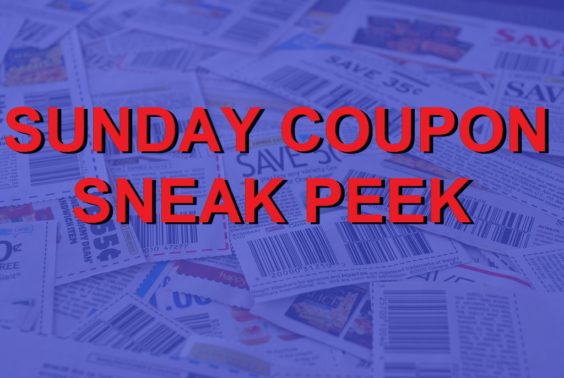 After receiving just one coupon insert over the past two weeks, you're probably ready for this – four coupon inserts are coming our way this weekend, two each from SmartSource and RedPlum.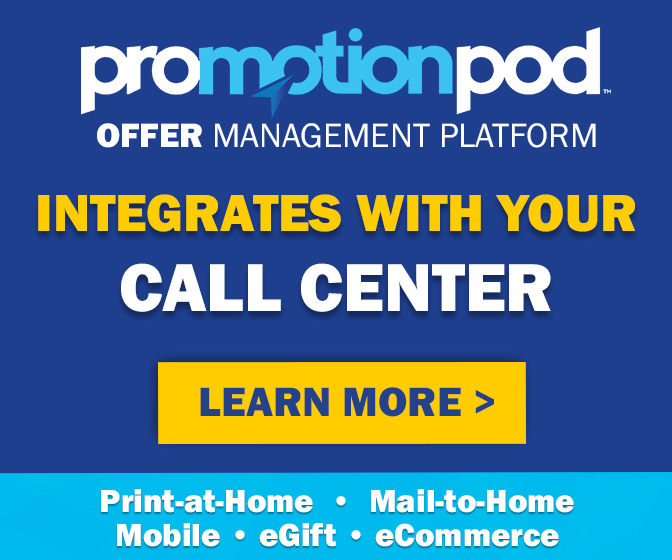 That's a change from the past couple of years, when SmartSource started out the new year with a triple issue. You can read more about why that changed, in our 2015 Sunday Coupon Preview.
In the meantime, as provided by CouponPreviews.info, here are the coupons to watch for this weekend. Be sure to search our coupon database for additional coupons, and don't forget to combine your coupons with cash-back offers from Ibotta, Checkout 51 or Snap by Groupon for extra savings!
SmartSource coupon insert #1 – January 4, 2015
Air Wick $.50/1 aroma sphere (2/1)
Air Wick $1.50/2 freshmatic ultra refills (2/1)
Air Wick $1/1 scented oil twin refill or 2 single refills (2/1)
Air Wick $2/2 candles (2/1)
Aveeno $1/1 product excludes cleansing bar, moisturizing bars, trial sizes and 2.5oz body lotion sizes (3/1)
Betty Crocker $.50/2 fruit shapes, fruit by the foot, fruit gushers or fruit roll-ups fruit flavored snacks or ocean spray, mott's, sunkist or fiber one fruit flavored snacks (2/28)
BIC $1/1 stationery product (2/15)
BIC B1G1 free disposable razor ets up to $7.99 (2/1)
California Olive Ranch $1/1 extra virgin olive oil (5/31)
Carefree $1/1 product 36ct+ (2/8)
Clean & Clear $1/1 product ets (3/1)
Dulco $3/2 dulcolax or dulcoease product 25ct+, dulcolax suppositories 4ct+, or dulcogas products 18ct (2/28)
Easy-Off $.50/1 product (2/15)
Energizer $1.50/1 ez turn & lock hearing aid batteries (2/15)
Energizer $1.50/1 ultimate lithium, advanced lithium, recharge power plus or recharge universal batteries aa/aaa 4pk+ (2/15)
Energizer $1/1 batteries or flashlight (2/15)
Ensure $3/2 multipacks (3/1)
Fiber One $.50/1 chewy bars, 90 calorie products, protein chewy bars, streusel bars or meal bear (2/28)
General Mills $.50/2 3.7oz+ chex mix regular, popped, muddy buddies or xtreme or bugles corn snacks, gardetto's nack mix or green giant veggie snacks (2/28)
General Mills $1/3 big g cereals (2/14)
Glass Plus $.35/ product (2/15)
Gorton's $.50/1 grilled fish item 6.3-7.1oz (4/11)
Helper $.75/3 regular or ultimate (2/28)
Hershey's $1/2 hershey's milk chocolate or cookies n creme drops, reese's peanut butter cup, york, kit kat or rolo minis or twizzlers, reese's pieces or jolly rancher bites 8oz+ stand up bags (3/1)
Hershey's $1/2 hershey's miniatures assortment, hershey's kisses milk chocolates, hershey's kisses cookies n creme candy, reese's peanut butter cup miniatures or york peppermint patties miniatures 10oz+ bags (3/1)
Jennie-O $1/1 1lb turkey breast from deli (2/28)
Jennie-O $1/2 ground turkey packages (2/28)
Johnson's/Destin $1.50/2 products excluding johnson's 1-4oz and destin 1oz (3/1)
Jolly Time $.50/1 microwave popcorn (2/28)
Lime-A-Way $.50/1 cleaner (2/15)
Listerine $1/1 floss or flosser product (3/1)
Listerine $1/1 healthy white rinse 16floz+ (3/1)
Listerine $1/1 regular, ultraclean, zero, total care, fluoride defense or naturals 1l+ (3/1)
Listerine $1/1 smart rinse 500ml (3/1)
Lubriderm $1.50/1 product 13floz+ (3/1)
Lysol $.50/1 disinfectant spray (2/12)
Lysol $.50/2 disinfecting wipes (2/12)
Lysol $.50/2 toilet bowl cleaners (2/12)
Lysol $1/1 no-touch hand soap system starter kit or lysol touch of foam hand soap (2/12)
Mariana $.50/1 dried fruit snack 3oz+ dnd (3/29)
Mop & Glo $.50/1 product (2/15)
Motrin $1/1 children's, infants' ib or pm product ets (2/1)
Motrin $3/2 children's, infants' ib or pm products ets (2/1)
Nature Made $2/1 adult gummies (2/4)
Nature Made $2/1 vitamelts (2/4)
Nature Made $2/2 products (2/4)
Nature Valley $.50/2 granola bars 5ct, nut crisp bars, granola thins, soft-baked oatmeal squares or breakfast biscuits (2/28)
Neosporin/Band-Aid/Benadryl $3/3 neosporin, neosporin ezcema essentials, band-aid, benadryl topical or band-aid first aid products excludes trial, first aid kits, band-aid 10ct and on-the-go first aid kits, must buy 2 brands (3/1)
Neutrogena $2/2 products excludes trial, clearance and bar soap (3/1)
Old English $.75/1 product (2/15)
Oscar Mayer $1/3 p3 portable protein packs (3/1)
Philips Sonicare $10/1 rechargeable toothbrush or airfloss excludes essence & powerup (2/28)
Philips Sonicare $15/1 flexcare+, flexcare platinum or diamondclean rechargeable toothbrush (2/28)
Philips Sonicare $4/1 for kids rechargeable toothrbush, brush head 3pk or powerup battery toothbrush (2/28)
Pillsbury $.30/2 refirigerated grands! biscuits (3/28)
Pillsbury $.40/2 crescent dinner rolls or grands! crescent dinner rolls (3/28)
Progresso $.50/1 panko crispy bread crumbs (2/28)
Progresso $.50/2 products excluding pasta bowl (2/28)
Purell $1/1 advanced hand sanitizer 8oz+ bottle (3/1)
Purell $1/2 products (3/1)
Revlon $3/1 luxurious colorsilk buttercream (2/7)
Rogaine $10/1 women's or men's hair regrowth treatment product 2ct+ (3/1)
Rubbermaid $1.50/1 lunchblox sandwich, salad, entree or lunch kit dnd (2/14)
Rubbermaid $1.50/1 shaker bottle dnd (2/14)
Similasan $4/1 cough & cold product (1/18)
Splenda $1/1 sweetener product dnd (2/1)
Stayfree $3/1 product 28ct+ (2/8)
Sudafed $1.50/1 regular or pe product (2/1)
Tena $1/1 product (2/4)
Tylenol $1/1 extra strength, cold, regular srtength, children's, infants' or sinus product ets (2/15)
Tylenol $2.50/2 extra strength, cold, regular srtength, children's, infants', sinus or pm products ets (2/15)
Tylenol/Simply Sleep $1/1 tylenol pm or simply sleep product (2/1)
Visine $1.50/1 product 1/2floz+ (3/1)
Xenadrine $4/1 product excluding drink mix and core (3/31)
Yoplait $.35/1 go-gurt, kids cup or trix yogurt (2/28)
Yoplait $.50/8 cups (2/28)
Yoplait $.75/2 go-gurt, kids cup or trix yogurt (2/28)
Yoplait $1/5 greek, greek 100 or greek 100 whips cups (2/28)
Yopliat $.40/6 cups (2/28)
Zantac $4/1 product 24ct+ (2/28)
Zyrtec $5/1 regular or d product 24ct+ (2/1)
SmartSource coupon insert #2 – January 4, 2015
Aleve $3/1 regular or pm product 40ct+ (1/24)
Aleve-D $3/1 10ct (1/24)
Alka-Seltzer $1.50/1 product 12ct+ (1/24)
Alka-Seltzer $1/1 plus powder packets (1/24)
Aunt Jemima $1/2 frozen waffles, pancakes or french toast (3/22)
Aussie $1/2 shampoo, conditioner or styling products ets (2/28)
Bayer $2/1 aspirin product 20ct+ (1/24)
Bayer Brands $10/3 aleve 40ct+, aleve-d, aleve pm, bayer aspirin 20ct+, one a day, citracal, phillips' colon health, phillips', alka-seltzer 32ct+ excluding plus, flinstones vitamins, trubiotics, truheart, campho-phenique, midol or berocca 10ct+ (1/11)
Belvita $1/2 breakfast biscuits 8.8oz+ (2/21)
Berocca $2/1 product 10ct+ (1/24)
Boost $3/1 multipack or canister (3/4)
Brita $2/1 on the go bottle (2/28)
Brita $4/1 pitcher excluding slim, 1 filters multipack or 1 faucet mount or faucet mount filer (2/28)
Campho-Phenique $1/1 product (1/24)
Carnation $2/2 boxes, canisters or multipacks of breakfast essentials (2/22)
Citracal $3/1 product (1/24)
Claritin-D $4/1 15ct+ (2/1)
Claritin-D $4/1 15ct+ (2/1-2/27)
Colgate $.50/1 adult or kids manual toothbrush excludes plus, extra clean and classic clean (1/24)
Colgate $.50/1 toothpaste 3.4oz+ (1/17)
Contour Next $12/1 test strips 50ct (1/31)
Contour Next $25/1 test strips 100ct (1/31)
Contour Next $5/1 test strips 25ct (1/31)
Dole $.60/2 fruit bowls all natural fruit in 100% juice, no sugar added fruit bowls gels, fruit parfaits or fruit crisps (3/29)
Dole $1/1 fruit squish'ems (3/29)
Don Francisco's $1.50/1 10 or 12oz family reserve bag or 1 12ct family reserve single serve (2/14)
Don Francisco's $1/1 coffee can (2/14)
Flintstones $1/1 products (1/24)
Flintstones $2/1 product 150ct+ (1/24)
GenTeal $3/1 lubricant eye drops (2/8)
Glade $2/2 products excludes 8oz room sprays and solid air fresheners (3/9)
Golden Grain $1/3 pastas (2/15)
Herbal Essences $1/2 shampoo, conditioner or styling products ets (2/28)
Hormel $.55/2 chili products (3/2)
Hormel $1/2 compleats microwave meals (3/2)
Hormel $1/2 pepperoni products (3/2)
Hormel $1/2 premium chicken breast products (3/2)
Hormel Gatherings $1/1 party tray or snack tray (3/2)
ICaps $10/1 eye vitamins (1/10)
ICaps $5/1 eye vitamins (2/8)
Lean Cuisine $1/5 5-16oz varieties (3/31)
Midol/Menstridol $2/1 product (1/24)
New York $.50/1 frozen bread (3/1)
New York $.75/1 soft pull aparts (3/1)
One A Day $3/1 adult multivitamin (1/24)
Opti-Free/Clear Care $5/1 10oz+ solution (2/8)
OxiClean $1/1 dishwasher product (2/14)
OxiClean $2/1 laundry detergent (2/28)
OxiClean $4/2 dishwasher detergent extreme power crystals (2/14)
Palmolive $.50/1 12.6oz+ ultra liquid dish soap (1/24)
Pantene $2/1 styler or treatment product ets (1/18)
Pantene $4/2 products ets (1/18)
Phillips' $1.50/1 product (1/24)
Phillips' $3/1 probiotic (1/24)
Purina $1/1 3.15+ cat or dog chow (2/14) TARGET COUPON
Purina $2/1 23lb purpose cat litter (2/4) TARGET COUPON
Purina Alpo $1/1 wholesome biscuits dog treats (4/4)
Purina Beneful $2/1 14lb+ dry dog food (2/14) TARGET COUPON
Purina ONE $2/1 3.5lb+ dry cat or dog food (2/14) TARGET COUPON
Sargento $.40/1 natural cheese snack 5oz+ (2/15)
Skinny Cow $1.50/2 boxes 4.65-6oz (3/15)
Snapware $1/1 food or home storage product (3/31)
Softlips $.75/1 cube (2/15)
Softlips $1.50/2 cubes (2/15)
South Beach Diet $1/1 snack bars, meal bars or protein bars (2/15)
Starkist $1/2 tuna pouch products (3/1)
Systane $3/1 product (2/8)
Systane $5/1 product (1/10)
TruBiotics $4/1 product (3/1)
TruHeart $4/1 product (3/1)
V8 $.50/1 100% vegetable juice 46oz+ bottle or 5.5 or 11.5oz 6pk (3/31)
V8 $.50/1 v-fusion 46oz bottle or 6pk (3/31)
V8 $1/1 new variety 46oz bottle; purple power, carrot mango, healthy greens or golden goodness (3/31)
Wonderful $.50/1 5lb+ sweet scarletts (2/4)
RedPlum coupon insert #1 – January 4, 2015
Advil $1/1 pm 12ct+ (3/1)
Advil $1/1 regular or film coated 40ct+ (3/1)
Advil $2/1 pm 40ct+ (3/1)
Advil $2/1 regular or film coated 80ct+ (3/1)
Advil $3/1 children's product excludes 1oz suspension (1/12)
Advil $3/1 film-coated 80ct+ (2/15)
Barilla $1/2 proteinplus, whole grain, veggie, white fiber or gluten free pasta (3/31)
Caltrate $2/1 product (4/4)
Centrum $4/1 multivitamin ets (3/31)
Centrum $4/1 silver multivitamin ets (3/31)
Centrum $4/1 specialist or flavor burst multivitamin or pronutrients omega 3 ets (3/31)
Cortizone 10 $1/1 hydratensive or eczema lotion 1oz+ (3/31)
Cortizone 10 $1/1 product 1oz+ (3/31)
Gold Bond $1.50/1 13oz+ (2/28)
Gold Bond $1.50/1 diabetics' dry skin relief, eczema relief or rough & bumpy skin excludes hand creams (2/28)
Gold Bond $1/1 2.4-8.1oz size (2/28)
Gold Bond $1/1 anti-itch cream or lotion 1oz+ (3/31)
Hefty $1/1 tall kitchen or large black trash bags (3/31)
Iams $2/1 4.3lb+ dry cat food (1/31/15)
insync $5/1 natural probiotic (4/30)
L'Oreal $2/1 advanced haircare treatment or hairstyle product excludes 1.7oz (1/31)
L'Oreal $2/1 paris cosmetic face product excluding magic perfecting base .17floz (1/31)
L'Oreal $2/1 paris skincare item ets (1/31)
L'Oreal $4/1 preference mousse absolue haircolor (1/31)
L'Oreal $4/2 advanced haircare shampoos or conditioners excludes 1.7oz (1/31)
Maybelline $2/1 volum' express mascara (1/31)
Maybelline $3/1 lash sensational mascara (1/31)
McCormick $.75/1 perfect pinch (3/1)
Muller $1/5 yogurts dnd (2/15)
Nexium 24HR $1/1 product (4/4)
Nexium 24HR $7/1 42ct product (1/11)
Ocean Spray Buy 1 craisins dried cranberries, get 1 free 6ct 1oz snack pack or 5oz original up to $3.10 (2/18)
Ragu $.20/1 product (2/1)
Selsun Blue $1/1 product ets (3/31)
Thermacare $2/1 heatwrap 2ct+ or cold wrap 1ct (2/1)
Thermacare $5/2 heatwraps 2ct+ (1/18)
RedPlum coupon insert #1 – January 4, 2015
all $2/2 products ets (2/15)
Angel Soft $.45/1 bath tissue (2/4)
Angel Soft $1/1 package with fresh lavender scent 12 rolls+ (2/4)
Axe $1/1 16floz shower gel or detailer excludes twin packs and trial size (1/24) Shows new Axe white label products but doesn't specifically mention them
Axe $1/1 hair product ets (1/24) Shows new Axe white label products but doesn't specifically mention them
Axe $2/1 daily fragrance, antiperspirant or deodorant stick ets (1/24) Shows new Axe white label products but doesn't specifically mention them
Axe White Label $2/1 dry spray antiperspirant ets (1/24)
Balance Bar $1/1 multipack (3/31)
Balance Bar $1/2 singles (3/31)
Barbara's $1/1 cereal box dnd (3/31)
Best Foods $.50/1 real mayonnaise product 30ct+ (1/24)
Cetaphil $3/1 10oz+ product (1/25)
Cetaphil $3/1 dermacontrol product or daily facial moisturizer (1/25)
Clairol $3/1 age defy hair color ets (2/1)
Clairol $3/1 crema keratina hair color ets (2/1)
Clear $2/1 scalp & hair product ets (2/1)
Degree Men $2/1 dry spray antiperspirant ets (1/24)
Degree Women $2/1 dry spray antiperspirant ets (1/24)
Disney/Star Wars/Marvel $1/1 gummy vitamin item (2/18)
Dove $1/1 beauty bar 6pk+ excludes m+c (1/24)
Dove $1/1 body wash 18oz+ excludes m+c (1/24)
Dove Men+Care $2/1 dry spray antiperspirant ets (1/24)
Dove Women's $2/1 dry spray antiperspirant ets (1/24)
Ester-C $2/1 to go or gummies (2/4)
Ester-C $3/1 tablet (2/4)
I Can't Believe It's Not Butter $.50/1 product 15oz+ (1/24)
Jimmy Dean $.55/1 breakfast product excluding delights dnd (2/1)
Jimmy Dean $1/1 delights breakfast sandwich or 2 delights breakfast bowls dnd (2/1)
Lipton $.40/1 tea bags, k-cups, tea & honey or iced tea mix (2/1)
MET-Rx B1G1 free bar or gel up to $2.99 (2/18)
MET-Rx B1G1 free electrolyte energy gummy pouches up to $1.28 (2/18)
Nature's Bounty $1/1 vitamin or supplement (3/8)
Nature's Bounty $2/1 dual spectrum product (3/8)
Nature's Bounty $3/1 fish oil or co q-10 (3/8)
Nature's Bounty $3/1 probiotic (3/8)
Nature's Bounty Optimal Solutions $2/1 hair, skin & nails product (3/8)
Nature's Bounty Optimal Solutions $2/1 product (3/8)
Osteo Bi-Flex $3/1 30-60ct product (2/2)
Osteo Bi-Flex $5/1 70ct+ (2/2)
Osteo Bi-Flex $5/1 edge product (2/2)
Pure Protein $1/2 single bars (3/4)
Pure Protein $2/1 32g shakes 4pk or powder or bar value pack (3/4)
Quilted Northern $.25/1 bath tissue 4 double roll+ (2/4)
Quilted Northern $.45/1 bath tissue 12 double roll+ (2/4)
Renuzit B2G1 free 7oz adjustable air fresheners up to $1.39 (1/18)
Sensodyne $1/1 regular or pronamel toothpaste ets (2/15)
Sensodyne $1/1 toothbrush (2/15)
Snuggle $.50/1 product (2/15)
Sparkle $.45/1 2 giant rolls+ paper towels package (2/4)
Suave Professionals $1.50/1 shampoo and conditioner product excludes silver and green 12.6oz size and trial (1/24)
Suave Professionals $2/1 luxe style infusion product ets (1/24)
Sundown Naturals $1/1 vitamin or supplement (3/4)
Sundown Naturals $3/1 adult gummies (3/4)
Tabasco $1/1 product (2/15)
TRESemme $2/1 perfectly (un)done product ets (2/1)
TRESemme $2/1 product ets (2/1)
Tums $5/2 140ct+ (1/17)
Vaseline B1G1 free spray lotion ets up to $6.49 (1/18)
Vidal Sassoon $3/1 pro series hair color ets (2/1)