<!-no-adsense-->
You may want to plan your 2015 summer vacation for mid-July, and buy some extra newspapers on the first weekend of the year – though not quite as many as in years past.
Those are some of the insights contained within the official 2015 insert schedules from SmartSource and RedPlum, which can help you plan your couponing for the entire year.
One of the first things you may notice is that SmartSource is not kicking off 2015 with a triple issue, as it did last year and, for the first time, in 2013. Both times, SmartSource parent company News America Marketing called it the "largest Sunday newspaper coupon insert in company history."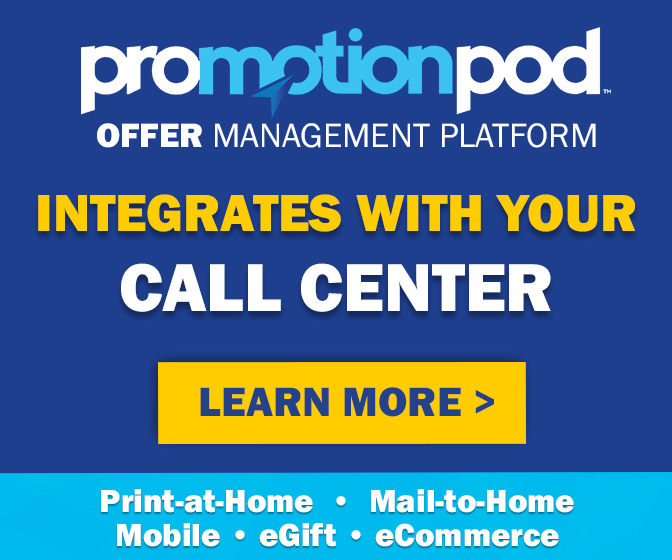 But this time, they're trying something different. "We're mixing things up a little bit this time around and are kicking off 2015 with two double issues instead of a triple issue," News America spokesperson Laura Richards told Coupons in the News. "We thought it might be better for consumers to spread things out over two dates."
What hasn't changed in the 2015 schedule, is the no-coupon holiday weekends of Easter, Memorial Day, Labor Day, Thanksgiving and Christmas. And for the third year running, there are no coupon inserts scheduled for the third weekend of July. The dead of summer is not a great time to be promoting products, Richards explained earlier this year. So News America took the lead in pausing for a week, and offering more coupons at times when shoppers are in more of a spending mood.
According to the RedPlum schedule (click on the image at left), RedPlum will issue coupon inserts on 37 Sundays in 2015, while SmartSource (click on the image at right) will publish on 43 Sundays.
P&G has not provided a schedule, but it typically offers brandSAVER coupon inserts on the otherwise insert-free Sundays following Independence Day, after Thanksgiving and just ahead of New Year's Day. That should leave just five Sundays in 2015 when there will be no coupon inserts at all.
So mark your calendars, and plan your newspaper purchases for the year with the schedule below – based upon the official RedPlum and SmartSource schedules, and historical trends on P&G publishing dates (and don't forget to come back and check out the weekly preview of what coupons you can expect to receive each Sunday):
2015 Coupon Insert Schedule
| | |
| --- | --- |
| January | |
| 1/4/15 | 2 SmartSource, 2 RedPlum |
| 1/11/15 | 2 SmartSource, RedPlum |
| 1/18/15 | SmartSource |
| 1/25/15 | SmartSource, 2 RedPlum, P&G |
| February | |
| 2/1/15 | SmartSource, RedPlum |
| 2/8/15 | SmartSource, RedPlum |
| 2/15/15 | RedPlum |
| 2/22/15 | SmartSource |
| March | |
| 3/1/15 | SmartSource, RedPlum, P&G |
| 3/8/15 | SmartSource, RedPlum |
| 3/15/15 | SmartSource, RedPlum |
| 3/22/15 | SmartSource, RedPlum |
| 3/29/15 | 2 SmartSource, RedPlum, P&G |
| April | |
| 4/5/15 | NO INSERTS |
| 4/12/15 | SmartSource, RedPlum |
| 4/19/15 | SmartSource |
| 4/26/15 | SmartSource, RedPlum |
| May | |
| 5/3/15 | 2 SmartSource, RedPlum, P&G |
| 5/10/15 | SmartSource, RedPlum |
| 5/17/15 | SmartSource, RedPlum |
| 5/24/15 | NO INSERTS |
| 5/31/15 | SmartSource, RedPlum, P&G |
| June | |
| 6/7/15 | SmartSource, RedPlum |
| 6/14/15 | SmartSource, RedPlum |
| 6/21/15 | SmartSource |
| 6/28/15 | SmartSource, RedPlum |
| July | |
| 7/5/15 | P&G |
| 7/12/15 | SmartSource, RedPlum |
| 7/19/15 | NO INSERTS |
| 7/26/15 | SmartSource, RedPlum, P&G |
| August | |
| 8/2/15 | SmartSource, RedPlum |
| 8/9/15 | SmartSource, RedPlum |
| 8/16/15 | SmartSource |
| 8/23/15 | SmartSource, RedPlum |
| 8/30/15 | SmartSource, RedPlum, P&G |
| September | |
| 9/6/15 | NO INSERTS |
| 9/13/15 | SmartSource, RedPlum |
| 9/20/15 | SmartSource |
| 9/27/15 | SmartSource, RedPlum, P&G |
| October | |
| 10/4/15 | SmartSource, RedPlum |
| 10/11/15 | SmartSource, RedPlum |
| 10/18/15 | SmartSource |
| 10/25/15 | SmartSource, RedPlum |
| November | |
| 11/1/15 | SmartSource, RedPlum, P&G |
| 11/8/15 | SmartSource, RedPlum |
| 11/15/15 | SmartSource, RedPlum |
| 11/22/15 | SmartSource, RedPlum |
| 11/29/15 | P&G |
| December | |
| 12/6/15 | SmartSource, RedPlum |
| 12/13/15 | SmartSource, RedPlum |
| 12/20/15 | NO INSERTS |
| 12/27/15 | P&G |