When it comes to coupons, a New Jersey man says too much power is in the hands of too few. So he's suing, seemingly everyone in the coupon industry, for more than a billion dollars.
In a federal lawsuit, William Martucci accuses Procter & Gamble, coupon clearinghouses Inmar and NCH Marketing, and nearly two dozen coupon-issuing companies, including Nestle, PepsiCo, Coca-Cola, Campbell's, Hershey and Georgia-Pacific, of trying to run him out of the coupon business. So he's suing each company, plus 28 individuals who work for those companies, for $24.5 million each – for a grand total of more than $1.3 billion.
If you've never given much thought to what happens to your coupons after you hand them to your cashier, this case involves companies whose entire business is dealing with coupons after you use them. And, according to at least one of the companies named in the lawsuit, it also shows that consumers aren't the only ones capable of coupon fraud.
Martucci runs his own coupon clearinghouse, a key component of the coupon redemption chain. After you use a coupon, most retailers send it to a clearinghouse, which sorts all of the coupons that a retailer accepts, adds them up, and sends an invoice to the manufacturer, who ultimately reimburses the retailers.
But Martucci says the big players have a stranglehold on the industry. Not counting P&G's own coupons, "Inmar and NCH control approximately 95% of the total vendor coupon redemptions," he claims in his lawsuit, maintaining a "de facto monopoly on the coupon industry".
Especially now that they've quit working with him. After nearly 40 years, he says P&G and Inmar abruptly refused to accept coupons from him anymore, just as his business was picking up.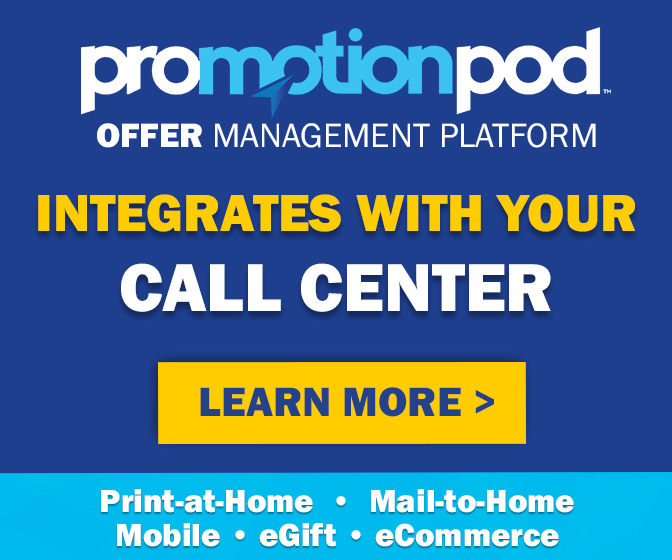 Last August, according to Martucci's lawsuit, P&G objected when the number of coupons he submitted for redemption had suddenly surged by about 500%. So the company severed its business relationship with him, "because his coupon volume was too high," the lawsuit reads. The unstated implication was that the company believed Martucci was padding his accounts by fraudulently submitting additional coupons that were never actually redeemed, in order to get more reimbursement money that he could keep for himself.
Martucci denied that, saying he had recently launched an advertising program and convinced 150 new retailers to work with his coupon clearinghouse.
But P&G didn't buy his explanation, suspicious that even 150 new retailers could possibly have been responsible for such an incredible increase in coupon volume. So the company refused to accept coupons from Martucci anymore. Some 24 hours later, in what Martucci alleges was an act of collusion, Inmar did the same. Martucci's lawsuit accuses the companies of breach of contract, though it's in dispute whether the companies actually had contracts with him at all.
In addition to the contract issue, the lawsuit contains a litany of other complaints. Martucci accuses the companies of colluding to set reimbursement rates for coupon shipping costs. He says NCH and Inmar have attempted to stifle competition, by "deceptively creat(ing) a reputation that their services are far superior to their competitors". And he even accuses Inmar of trying to unfairly consolidate its power in the coupon industry, with its recent purchase of the Hopster printable coupon company and the Canadian coupon processor Millennium Process Coupon.
Martucci doesn't appear to have legal representation. So it's unclear whether he expects to represent himself at trial and win the full $1.3 billion, or if he merely hopes to convince at least one of the many companies he's sued to settle with him, in order to make it all worth his while.
But then he's not actually capping his potential payout at $1.3 billion. The lawsuit asks the judge to award triple actual damages. That would bring the final sum that Martucci is seeking, close to the total value of every single coupon redeemed in the entire country last year.
So as couponers already know, using coupons can be awfully profitable. And now, it appears that processing coupons – or at least suing those who do – just might prove to be, too.