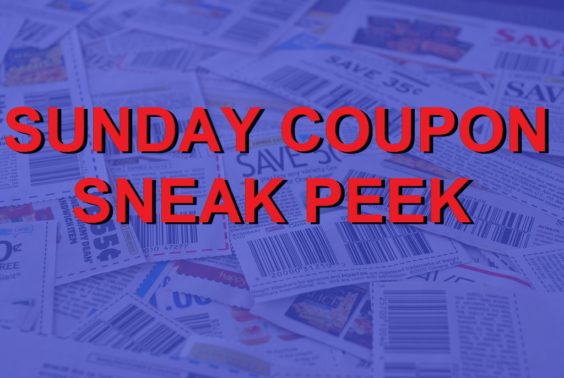 You should find three coupon inserts in your Sunday newspaper this weekend, one from SmartSource and two from RedPlum. Here's a preview of the coupons to look out for.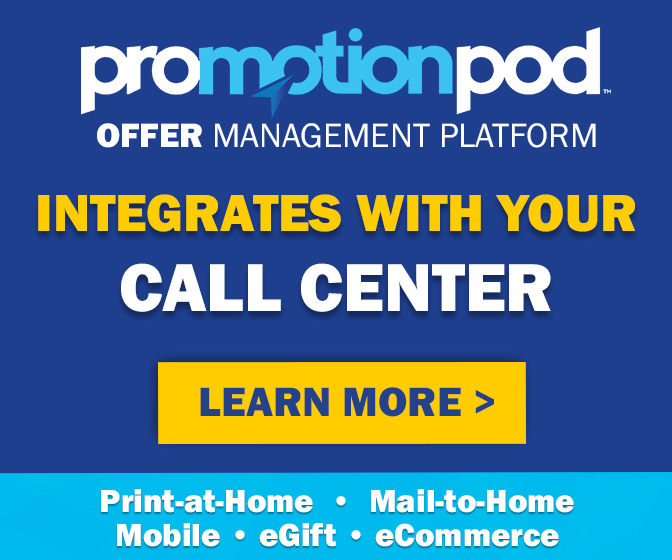 In the meantime, plan the rest of your year and check out the exclusive, accurate and complete 2016 insert schedule here. You can also search our coupon database for additional coupons.
And don't forget to combine your coupons with cash-back offers from Ibotta or Checkout 51 for extra savings!
And now, as provided by CouponPreviews.info, here are the coupons to watch for this weekend:
SmartSource coupon insert – June 5, 2016
Air Wick $1.50/1 freshmatic ultra refill (7/3)
Air Wick $1/1 life scents room mist excludes 8oz aerosols (7/3)
Air Wick $1/1 scented oil twin refill or 2 single refills (7/3)
Air Wick $2/1 freshmatic ultra automatic spray starter kit (7/3)
Air Wick Buy 1 scented oil twin refill, get scented oil warmer free up to $1.50 (7/3)
Alberto V05 $.50/1 oil, salon series, shampoo, conditioner, styling or finishing product dnd (7/17)
Alberto V05 $.50/2 shampoos, conditioner or body washes dnd (7/17)
Band-Aid $.75/2 adhesive bandage products ets (7/31)
Band-Aid $1.50/2 first aid products excludes trial size and kits (7/31)
Benadryl $2/1 product (7/3)
BIC $2/1 disposable razor pack ets (7/3)
BodyArmor $1/2 bottles (9/15)
Cheerios $1/2 cereals (7/16)
Chex $.50/1 cereal (7/16)
Colgate $1/1 360 or floss-tip manual toothbrush excluding plus, triple action, extra clean and classic clean (6/25)
Colgate $1/1 mouthwash 236ml+ (7/2)
Colgate $1/1 optic white high impact white, total daily repair, enamel health or sensitive smart white toothpaste 3oxz+ (6/18)
Dulco $2/1 dulcolax or dulcoease product 25ct+ or dulcolax suppositories 4ct+ (6/30
Ensure $2/2 multipacks (7/31)
Huggies $.50/1 wipes 56ct+ (6/25)
Huggies $1.50/1 overnites diapers excluding 9ct or less (6/25)
Huggies $2.50/1 diapers excluding 9ct or less (6/25)
Huggies $2.50/1 little snugglers or little movers diapers excluding 9ct or less (6/25)
Lysol $.50/2 bathroom cleaner (7/19)
Lysol $.50/2 toilet bowl cleaner 24floz+ (7/19)
Lysol $2/2 disinfecting wipes 80ct+ (7/5)
Nabisco $1/1 multipack (7/16)
Neosporin $1/1 first aid product or eczema essentials product ets (7/31)
Orchard Valley Harvest $.75/2 gran & go items 1.1oz+ (8/1)
Orchard Valley Harvest $2/1 multi pack item 8oz+ (8/1)
Oscar Mayer $.75/2 deli fresh lunch meat (7/31)
Paper Mate $1/1 inkjoy gel pen pack 2ct+ (7/30)
PreserVision $4/1 areds 2 formula + multivitamin (9/30)
PreserVision $4/1 product (9/30)
Renu $2/1 12oz fresh or sensitive (8/5)
Renu $4/1 2x12oz fresh twin pack (8/5)
Salon Grafix $1/1 product dnd (7/17)
Speed Stick $.50/1 antiperspirant/deodorant 2.7oz+ (6/25)
Speed Stick Lady $.50/1 antiperspirant/deodorant 2.3oz+ (6/25)
Spray 'n Wash $1/1 laundry stain remover (8/5)
Tillamook $1/1 56oz ice cream, 15.5oz extra creamy ice cream, frozen custard or farmstyle gelato (7/24)
Tillamook $1/1 cheese item 7-12oz (7/24)
Tillamook $1/1 tillamookies 4pk or tillabars 3pk (7/24)
Visine $1.50/1 1/2floz+ product (7/10)
Welch's $1/2 fruit snacks, fruit 'n yogurt snacks or pb&j snacks 8ct+, excluding 80ct box (7/16)
RedPlum coupon insert #1 – June 5, 2016
ACT $1/1 adult mouthwash ets (7/30)
ACT $1/1 kids 16.9oz rinse (7/30)
ACT $2/1 advanced product ets (7/30)
Allegra $5/1 allergy 24hr 24ct+, d allergy & congestion or children's allergy 8oz or 24ct product (7/2)
Cortizone-10 $1/1 feminine itch item (7/3)
Cortizone-10 $1/1 item 1oz+ (7/3)
Dove $1.50/1 raspberry or strawberry sorbet 6ct dnd (7/17)
Garnier $1/1 style product ets (7/2)
Garnier $2/1 nutrisse or color styler (7/2)
Garnier $2/1 skincare product ets (7/2)
Garnier Fructis $1/1 shampoo, conditioner, or treatment product excluding 1.7, 2 and 3oz (7/2)
Garnier Fructis $3/2 shampoo, conditioner, treatment or style products excluding 1.7, 2 and 3oz (7/2)
Garnier Whole Blends $2/1 shampoo, conditioner or treatment (7/2)
Gold Bond $1.50/1 lotion 13oz+ (7/2)
Gold Bond $1.50/1 neck & chest, dark spot minimizing, strength & resilience 13oz, rough & bumpy, eczema relief or diabetic's dry skin relief excludes hand creams (7/2)
Gold Bond $1/1 cream or lotion 2.4-8.1oz (7/2)
Gold Bond $1/1 first aid item including friction defense (7/3)
Gold Bond $1/1 foot cream excludes 1oz and smaller (7/3)
Gold Bond $1/1 men's essentials lotion (7/3)
Gold Bond $1/1 powder or powder spray excludes 1oz and smaller (7/3)
Gold Bond $2/1 men's essentials body powder (7/3)
IAMS B1G1 free dry dog food up to 7lbs up to $11.99 (7/17)
IBgard $2/1 12 or 48ct product (12/31)
Icy Hot $7/1 smartrelief pain therapy kit AND 1 smartrelief refill kit (8/31)
Icy Hot/Aspercreme $2/1 lidocaine product excluding 1.75oz (8/31)
Icy Hot/Aspercreme/Capzasin/Sportscreme/Arthritis Hot/Flexall $1/1 product excluding icy hot and aspercreme 1.25oz cream and icy hot 1ct back patch (8/31)
Jif $.50/1 flavored spread (10/31)
Jif $.75/1 bars 5ct (8/31)
Nature's Truth $1/1 aromatherapy products (8/5)
Rolaids $.70/1 3pk rolls or softchews twin packs excludes single rolls (7/31)
Rolaids $3/2 tablets or liquid bottles (7/31)
RedPlum coupon insert #2 – June 5, 2016
Advil $1/1 40ct+ or pm 20ct+ (7/31)
Advil $3/1 regular or film-coated 80ct+ (7/31)
Advil PM $3/1 40ct (7/31)
Always $2/1 15ct+ underwear, 27ct+ pads or 111ct+ liners excludes wipes (6/30) TARGET COUPON
Aussie $3/2 shampoo, conditioner or styling products ets (6/18)
Bounty $1/1 8pk+ paper towels (6/30) TARGET COUPON
Charmin $1/1 12pk+ bath tissue (6/30) TARGET COUPON
Bounty $1/1 towel product 6ct+ (7/2)
Charmin $1/1 toilet paper product 6 roll+ (7/2)
Crest $1/1 4oz+ toothpaste ets (6/30) TARGET COUPON
Crest 3D $5/1 white whitestrips item excludes noticeable white (6/30) TARGET COUPON
Culturelle $5/1 pro-well 3-in-1 complete formula product (9/5)
Duracell $.25/1 coppertop, quantum, ultra photo lithium, specialty batteries, rechargeable batteries, charger or 6pk+ hearing aid batteries excluding 1ct and trial (7/2)
Febreze/Unstopables $1/2 air care or fabric care items ets (6/30) TARGET COUPON
Florida Crystals $1/1 natural cane, organic or demerara sugar product (8/20)
Gain $1/2 laundry detergent, fabric sheets, in-wash scent boosters or dishwashing liquid (6/30) TARGET COUPON
Hair Food $2/1 hair care item (6/30) TARGET COUPON
Herbal Essences $3/2 shampoo, conditioner or styling products ets (6/18)
Olay $3/1 regenerist or prox facial skin care item excludes cleansers and trial (6/30) TARGET COUPON
Pampers $2/1 192ct+ wipes with purchase of 21ct+ diapers ets (6/30) TARGET COUPON
Polident $2/1 120ct denture cleanser tablets (7/5)
Puffs $.50/1 facial tissues product excludes puffs to go (7/2)
Puffs $1/1 4pki+ facial tissue ets (6/30) TARGET COUPON
Renuzit $1/1 oils or pearl scents (6/19)
Renuzit B4G2 free adjustables air fresheners 7oz+ up to $2.20 (6/19)
Schwarzkopf $2/1 exxence ultime or styliste ultime hair care or styling product (7/2)
Schwarzkopf $3/1 color ultime or keratin color hair color product (7/2)
Super Poligrip $1/1 product 2oz+ (7/5)
Swiffer $1/2 starter kit or refills excludes 12ct wet refills, 16ct dry refills, 7ct duster and 1ct wet jet liquid (6/30) TARGET COUPON
Tampax/Always $1.50/2 22ct+ Tampax pearl or always radiant feminine care items ets (6/30) TARGET COUPON
Tide/Downy $1/2 tide rescue, tide pods with Febreze or downy fresh protect scent boosters ets (6/30) TARGET COUPON
Tide/Downy/Bounce $1/2 excludes 10oz tide, 34ct bounce and trial (6/30) TARGET COUPON