If you plan your Sunday newspaper purchases based on whether there are any coupons inside, you'll be spending a bit more in 2016 – but hopefully saving more, too. That's because there will be more coupon inserts in the coming year, and fewer weeks with no coupons at all.
It's time to get organized for the coming year, with this exclusive, complete look at the 2016 coupon insert schedule. No guesstimates "based on past trends" like the other schedules floating around the internet. This one is based on the official schedules, as provided to Coupons in the News by the three major insert providers – SmartSource publisher News America Marketing, RedPlum publisher Valassis and brandSAVER publisher Procter & Gamble.
One thing you'll notice is that RedPlum appears to be stepping up its game. While SmartSource will follow the same schedule as it did in 2015, and P&G will offer one fewer insert, RedPlum will publish on 41 weeks, up from 37 last year. It's adding inserts on the third weeks of April, June, July and August.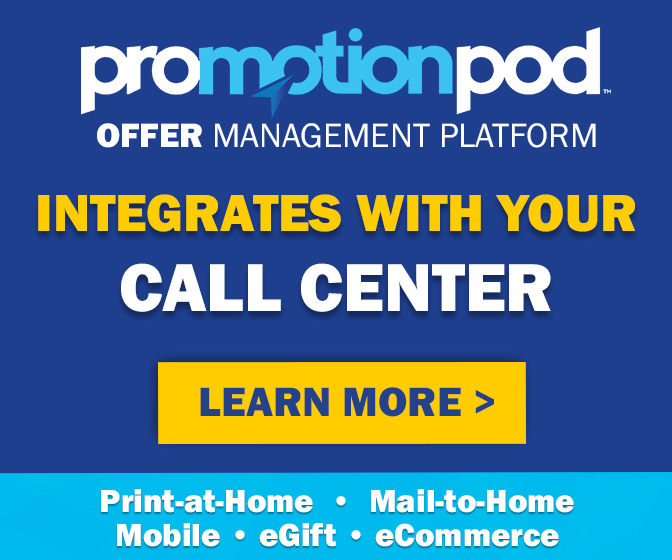 That July addition is particularly significant, because it ends a three-year-long midsummer coupon drought. RedPlum had long taken the third week of July off, but when SmartSource started doing it in 2013, the dead-of-summer weekend became the only non-holiday weekend with no coupon inserts at all. "We've seen a migration in manufacturer interest away from the third weekend in July," News America spokesperson Laura Adams told Coupons in the News back in 2013. "There is a perception that fewer consumers are home during the summer, since many people are vacationing."
But now, Valassis says advertiser interest in that week is perking up. "Valassis asks clients to submit requests for their brands on their preferred dates," Valassis spokesperson Cindy Hopman told Coupons in the News. "They may request any week regardless of the previous year's schedule. The date schedule and number of insert dates are ultimately driven by our clients' needs."
The added editions mean there will be just four weeks in 2016 with no inserts at all (the weekends of Easter, Labor Day, Christmas and New Year's), down from five last year. P&G will provide holiday editions on the otherwise insert-free weekends before Memorial Day and after Thanksgiving, but its usual end-of-the-year insert will slide to the first Sunday of 2017, which happens to be New Year's Day.
So far, the only confirmed double-edition dates for SmartSource are the first two weeks of January and the first week of May. More two-insert weekends may follow, but News America says the precise dates have yet to be determined. Valassis would not confirm which weekends will have two RedPlums, or whether it will make up for its increased publishing schedule with fewer double editions overall. But keep checking back for the latest updates about double-issue dates, as that information is confirmed.
In the meantime, go ahead and plan your newspaper purchases for the year, with the official 2016 Sunday coupon insert schedule. Check out the list below, or you can click here to download and print a copy to keep in your coupon binder. And come back each week, all year long, for previews of what coupons you can expect to receive each Sunday.
2016 Coupon Insert Schedule
| | |
| --- | --- |
| January | |
| 1/3/16 | 2 SmartSource, 2 RedPlum |
| 1/10/16 | 2 SmartSource, 2 RedPlum |
| 1/17/16 | SmartSource |
| 1/24/16 | SmartSource, RedPlum, P&G |
| 1/31/16 | SmartSource, 3 RedPlum |
| February | |
| 2/7/16 | SmartSource, RedPlum |
| 2/14/16 | 2 RedPlum |
| 2/21/16 | SmartSource |
| 2/28/16 | SmartSource, RedPlum, P&G |
| March | |
| 3/6/16 | SmartSource, 2 RedPlum |
| 3/13/16 | SmartSource, RedPlum |
| 3/20/16 | SmartSource, RedPlum |
| 3/27/16 | NO INSERTS |
| April | |
| 4/3/16 | SmartSource, RedPlum, P&G |
| 4/10/16 | SmartSource, 2 RedPlum |
| 4/17/16 | SmartSource, RedPlum |
| 4/24/16 | SmartSource, RedPlum |
| May | |
| 5/1/16 | 2 SmartSource, 2 RedPlum, P&G |
| 5/8/16 | SmartSource, RedPlum |
| 5/15/16 | SmartSource, 3 RedPlum |
| 5/22/16 | SmartSource, RedPlum |
| 5/29/16 | P&G |
| June | |
| 6/5/16 | SmartSource, RedPlum |
| 6/12/16 | SmartSource, RedPlum |
| 6/19/16 | SmartSource, RedPlum |
| 6/26/16 | SmartSource, RedPlum |
| July | |
| 7/3/16 | P&G |
| 7/10/16 | SmartSource, RedPlum |
| 7/17/16 | RedPlum |
| 7/24/16 | SmartSource, RedPlum |
| 7/31/16 | SmartSource, RedPlum, P&G |
| August | |
| 8/7/16 | SmartSource, RedPlum |
| 8/14/16 | SmartSource, RedPlum, P&G |
| 8/21/16 | SmartSource, RedPlum |
| 8/28/16 | SmartSource, RedPlum, P&G |
| September | |
| 9/4/16 | NO INSERTS |
| 9/11/16 | SmartSource, RedPlum |
| 9/18/16 | SmartSource |
| 9/25/16 | SmartSource, RedPlum, P&G |
| October | |
| 10/2/16 | SmartSource, RedPlum |
| 10/9/16 | SmartSource, RedPlum |
| 10/16/16 | SmartSource |
| 10/23/16 | SmartSource, RedPlum |
| 10/30/16 | SmartSource, RedPlum, P&G |
| November | |
| 11/6/16 | SmartSource, RedPlum |
| 11/13/16 | SmartSource, RedPlum |
| 11/20/16 | SmartSource, RedPlum |
| 11/27/16 | P&G |
| December | |
| 12/4/16 | SmartSource, RedPlum |
| 12/11/16 | SmartSource, RedPlum |
| 12/18/16 | NO INSERTS |
| 12/25/16 | NO INSERTS |