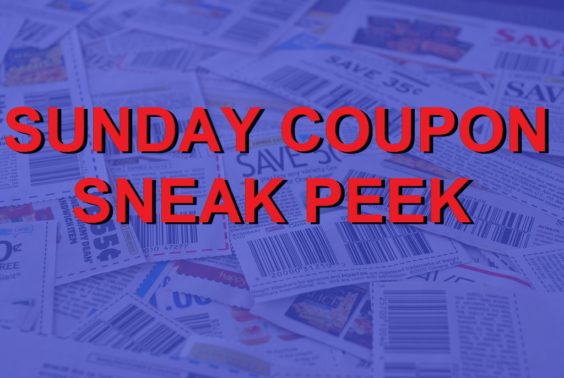 You should find just one coupon insert in your Sunday newspaper this holiday weekend, from P&G. Here's a preview of the coupons to look out for.
In the meantime, plan the rest of your year and check out the exclusive, accurate and complete 2016 insert schedule here. You can also search our coupon database for additional coupons.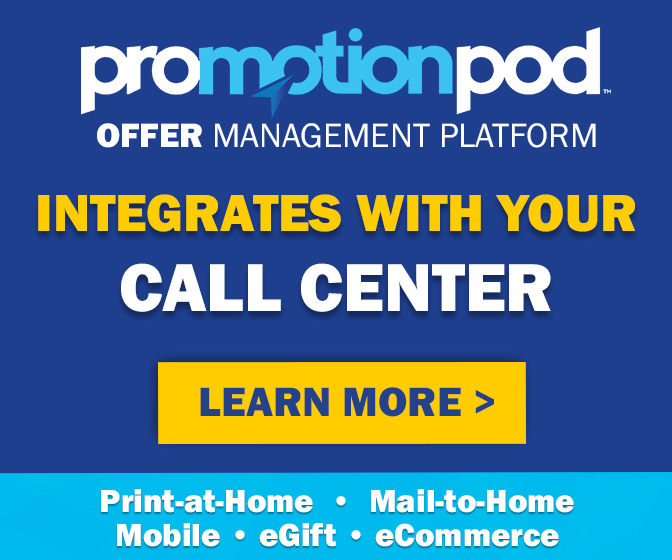 And don't forget to combine your coupons with cash-back offers from Ibotta or Checkout 51 for extra savings!
And now, as provided by CouponPreviews.info, here are the coupons to watch for this weekend:
P&G coupon insert – July 3, 2016 (all expire 7/30 except where noted)
Align $3/1 product
Always $1/1 pad 12ct+ or liner 30ct+ excludes discreet (7/16)
Always $2/1 radiant or infinity pads 12ct+ (7/16)
Always $3/1 discreet incontinence liner or pad excludes 24-26ct
Always $3/1 discreet underwear
Bounty $1/1 towel product 6ct+
Bounty/Charmin $.50/1 bounty basic, charmin basic or charmin essentials product excluding single rolls
Charmin $1/1 product 6+ mega/mega plus rolls or 12+ double/double plus rolls
Clairol $2/1 hair color excludes age defy (7/16)
Clairol $5/2 hair color boxes excludes age defy, balsam and textures & tones (7/16)
Covergirl $1/1 brow or liner product excludes accessories
Covergirl $2/1 clean product excludes accessories
Covergirl $3/1 lashblast mascara product excludes accessories
Crest $.50/1 toothpaste 3oz+ or liquid gel or kids toothpaste excludes twin packs (7/16)
Crest $1.50/1 mouthwash 23ml/8oz+ (7/16)
Crest $1.50/1 twin pack toothpaste 3oz+ excludes cavity, baking soda, tartar control and kids (7/16)
Crest $5/1 3d white glamorous white 14ct, 1hr express 4ct, professional effects 20ct, 24ct or 25ct, professional effects + 1hr express 22ct or supreme flexfit 14ct or 17ct whitestrips (7/16)
Febreze B1G1 free product excluding unstopables up to $3.29 (7/16)
Febreze Unstopables $1/1 product excludes in-wash scent booster
Fixodent $1/1 adhesive 1.4oz+ (7/16)
Gillette $3/1 razor 1ct+ or disposable 2ct+ excludes sensor2 2ct
Gillette/Venus $4/1 refill pack 4ct+
Gillette/Venus/Satin Care $2/1 shave gel 5.9oz+
Head & Shoulders $5/2 full size products 380ml/12.8oz+ excludes all treatments (7/16)
Luvs $2/1 diapers (7/16)
Metamucil $1/1 product excludes meta health bar 1ct
Mr. Clean $.50/1 magic eraser excludes 1ct
Mr. Clean $.75/1 liquid product
Olay $1.50/1 bar 4ct+ or body wash excludes 1 bar (7/16)
Olay $1/1 facial moisturizer or facial cleanser
Olay $1/1 hand & body lotion (7/16)
Olay $1/1 total effects moisturizer
Olay $2/1 pro-x, regenerist or luminous facial moisturizer
Olay $2/2 facial moisturizers or facial cleansers
Old Spice $1/1 body wash or bar soap (7/16)
Old Spice $1/1 shampoo, 2-in-1 or styling product (7/16)
Oral-B $.50/1 adult or kids manual toothbrush excludes healthy clean, twin or quad packs (7/16)
Oral-B $1.50/1 twin or quad manual 3d white, pro-health or complete toothbrush pack excludes cavity defense, healthy clean, indicator and kids (7/16)
Oral-B $1.50/1 twin pack glide floss pack (7/16)
Pampers $.50/1 wipes 56ct+ (7/16)
Pampers $2/1 splashers swim diaper (7/16)
Pampers $3/2 bags or 1 box diapers or pants (7/16)
Pantene $1.50/1 styler or treatment product (7/16)
Pantene $1/1 expert collection (7/16)
Pantene $3/2 products (7/16)
Pantene $5/3 products must include shampoo and conditioner or styler excludes 6.7oz (7/16)
Pepto-Bismol $.50/1 product
Prilosec OTC $6/2 42ct products (7/16)
Puffs $.50/1 product excluding puffs to go
Secret/Old Spice/Gillette $1/1 antiperspirant/deodorant 2.6oz+ (7/16)
Swiffer $1/1 refill, solution or dust & shine excludes steamboost starter kits and refills
Swiffer $2/1 starter kit excludes steamboost starter kits and refills, duster 1ct and 2ct and 360
Tampax $1/1 product 16ct+ (7/16)
Tampax $2/1 pearl or radiant tampon 16ct+ (7/16)
Venus/Daisy $3/1 venus razor or venus/daisy disposable 2ct+ excludes daisy2 2ct
ZzzQuil $1/1 product