If you use Kik to hit up the Kalani Hilliker chatbot, you can get a coupon!
And if that sentence means absolutely nothing to you, then you're totes not a teenage girl.
But pay attention, because this is about being on the cutting edge of coupons – and if you're not ready to get on board with coupon-friendly chatbots, you might miss out.
Covergirl recently launched what it calls the first "influencer chatbot marketing campaign," one that comes complete with coupons. Influencer marketing is a modern-day version of testimonial advertising, leveraging the social reach and popularity of celebrities to connect with young and impressionable fans. And a chatbot is a computerized conversationalist, meant to mimic a real person with whom you can interact.
In this particular campaign, the target audience of teenage girls is able to converse with a chatbot version of 16-year-old celeb Kalani Hilliker. They do so on Kik, which claims to be the messaging app of choice for 40% of American teenagers. The chatbot asks questions, offers makeup advice and promotes Covergirl products.
"Can you guess MY favorite beauty product? Type it below!!" KalaniBot asks at one point in the conversation. "Countouring makes your cheekbones POP… check out this video to see how it's done," she says, as she segues into the sales pitch. And finally, "If you're going makeup shopping soon, here's a coupon you can use!"
The coupon comes in the form of a web link to several preclipped Covergirl offers on Coupons.com.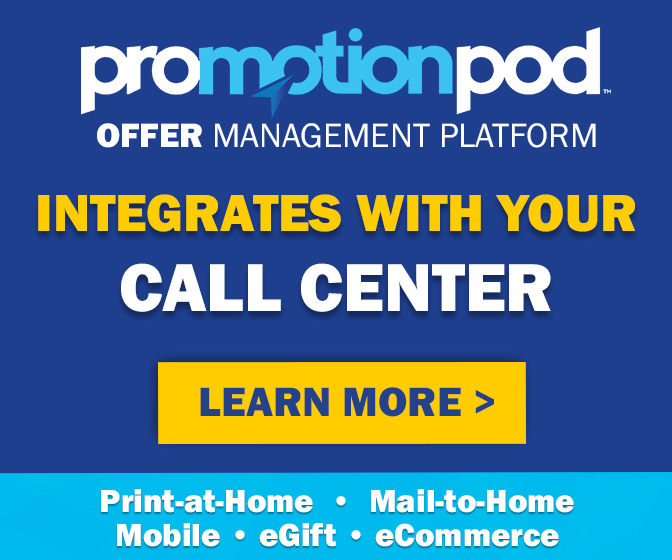 Yes, Coupons.com – the place where teen girls can "print" coupons onto a "piece of paper" to use in a "store".
It seems the only old-fashioned part of this new-fashioned campaign, are the coupons themselves.
If all of this seems somewhat strange and unfamiliar, just wait – because some believe chatbots are poised to become the next new thing in retail and promotions. A new survey released by global marketing and technology agency DigitasLBi found that more than one in three Americans would be willing to make a purchase through a chatbot. About the same number of respondents said they would communicate with chatbots in order to receive coupons.
Brands and retailers "need to convince consumers that commerce through a chat interface – instead of a traditional website or app – is as easy as texting a friend, but with more perks," DigitasLBi's Senior Vice President of Social Strategy Jill Sherman, SVP, Social Strategy, said in announcing her company's survey results.
In Covergirl's case, the influencer marketing company that helped launch the campaign reports that more than half of chat participants end up clicking through to the coupons that are offered during their KalaniBot conversation.
"We're excited to tap the power of bot technology to have more personal and dynamic conversations and interaction with fellow beauty enthusiasts," Covergirl Senior Vice President Ukonwa Ojo said in a statement. "CoverGirl believes beauty should be approachable and accessible to all."
And so, perhaps, should the coupons. A link to a selection of printable coupons might be a little old school for teens who otherwise do everything on their phones. Why not offer digital coupons? It could be because teen girls are unlikely to have a bunch of store loyalty cards to which they can load digital paperless coupons. Printable coupons could represent the best possible compromise then, for now.
So, to recap, you can use a newfangled texting app to interact with a cutting-edge virtual version of a favorite celebrity – and then get an old-timey paper coupon to redeem in a physical store.
Not everything in the world of chatbots is completely new, then. But we've come a long way from simply cutting coupons out of the newspaper. And if you're wondering what KalaniBot thinks about that – all you have to do is ask.