Have you ever seen a shelf full of products at the grocery store with torn packaging, where it's clear a peelie coupon once was? Or have you or your cashier ever torn up a package yourself, trying to get that little sucker off?
Peelies, or instant redeemable coupons, are one of the most effective types of coupons. But while a coupon attached to a product can make it more attractive to shoppers, a coupon that leaves sticky residue or a torn package behind can have the opposite effect, as products with unappealing, torn packaging might never get sold.
So what can product manufacturers do – quit offering peelies altogether, to protect their packages and their profits?
A consumer packaging company is offering a different solution – peelies that are part of the packaging itself, so they'll come right off without damaging the package in the process.
Sonoco is officially announcing the availability of its "PromoPeel Integrated Label Technology," which uses laser scoring to cut into a product's packaging "at a precisely controlled depth," creating a peel-off coupon during the manufacturing process, instead of having a machine, a brand or store employee haphazardly stick coupons onto the packages after the fact.
"With no adhesive residue and a lay-flat performance," Sonoco says, "nothing could be easier for the shopper. They simply peel the label to reveal the brand's promotion."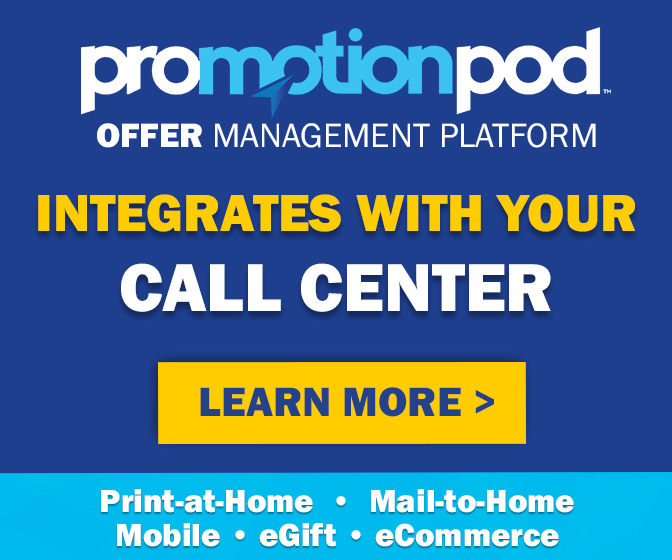 In addition to the potential for residue or torn packaging, Sonoco says traditional peelies present other challenges. "Application can be very manual in nature, driving up labor costs," the company notes. There can be "inconsistent and unattractive placement on packages". Sonoco estimates that one out of three products don't end up having peelies stuck to them at all, "which may result in a lost merchandising opportunity." And after they're redeemed, the peelie coupons need to make it to the coupon clearinghouse "without losing shape or legibility."
Peelies are particularly important to brands, because they're among the most commonly used coupons. According to Inmar, peelies represented less than one percent of all coupons available last year, but nearly 18% of all coupons redeemed, second only to newspaper insert coupons. And more than 18% of all available peelie coupons end up getting used by shoppers, giving them the highest redemption rate of any type of coupon – twice that of blinkies and shelfpad coupons, and far outpacing insert coupons' redemption rate of just a third of one percent.
That's because, unlike other types of coupons that you have to go out of your way to clip and bring to the store, peelies are quite literally in your face – you can't miss them. They may encourage you to buy a product you otherwise might not have. And if you do buy a product with a coupon stuck to it, chances are you're going to use it.
Making peelies easier to create, then, could help brands market their products more effectively, and save shoppers more money as well.
PromoPeel helps brands "streamline their label application process, it allows brand owners to achieve brand image consistency on the shelf, it generates consumer interest in-store, it removes cleanly, it scans easily at the register and it's proven to work on automated equipment at coupon clearinghouses," Sonoco's vice president of marketing and innovation Marcy Thompson said in a statement.
Of course, making peelies easier to remove could have the unwanted effect of making it easier for peelie thieves to take them all, too. Whether they're hoarding them for a sale, or selling them online, brands, stores and many fellow couponers frown upon the practice of taking coupons off packages that you don't intend to use right away – especially if someone takes so many that there are none left for anyone else.
So Sonoco may have solved many peelie problems – but not all of them. A peelie that no one can use except the person buying the product is another invention, for another day. In the meantime, if someone swipes a shelf full of PromoPeel coupons, at least the packages won't look so shabby anymore. And when it comes to solving peelie problems – that's a start.