Croissan'wich? More like a Crois-scam-wich!
A Maryland woman is suing fast-food giant Burger King for what she says is a nationwide coupon con. And she's seeking millions of dollars in damages – for herself, and for every other Burger King coupon user who she says has been victimized by a buy-one-get-one-free deal that's no deal at all.
At issue are various Burger King coupons that offer a free Croissan'wich breakfast sandwich, with the purchase of another Croissan'wich. BOGO deals are pretty simple to understand, Koleta Anderson of Upper Marlboro, Maryland argues. "Buy one product at its standard price, and receive a second for free," her lawsuit reads. "But Burger King's BOGO promotion works a little differently."
Burger King sells a single Croissan'wich for a set price, which varies from location to location. But if you have a BOGO coupon, Anderson alleges, the restaurant will hike the price of the first sandwich before giving you the second one for "free".
Anderson set out to prove her case by using BOGO Croissan'wich coupons at various Burger King locations in four different cities. In March of this year, she visited a Burger King near her home in Maryland. She used a BOGO coupon to buy two sausage Croissan'wiches, and was charged $3.19 for the first sandwich, nothing for the second. She then immediately bought a single sausage Croissan'wich, and was charged only $2.16.
A month later, she made the same purchase at Burger King locations in neighboring Virginia and Washington, DC. At the Virginia restaurant, she was charged $2.99 for one sandwich with the BOGO coupon, and $1.79 for one sandwich without a coupon. In Washington, she was charged a whopping $4.19 with the coupon, and only $1 for a single sandwich without the coupon.
So she could have gotten four sandwiches at regular price, for less than she paid for two sandwiches with the "buy one get one free" coupon.
Just to make sure this wasn't only happening in her area, her lawyer sent an undercover investigator to a Burger King in Florida, where the same pricing discrepancy was observed.
"Charging an inflated price on a Croissan'wich when a customer presents a BOGO coupon is a Burger King corporate policy," Anderson concluded. "The uniformity by which various franchises across the country charge inflated prices for BOGO purchases reflects a top-down policy of the Burger King parent company to deceive customers."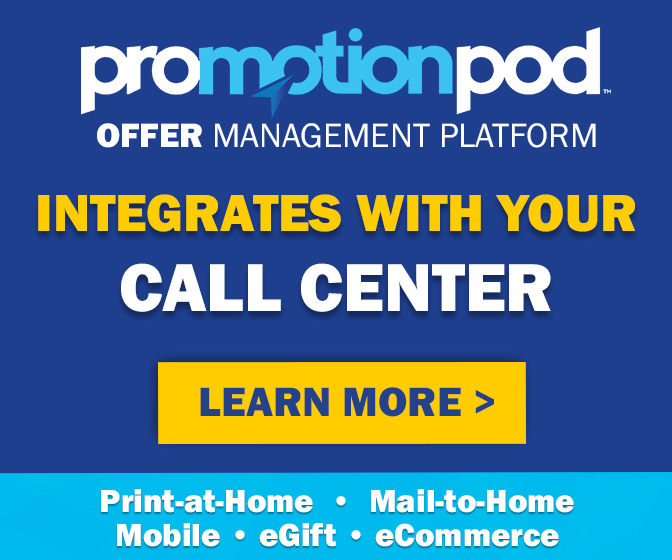 It's not the first time a retailer has been accused of inflating an item's regular price before offering a BOGO deal. In a case currently making its way through an Oregon state court, two shoppers accuse the Albertsons and Safeway grocery chains of increasing the regular price of meat before putting it on "sale" as part of a BOGO deal. As a result, "consumers are paying substantially more for the original product to cover the cost of the 'free' product," they argue.
But that case involves raising the price for all shoppers one week, and lowering it again the next. In Burger King's case, since a coupon is required for the BOGO deal, the chain is allegedly charging two different prices for the very same item, simultaneously – it costs more if you have a coupon, and less if you don't.
"This is a simple case of consumer deception," Anderson declares.
Some coupons try to get around the issue by stating "buy one item at regular price, get one free". So the Washington Burger King, for example, could have been running a $1 special on Croissan'wiches, but the "regular price" was $4.19.
But the Burger King coupons in question contain no such wording. And even if they did, the Federal Trade Commission wouldn't stand for it anyway. "For consumer products or services which fluctuate in price, the 'regular' price shall be the lowest price at which any substantial sales were made," the agency declares.
"It is clear that the FTC proscribes – in no uncertain terms – a merchant from marking up the price of an item that must be purchased in order to receive the free item in a BOGO offer," Anderson argues. "A reasonable consumer… would expect to pay the same regular price for two Croissan'wiches as they would for one. That is what 'free' means, as common sense dictates, and as the FTC has made clear."
Burger King has not commented on the case. Anderson's lawsuit accuses the chain of violating consumer protection laws, breach of contract, unjust enrichment and breach of the implied covenant of good faith and fair dealing. She's seeking in excess of $5 million in damages, paid out in increments of up to $1,500 per affected customer in Maryland, Virginia and DC. Other customers in other parts of the country may become eligible for the proposed class action, the lawsuit states, if it's determined that Burger King operated the same pricing scheme there.
Anderson says Burger King's practices are particularly deceitful, because most affected customers probably never noticed. Only if they did as she did, buying two sandwiches with a BOGO coupon, then immediately buying a third sandwich and comparing receipts, would they even know they were overcharged the first time. "Burger King's nationwide scheme is stealing untold millions of dollars from hard working Americans," her lawsuit states.
They say there's no such thing as a free lunch. At Burger King, it seems, there may be no such thing as a free breakfast, either.
Image sources: Koleta Anderson/JeepersMedia