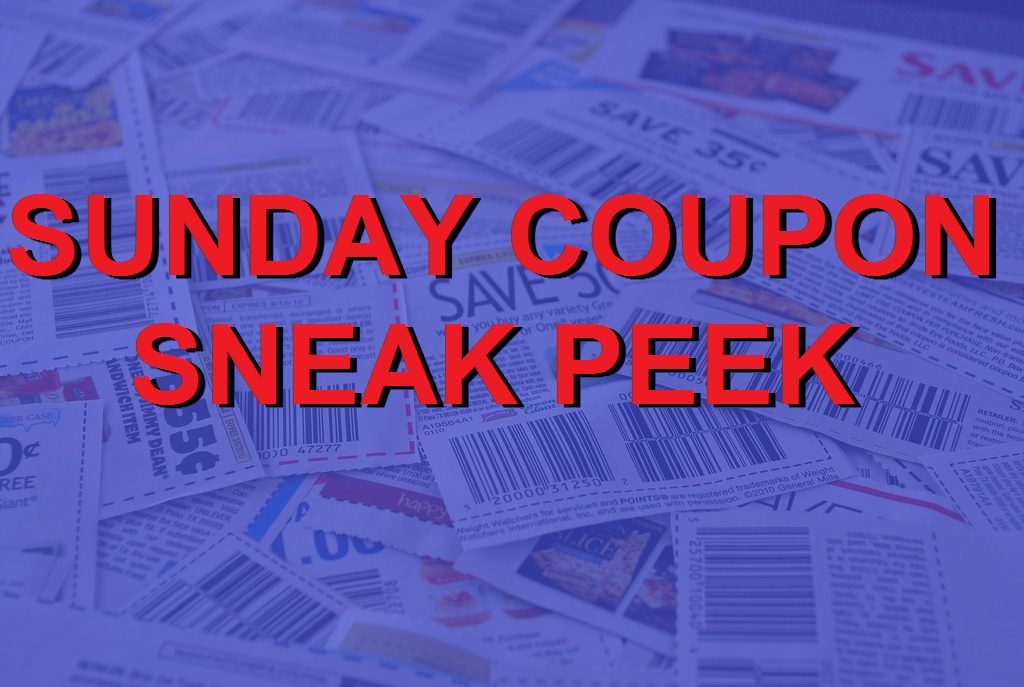 You should find three coupon inserts in your Sunday newspaper this weekend, one from SmartSource and two from RedPlum. Here's a preview of the coupons to look out for.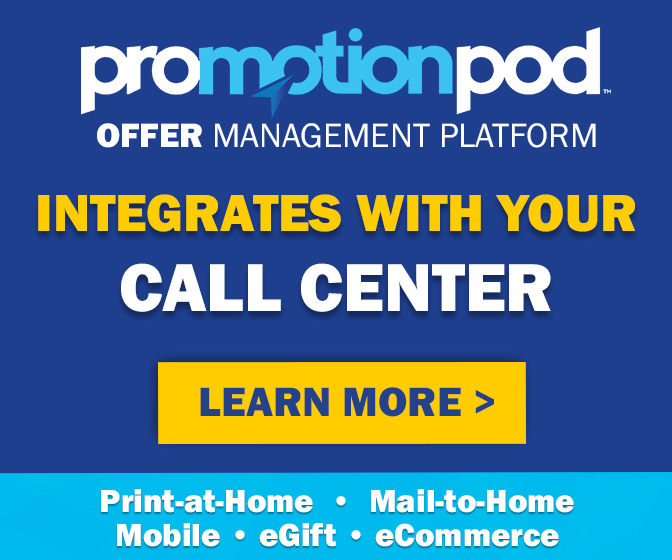 In the meantime, plan the rest of your year and check out the exclusive, accurate and complete 2017 coupon insert schedule here. You can also search our coupon database for additional coupons.
And be sure to look at the latest cash-back offers from Ibotta or Checkout 51 for additional savings!
And now, as provided by CouponPreviews.info, here are the coupons to watch for this weekend:
SmartSource coupon insert – September 10, 2017
Aleve $2/1 40ct+ excluding d products (10/8)
Aleve $3/1 direct therapy refill gel pads (10/8)
Aleve $5/2 regular or pm 80ct+ excluding d products (9/17)
Aleve PM $3/1 20ct+ excluding d products (10/8)
Alka-Seltzer $1/1 product 12ct+ (10/8)
Alka-Seltzer $3/1 heartburn relief gummies or 1 reliefchews product 24ct+ (10/8)
AmLactin $3/1 product excluding trial and foot repair cream (10/14)
AmLactin $7/2 products excluding trial and foot repair cream (9/18)
Atkins $1/1 bar, shake or treat (11/30)
Bausch+Lomb $3/1 ocuvite product (10/14)
Bayer $1/1 aspirin 50ct+ (10/8)
Bayer $2/1 aspirin 200ct+ (9/24)
BIC $2/1 disposable razor pack ets (10/6)
Blink $3/1 lip wipes or omega 3 fish oil supplement (10/16)
Blink $3/1 tears, tears preservative free, lubricating eye drops, -n-clean lens drops or contacts lubricating eye drops (10/16)
Blink/Complete $3/1 blink revitalens 10oz or complete 12oz (10/16)
Blink/Complete $5/1 blink revitalens 20oz or complete 24oz (10/16)
C&H $.40/1 24oz organic or 32oz washed raw sugar product (11/19)
C&H $.50/1 sugar product 2lbs+ (11/19)
C&H $1/1 flip-top canister (11/19)
C&H $1/1 organic blue agave nectar (11/19)
Cat's Pride $1/1 fresh & light product (12/31)
Cat's Pride $2/1 fresh & light ultimate care (12/31)
Cheerios $1/3 boxes (10/21)
Citracal $3/1 product excluding 100ct petites and 60ct maximum (9/24)
Colgate $.50/1 adult or kids manual toothbrush excluding plus, extra clean and classic clean (9/23)
Colgate $.50/1 mouthwash or mouth rinse 200ml+ (9/23)
Colgate $.50/1 toothpaste 3oz+ (9/23)
Colgate $2/1 adult or kids battery powered toothbrush (9/23)
Colgate $2/1 optic white, total advanced, enamel health or sensitive toothpaste 3oz+ (9/23)
Cottonelle $1/1 flushable cleansing cloths 42ct+ (10/7)
Cottonelle $1/1 toilet paper 6 rolls+ (10/7)
CVS Health $3/1 belted shields, briefs or men's and women's underwear (10/1)
CVS Health $3/1 protective pads, male guards or underpads 27ct+ (10/1)
Dole $.50/2 canned mandarin oranges or tropical fruit (11/30)
Dole $.50/2 canned pineapple (11/30)
Energizer $.50/1 batteries or flashlight (10/21)
Energizer $.75/1 hearing aid batteries (10/21)
FreeStyle $5/1 precision neo meter dnd (11/5)
General Mills $.75/2 chex, multi-grain cheerios, wheaties, basic 4, raisin nut bran, oatmeal crisp, total or nature valley boxed cereal (10/21)
General Mills $1/3 lucky charms, reese's puffs, cinnamon toast crunch, French toast crunch, apple cinnamon toast crunch, strawberry toast crunch, blueberry toast crunch, cocoa puffs, trix, cookie crisp, golden grahams, kix, dora the explorer or girl scout cereals (10/21)
Glade $1.50/1 plugins car starter kit (10/22)
Glade $1/1 atmosphere collection (10/22)
Glade $1/2 plugins car refills (10/22)
Glade $2/3 products excluding plugins warmers, 8oz room sprays and solid air fresheners (10/22)
Halls $1/2 drops 16ct+ (10/21)
Halls Kids $1/2 pops 10ct+ (10/21)
Kleenex $.30/1 facial tissue ets (10/7)
Kleenex $1/1 bundle pack or 3 facial tissue boxes ets (10/7)
MiraLAX $2/1 product (10/8)
Mitchum $1/1 product excluding trial size and twin packs (10/14)
Nivea $2/1 silk mousse body wash (9/24)
Nivea/Nivea Men $3/2 body wash excluding 8.4oz (9/24)
One A Day $2/1 product (10/8)
Oroweat $.55/1 bread products dnd (12/10)
Phillips $2/1 colon health or fiber good gummies product (10/8)
Purina B2G1 free 5.5oz+ beggin, beneful, busy or dentalife dog treats up to $4.49 (10/10)
Purina B2G1 free cat treats up to $2.29 (10/10)
Revlon $2/1 tweezer or lash curler (9/24)
Revlon Buy eye cosmetic, get mascara free (9/24)
Schwarzkopf $6/2 color ultime or keratin color hair color product (10/1)
Scott $1/1 bath tissue 8+ rolls (10/8)
Scott $1/1 towels 6+ rolls (10/8)
Scott Naturals $1/2 flushable cleansing cloths (10/8)
Seattle's Best Coffee $1.25/1 ground or whole bean 12oz or 20oz (11/10)
Seattle's Best Coffee $1.25/1 k-cup pod pack 10ct or 18ct (11/10)
Similasan $3/1 Eye Drop (10/10)
Sue Been Honey $1/1 variety (11/30)
SweetSpot Labs $1/1 product (12/31/18)
Trubiotics $3/1 30ct or 45ct (9/24)
TruBiotics $6/1 60ct (9/24)
Viva $1/1 regular or vantage paper towels 6pk+ (10/22)
Wonderful $.50/1 pistachios product 4.5oz+ (11/10)
Zegerid OTC $6/1 product 42ct+ (10/8)
RedPlum coupon insert #1 – September 10, 2017
Angel Soft $.50/1 bath tissue 4 double roll+ (10/10)
Angel Soft $1/1 bath tissue 12 roll+ or 6 mega roll+ (10/10)
Aussie $2/2 shampoo, conditioner or styling products ets (9/23)
Aussie $3/3 shampoo, conditioner or styling products ets (9/23)
Benadryl $1/1 product (10/8)
Clairol $3/1 age defy, vidal sassoon or natural instincts crema keratina hair color ets (9/23)
Clairol $3/1 natural instincts hair color ets (9/23)
Coleman Natural Foods $1/1 product excluding fresh chicken and deli items (11/13)
Covergirl $1/1 product excluding accessories and trial (10/7)
Covergirl $2/1 eye product excluding 1-kits eyeshadows, accessories and trial (10/7)
Covergirl $2/1 face product excluding cheekers, accessories and trial (10/7)
Covergirl $3/2 products excluding accessories and trial (10/7)
Dial $1/2 foaming hand wash, liquid hand soap refill, bar soap 3pk+ or advanced soap 2pk+ (10/1)
Dial for Men $2/2 body wash or bar soap 6pk+ ets (10/1)
Dial/Tone $2/2 body wash or bar soap 6pk+ ets (10/1)
Eggland's Best $.50/1 eggs (12/10)
Eggland's Best $.75/1 cage free eggs (12/10)
Gillette/Venus $3/1 razor excluding disposables (10/7)
Gillette/Venus/Daisy $3/1 disposable 2ct+ excluding sensor2 2ct and daisy2 2ct (10/7)
Gold Bond $1.50/1 eczema relief, rough & bumpy, diabetics' dry skin relief, strength & resilience 13oz, dark spot, neck and chest, psoriasis or lotion 13oz+ excluding hand creams and 1oz sizes (10/31)
Gold Bond $1/1 cream or lotion 2oz+ excluding 1oz sizes (10/31)
Herbal Essences $2/2 shampoo, conditioner or styling products excluding bio:renew and trial (9/23)
Herbal Essences $3/3 shampoo, conditioner or styling products excluding bio:renew and trial (9/23)
Herbal Essences Bio:Renew Buy 2 products, get 1 styler/treatment free up to $6 ets (9/23)
IcyHot $5/1 smartrelief pain therapy kit excluding refill (9/30)
IcyHot/Aspercreme/Capzasin/Sportscreme/Arthritis Hot/Flexall $1/1 product excluding 1ct patches and 1.25-1.75oz creams (10/31)
Mahatma $1/1 jasmine 5lb package (12/31)
Mars $.50/1 Halloween variety bag 25.4oz+ dnd (10/31)
Mars $2/3 Halloween bags 7.94-21.5oz dnd (10/31)
Nexium 24HR $2/1 product (11/5)
Nexium 24HR $5/1 28 or 42ct product (9/17)
Nudges $1.50/1 dog treats 10oz+ (10/31)
Okocat $3/1 litter (10/31)
Okocat B1G1 free litter up to $14.99 (10/31)
Pantene $4/2 products excluding 6.7oz and trial (9/23)
Purina One $1/4 smartblend wet dog food cans (10/22)
Purina One $1/4 wet cat food cans (12/31)
Purina One $2/1 dry cat food bag (12/31)
Purina One $2/1 smartblend dry dog food (10/22)
Renuzit $.25/1 pearl scents air freshener (9/24)
Renuzit $1.50/2 adjustables multipack 3pk+ (9/24)
Renuzit B3G1 free adjustables air freshener cones up to $1.10 (9/24)
Right Guard $1/1 xtreme antiperspirant doeodrant excluding sport (10/1)
Right Guard $1/1 xtreme precision dry spray excluding sport (10/1)
RoC $2/1 anti-aging product (10/10)
Schwarzkopf B1G1 free gliss hair repair up to $6.99 (10/1)
Tylenol $1/1 children's cold product (10/31)
Tylenol $1/1 rapid release gels product (10/31)
Unisom $2/1 sleep + immune support product (10/8)
Unisom $3/2 24ct+ or liquid product (10/8)
Visine $1.50/1 product 1/2floz+ (10/8)
Whole Earth Sweetener Co $1.50/1 product (11/10)
Zyrtec/Rhinocort $10/1 zyrtec 70ct or rhinocort 120 sprays (9/17)
Zyrtec/Rhinocort $4/1 children's (10/8)
Zyrtec/Rhinocort $4/1 zyrtec 24-30ct or rhinocort allergy spray 60 sprays (10/8)
RedPlum coupon insert #2 – September 10, 2017
Advil $2/1 liqui-gels minis 20ct+ (9/24)
Allegra $10/1 allergy 60ct or 70ct (9/16)
Allegra $4/1 allergy 24hr 24ct+ (9/30)
Allegra-D $3/1 product (9/30)
Garnier $2/1 cleaners ets (10/7)
Garnier $2/1 moisturizer ets (10/7)
Garnier Fructis $3/2 shampoo, conditioner or treatment over 3oz (10/7)
Garnier Nutrisse $2/1 product (10/7)
Garnier Whole Blends $1/1 shampoo, conditioner or treatment (10/7)
L'Oreal $1/1 eye shadow or eyeliner product (10/7)
L'Oreal $1/1 magic root cover up spray (10/7)
L'Oreal $2/1 cosmetic face product excluding magic perfecting base .17floz mini size (10/7)
L'Oreal $2/1 ever haircare product (10/7)
L'Oreal $2/1 hair expert shampoo, conditioner, treatment or advanced hairstyle product (9/30)
L'Oreal $2/1 hydra genius ets (10/7)
L'Oreal $2/1 infallible lip product (10/7)
L'Oreal $2/1 lip product excluding infallible lipcolor (10/7)
L'Oreal $2/1 revitalift age perfect skincare product excluding cleansers and trial (10/7)
L'Oreal $2/1 superior preference, excellence or age perfect by excellence haircolor product (10/7)
L'Oreal $2/1 voluminous lash paradise mascara (10/7)
L'Oreal $5/2 superior preference, excellence or age perfect by excellence haircolor product (10/7)
L'Oreal $5/3 hair expert shampoo, conditioner or treatment excluding 3oz (9/30)
Maybelline New York $1/1 face product (10/7)
Maybelline New York $1/1 shadow or liner (10/7)
Maybelline New York $2/1 mascara (10/7)
Nasacort $10/1 allergy 24hr 2×120 spray (9/16)
Nasacort $2/1 allergy 24hr 60 spray (9/30)
Nasacort $4/1 allergy 24hr 120 spray (9/30)
Persil $2/1 proclean laundry detergent ets (10/8)
Sally Hansen $1/1 miracle gel product $7.45+ (10/10)
Sally Hansen $1/1 miracle gel top coat or value pack only $7.45+ (10/10)
Seventh Generation $1/1 feminine care product dnd (12/10)
Synodrin $10/1 3oz+ topical pain relief (10/310
Synodrin $10/1 complete joint health triple action or advanced formula (10/31)