They may be competitors in the coupon insert business. But since both the RedPlum and SmartSource inserts appear side-by-side in most Sunday newspapers each week, it must be a friendly competition – right?
Hardly. A bitter dispute between the inserts' parent companies that once appeared to be over, has once again landed back in a federal court – more than a decade after it all started.
Valassis, best known as the publisher of the RedPlum inserts, earned a federal judge's approval this week to transfer its lawsuit against SmartSource publisher News America Marketing from Michigan to a New York court, effectively reopening the case that was until now being overseen by an expert panel in lieu of a trial in federal court.
The bad blood between the two companies dates back to 2006, the first time Valassis sued News America. Valassis accused its larger competitor of monopolizing the in-store coupon and advertising business, and using that alleged monopoly to strong-arm clients into offering coupons in the SmartSource Sunday inserts instead of in RedPlum. Four years later, News America agreed to pay $500 million to settle the case.
And then in 2013, Valassis sued again, claiming that News America hadn't changed its anticompetitive tactics even after the settlement. The judge referred the whole thing to a panel of antitrust experts to referee the dispute. That panel earlier this year found that Valassis could not relitigate the claims related to coupon inserts that it made in its first lawsuit. But the panel left open the question of whether Valassis could continue to pursue its complaints that News America is monopolizing the in-store promotions business.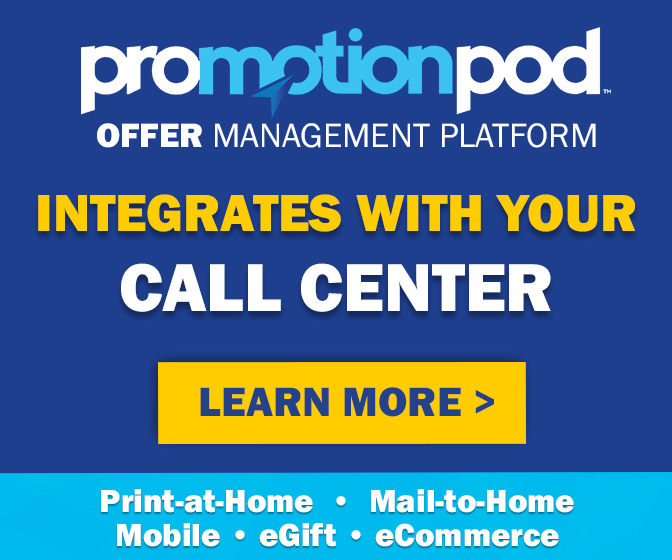 If you have a long memory, you may recall that Valassis once had its own in-store blinkie coupon machines. Now, the only blinkies you're likely to find in stores are branded as SmartSource. Other companies once provided ads on shopping carts, on grocery shelves or in the form of floor decals – but today, the only ads you're likely to see there are from SmartSource.
And Valassis says there's a reason for that. "News has utilized unethical, unfair and anticompetitive strategies to prevent Valassis from gaining a foothold in the market for in-store advertising and promotions," its 2013 lawsuit claimed. Those strategies allegedly included locking retailers and product manufacturers into long-term contracts, and even going so far as physically removing and replacing Valassis' in-store coupons and ads with its own.
News America says it's simply sour grapes, because News America has been successful where its competitors have not. In its response to Valassis' renewed lawsuit, News America snarkily wondered why, even after a $500 million settlement, Valassis apparently never "put any of that money toward expanding its output or lowering its prices in order to more effectively compete."
In asking for the case to be reopened or transferred to a New York federal court, Valassis claimed its in-store marketing complaints were beyond the scope of what the antitrust experts were empaneled to hear. "The panel has run its course," Valassis argued.
"In March 2016, this Court issued an order referring all 'remaining claims' in this action to a Panel of Special Masters," News America shot back. "Valassis's motion should be seen for what it is: an untimely and inappropriate attempt by Valassis to relitigate issues the Court decided a year ago, and to engage in judge shopping."
The federal judge overseeing the case in Michigan rejected that view and granted Valassis' request to transfer the case from Michigan, and the expert panel, to a federal court in New York. So the two sides are poised to face off in court yet again – in an eleven-year, multi-million-dollar dispute that shows no signs of ending any time soon.