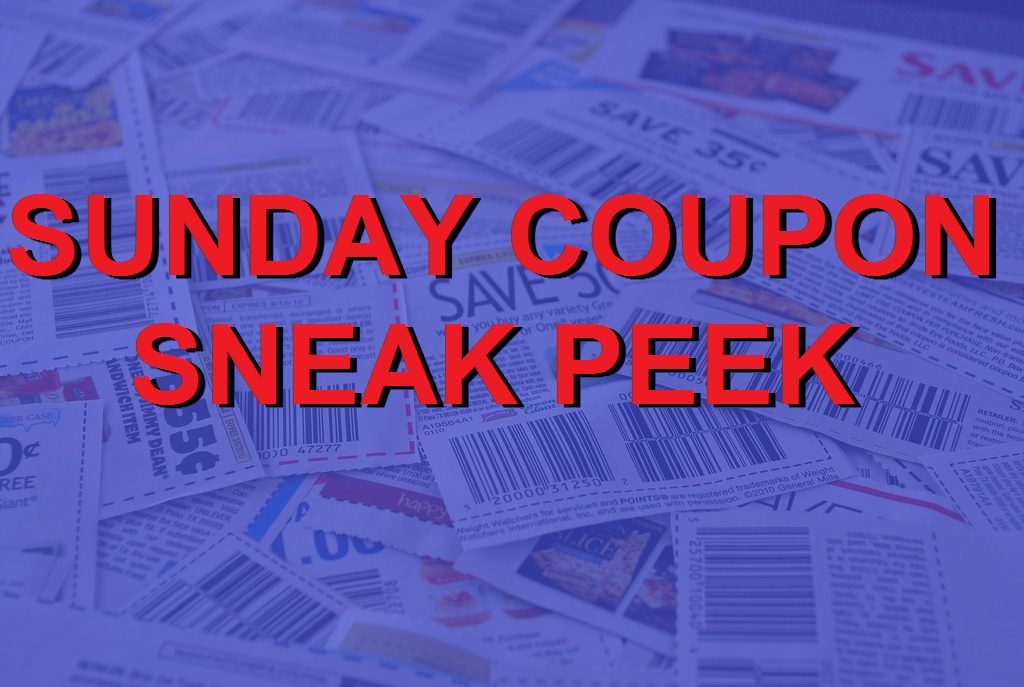 You should find up to SIX coupon inserts in your Sunday newspaper this weekend, from SmartSource and RedPlum. Here's a preview of the coupons to look out for.
In the meantime, plan your new year and check out the exclusive, accurate and complete 2018 coupon insert schedule here. You can also search our coupon database for additional coupons.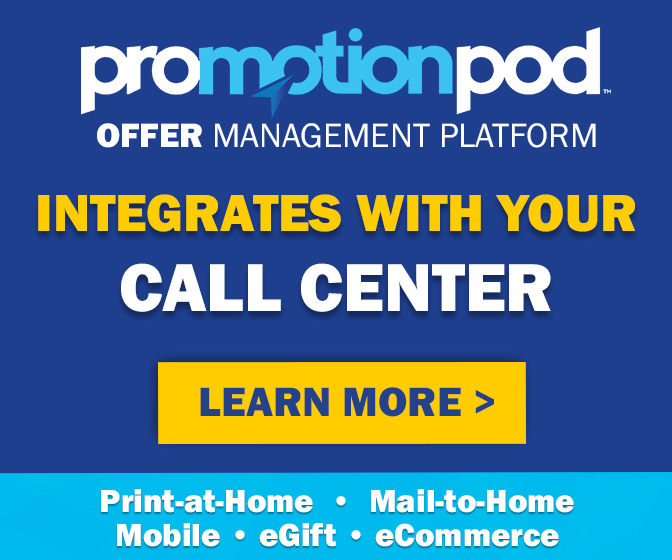 And be sure to look at the latest cash-back offers from Ibotta or Checkout 51 for additional savings – or check out Fetch Rewards to see how you can turn your receipts into gift cards!
And now, as provided by CouponPreviews.info, here are the coupons to watch for this weekend:
SmartSource coupon insert #1 – January 7, 2018
Air Wick $1.25/1 scented oil twin or triple refill (2/4)
Air Wick 50% off scented oil starter kit up to $1.50 (2/4)
Air Wick B1G1 free freshmatic ultra refill up to $5.49 (2/4)
Airborne $2/1 product (4/7)
AmLactin $3/1 rapid relief ets (2/10)
AmLactin $7/2 rapid relief products ets (1/15)
Aquaphor $1/1 lip product or body product 3oz or smaller (1/20)
Aquaphor $2/1 baby product 3oz+ (1/20)
Aquaphor $3/1 body product 3oz+ (1/20)
Bear Creek $1/1 soup mix dnd (4/30)
Brita $2/1 on the go bottle (2/7)
Brita $4/1 pitcher or faucet mount system or filter 4ct+ (2/7)
Carefree $2/2 products excluding 18, 20 and 22ct liners (2/18)
Cheerios $.75/2 any flavor (2/17)
Clairol $2/1 hair color box excluding color crave, age defy, balsam, textures & tones and trial (1/20)
Clairol $3/1 age defy, vidal sassoon or natural instincts crema keratina hair color box ets (1/20)
Clairol $5/2 hair color boxes excluding color crave, age defy, balsam, textures & tones and trial (1/20)
Colgate $1/1 360 or floss-tip manual toothbrush excluding plus, triple action, extra clean or classic lean (1/20)
Colgate $1/1 mouthwash or mouth rinse 200ml+ (1/20)
Colgate $1/1 total, optic white, enamel health or sensitive toothpaste 3oz+ (1/20)
Cortizone 10 $1/1 product 1oz+ (3/4)
Cortizone 10 $1/1 psoriasis or eczema lotion (3/4)
Cottonelle $1/1 flushable cleansing cloths 42ct+ (2/18)
Cottonelle $1/1 toilet paper 6+ rolls (2/18)
Covergirl $2/1 eye product excluding accessories and trial (1/27)
Covergirl + Olay $3/1 product excluding accessories and trial (1/27)
Delsym $2/1 12 hour adult or kids product (2/18)
Delsym $2/1 cough+ adult or kids product (2/18)
DenTek $.35/1 floss pick product 75ct+ (3/31)
DenTek $1.50/2 products $2.49+ (3/31)
DenTek $3/1 mouth guard (3/31)
Depend $2/1 product 8ct+ (1/27)
Depend $2/1 real fit or silhouette products 8ct+ (1/27)
Depend $2/1 shields or guards for men or bed protectors 8ct+ (1/27)
Digestive Advantage $2/1 product (4/7)
Dole $1/1 dippers box (4/1)
Dole $1/1 fruit bowls in slightly sweetened coconut water (3/4)
Dulco $2/1 lax or ease 25ct+ or lax suppositories 4ct+ (2/28)
Easy-Off $.75/1 kitchen degreaser (3/24)
Easy-Off $.75/1 product (3/24)
Efferdent $2/1 78ct+ (2/17)
Finish $2/1 max in 1 (2/7)
Finish $2/1 quantum max (2/7)
Gold Bond $1.50/1 lotion 13oz+ (1/27)
Gold Bond $1.50/1eczema relief, rough & bumpy skin, diabetics' dry skin relief, strength & resilience, dark spot minimizing, neck & chest, psoriasis or lotion 13oz+ (1/27)
Gold Bond $1/1 anti-itch cream, anti-itch lotion or friction defense 1oz+ (3/4)
Gold Bond $1/1 cream or lotion 2.4-8.1oz (1/27)
Hills Bro $.65/1 12oz+ cappuccino canister (2/28)
Hills Bro $2/1 single-serve cappuccino box (2/28)
Huggies $1/3 wipes 56ct+ (1/27)
Huggies $2/1 diapers 10ct+ (1/27)
International Delight $.55/1 one touch latte (3/4)
Kaopectate $1.50/1 product (2/28)
Kleenex $.30/1 facial tissue 30ct+ (1/27)
Kleenex $1/1 bundle pack or 3 + facial tissue boxes ets (1/27)
Lysol $.50/1 all purpose cleaner or power bathroom cleaner (2/20)
Lysol $.50/1 disinfecting wipes 35ct+ (2/20)
Lysol $.50/1 toilet bowl cleaner product 24oz+ (2/20)
Lysol $.50/1 toilet bowl itb product (2/20)
Lysol $1/1 disinfectant spray or disinfectant max cover mist 12.5oz+ (2/20)
Lysol $1/1 laundry sanitizer 41oz+ (2/20)
Megared $2/1 product (4/7)
Mitchum $1/1 product excluding trial and twin (2/10)
Move Free $2/1 product (4/7)
Mucinex $2/1 12 hour product 14ct+ (2/18)
Mucinex $2/1 product (2/18)
Nature Valley $.50/2 5ct+ granola bars, biscuits, granola cups, layered granola bars or soft baked filled squares boxes (3/3)
Nivea $1.50/1 silk mousse body wash product (1/20)
Nivea $3/2 body wash products 13.5oz+ (1/20)
Olly $3/1 vitamin or plant protein excluding single serves (4/30)
Philips $10/1 essence+ or sonicare for kids rechargeable toothbrush (2/18)
Philips Sonicare $10/1 airfloss, airfloss pro or airfloss ultra (2/18)
Philips Sonicare $5/1 2 series plaque control, 3 series gum helath, healthywhite+ or protectiveclean rechargeable toothbrush (2/18)
Philips Sonicare $5/1 brush head pack (2/18)
Playtex $1/1 gentle glide (excluding 4 and 8ct) or sport 14ct+ tampons or sport pads, liners or combo packs excluding 20ct liners (2/18)
Playtex $4/2 gentle glide tampons excluding 4, 8, 18 and 20ct (2/18)
Poise $2/1 impressa bladder supports sizing kit or size 1, 2 or 3 6ct+ (1/27)
Poise $2/1 pads or liners excluding 14026ct liners (1/27)
POM $.50/1 beverage dnd (2/18)
POM $1/1 juice 24oz+ dnd (2/18)
Progresso $.50/2 products excluding pasta bowls (3/3)
Pull-Ups $2/1 training pants 7ct+ (1/27)
Ragu $1.25/2 sauces excluding 14oz jars (2/4)
Refresh $3/2 products (4/1)
Refresh Optive $3/1 advanced product (3/4)
Refresh Optive $5/1 gel drops or mega-3 product (2/3)
Rid-X $.50/1 product (3/24)
Rid-X $.75/1 product (3/24)
Rolaids $1.50/1 tablets or liquid bottle (2/28)
Schick $4/1 disposable razor pack excluding 1ct, slim twin 2ct and 6ct (1/28)
Scott $1/1 bath tissue 8+ rolls (2/4)
Scott $1/1 towels 6+ rolls (2/4)
Scott Naturals $1/2 flushable cleansing cloths (2/4)
Selsun Blue $1/1 product ets (4/28)
Splenda $2/1 naturals product dnd (2/18)
Splenda $2/1 product excluding no calorie sweetener 50ct packets dnd (2/28)
Stayfree $2/2 products excluding 10ct (2/18)
Viva $1/1 regular or vantage 6pk+ paper towels (2/18)
Wonderful $.50/1 almonds product 5oz+ (3/7)
Zantac $3/1 product 20ct+ (2/28)
SmartSource coupon insert #2 – January 7, 2018
Afrin $1/1 product (2/3)
Afrin $2/1 product (1/21)
Aleve $3/1 direct therapy refill gel pads (2/4)
Aleve $3/1 pm 20ct+ (2/4)
Aleve $3/1 regular or pm 40ct+ excluding d (1/11)
Aleve $4/1 regular or pm 80ct+ excluding d (1/14)
Aleve $5/1 direct therapy tens device (2/4)
Alka-Seltzer $1/1 plus product (2/3)
Alka-Seltzer $2/1 plus product (1/21)
Atkins $1/1 bar shake or treat (3/31)
Bausch+Lomb $2/1 soothe eye drops (3/31)
Bausch+Lomb $5/1 ocuvite product (3/17)
Bausch+Lomb $5/2 soothe eye drops (3/31)
Bayer $1/1 aspirin product 50ct+ (1/27)
Bayer $2/1 aspirin product 200ct+ (1/21)
Biotrue $2/1 multi-purpose solution 10oz (2/4)
Biotrue $5/1 multi-purpose solution 10oz twin pack (2/4)
Born Sweet Zing $1.50/1 organic stevia sweetener (3/10)
Celestial Seasonings $1/2 tea boxes excluding k-cup pods (4/8)
Citracal $4/1 product (1/20)
Claritin $10/1 70ct+ (1/14)
Claritin $3/1 regular or d 15ct+ (2/4)
Coricidin $2/1 hbp product (1/27)
Curel $2/1 product 8oz ets (3/4)
Curel $4/1 hydra therapy wet skin moisturizer 8oz or 12oz ets (3/4)
Dr. Scholl's $2/1 stylish step insoles $7.95+ (1/27)
Dr. Scholl's $3/1 athletic series insoles $8.95+ (1/27)
Dr. Scholl's $3/1 comfort & energy insoles $8.95+ (1/27)
Dr. Scholl's $3/1 pain relief orthotics or custom fit orthotics $8.95+ (1/27)
Flintstones/One A Day Kids $4/1 product (1/20)
Jergens $1.50/1 moisturizer 7.5oz+ excluding soap and wet skin (2/4)
Jergens $2/1 natural glow product ets (2/4)
Jergens $3/1 wet skin moisturizer 10oz+ (2/4)
Lance $1/2 sandwich crackers 10-35oz dnd (1/28)
MiraLAX $5/1 product 30 dose+ (1/14)
Mrs. Butterworth's $.50/1 lite, original or sugar free syrup (4/7)
One A Day $4/1 product 60ct or smaller (1/20)
Phillips' $3/1 fiber good gummies product (1/14)
Phillips' $4/1 colon health product (1/14)
Renu $2/1 12oz product (3/17)
Renu $5/1 2x12oz product (3/17)
Rimmel London Buy 1 eye product, get 1 mascara free up to $9.99 (1/21)
Thomas' $.55/1 product dnd (2/18)
TruBiotics $4/1 product (1/20)
Yardley $1/4 bar soaps, 1 body wash 16oz, 1 honey lemon scrub massage 2 bar pack or 1 artisan bar soap 3pk (2/18)
Zegerid OTC $8/1 product 42ct+ (2/5)
SmartSource coupon insert #3 – January 7, 2018
BIC $1/1 stationery product (2/17)
BIC B1G1 free disposable razor up to $7.99 ets (1/21)
Chips Ahoy! $.75/1 thins cookies 7oz+ (2/17)
Chobani $.50/1 greek yogurt with a hint of flavor dnd (3/7)
Chobani $1/2 greek yogurt products 5.3oz cups and 10oz drinks dnd (3/7)
Crystal farms $.55/1 ready egg go product (3/8)
Del Monte $.75/1 fruit & chia or fruit refreshers 2pk (3/3)
Del Monte $1/2 fruit cup snacks 4pk (3/3)
Energizer $1/1 batteries or flashlight (2/10)
Energizer $1/1 hearing aid batteries (2/10)
Ensure $3/1 multipack (3/4)
Florastor $4/1 regular 20ct, kids 20ct sachet or max 30ct sachet (1/21)
Florastor $6/1 regular 50ct, plus 30ct or pre 30ct (1/21)
Hormel $.55/1 compleats product (3/3)
Hydroxycut $5/1 product $17.88+ excluding lean protein shakes, lean protein bars and drops (3/7)
Ken's $.75/1 dressing 16oz+ (1/31)
Ken's $1/1 simply vinaigrette (1/31)
Kotex U $2/1 cleanwear pads, barley there or curves liners, or fitness pads or liners excluding liners 14-22ct and trial (2/10)
Kotex U $2/1 security tampons (2/10)
Kotex U $2/1 security ultra thin pads or lightdays liners excluding liners 14-22ct and trial (2/10)
Kotex U $2/1 sleek, click or fitness tampons (2/10)
Nabisco $1/1 multipacks 8oz+ (2/17)
Rubbermaid $1.50/1 easy find lids product dnd (3/4)
Rubbermaid $3/$10+ brilliance products purchase dnd (3/4)
Scrubbing Bubbles $1.50/2 bathroom cleaning products (2/17)
Welch's $.50/1 fruit rolls or fruit 'n yogurt snacks 8oz bag or 6ct+ box (2/17)
Welch's $1/2 fruit snacks 8oz+ bag or 8ct+ box (2/17)
RedPlum coupon insert #1 – January 7, 2018
Abreva $2/1 product (2/7)
All $1/1 product ets (1/27)
All/Snuggle $3/2 products ets (1/27)
Alli $10/1 120ct product (1/21)
Alli $5/1 60ct product (1/21)
Angel Soft $.50/1 bath tissue 4 double roll+ (2/7)
Angel Soft $1/1 bath tissue 12 roll+ or mega roll 6 roll+ (2/7)
Aussie $2/2 shampoo, conditioner or styling products ets (1/20)
Aussie $3/3 shampoo, conditioner or styling products ets (1/20)
Breathe Right $3/1 product 26ct+ (1/21)
Cetaphil $1.50/1 product excluding trial and single bars (3/3)
Cetaphil $3/both cleanser and moisturizer excludes trial and single bars (3/3)
Excedrin $1.50/1 80ct+ (4/8)
Excedrin $2/1 20ct+ (1/21)
Herbal Essences $3/2 shampoo, conditioner or styling products ets (1/20)
Nature's Origin Aromatherapy $1/1 product (2/28)
Nestle $1/2 pure life .5l multi-packs 15ct+ (2/5)
Nestle $1/2 pure life 8oz multipacks 12ct+ (2/5)
Newman's Own $1/1 organics 9oz or 12oz salad dressing (2/3)
Newman's Own $1/1 salad dressing (2/3)
Pantene $3/3 products excluding shampoo and conditioner 6.7oz, 7.9oz and trial (1/20)
Purina Beneful $2/1 dry dog food 13lb+ bag excluding grain free (1/21)
Purina Beneful $2/3 wet dog food 10oz tubs or 3ct/3oz sleeves (1/21)
Purina Beneful $4/1 grain free dry dog food 4.5lb+ bag (1/21)
Purina Cat Chow $1/1 dry cat food 3.15lb+ bag (4/30)
Purina Cat Chow $2/1 dry cat food 13lb+ bag (4/30)
Purina Friskies $2/24 wet cat food 5.5oz cans (4/8)
Purina One $3/1 dry cat food (2/28)
Purina One $3/1 smartblend dry dog food (2/28)
Purina One B2G1 free smartblend wet dog food 13oz cans up to $1.59 (2/28)
Purina One B2G1 free wet cat food 3oz cans up to $.95 (2/28)
Purina Tidy Cats $1.50/1 clumping cat litter excluding lightweight (3/3)
Purina Tidy Cats $3/1 lightweight cat litter (3/3)
Quilted Northern $1.25/1 bath tissue 12 double roll or 6 mega roll+ (2/7)
Quilted Northern $1/1 bath tissue 6 double roll+ (2/7)
Renuzit B4G2 free adjustables air freshener cones up to $2.20 dnd (1/21)
Reynolds Kitchens $.75/1 slow cooker liners product regular size 3-8qt and small size 1-3 quart (2/28)
Sensodyne $1/1 toothpaste (2/17)
Sensodyne Pronamel 1/1 toothpaste (2/17)
Stainmaster $.50/1 carpet pet stain remover or high traffic cleaner 13oz+ (2/3)
Stainmaster $.75/1 carpet stain remover, pet stain remover, high traffic cleaner or pet high traffic cleaner 22oz+ (2/3)
Theraflu $1/1 product (2/3)
Triaminic $1/1 product (2/3)
Uncle Ben's $1/4 rice products (3/4)
RedPlum coupon insert #2 – January 7, 2018
Advil $1/1 regular or pm 20ct+ (2/7)
Advil $3/1 80ct+ (1/14)
Advil PM $3/1 40ct+ (1/14)
Centrum $4/1 multigummies 70ct+ (1/31)
Centrum $4/1 regular or silver multivitamin 60ct+ (1/31)
CeraVe $4/1 baby product (2/10)
CeraVe $4/1 healing ointment product (2/10)
Emergen-C $1/1 8ct+ (3/7)
Estroven $3/1 product (3/31)
Estroven $5/1 maximum strength+energy or weight management (3/31)
Garnier Fructis $3/2 shampoo, conditioner, treatment or styling product excluding 2-3oz (1/20)
Garnier Olia $3/1 box (2/3)
Garnier SkinActive $2/1 cleanser excluding trial and masks (2/3)
Garnier SkinActive $3/1 moisturizer excluding trial and masks (2/3)
Garnier Whole Blends $2/1 shampoo, conditioner or treatment excluding 3oz and care creams (2/3)
L'Oreal $1/1 cleanser product (2/3)
L'Oreal $1/1 magic root cover up spray (2/3)
L'Oreal $2/1 elvive or hair expert shampoo, conditioner, treatment or advanced hairstyle product excluding 3oz (1/20)
L'Oreal $2/1 paris moisturizer ets (2/3)
L'Oreal $2/1 superior preference, excellence or age perfect by excellence haircolor (2/3)
L'Oreal $3/1 paris voluminous lash paradise mascara (2/30
L'Oreal $1/1 eyeliner, eye shadow or brow product (2/3)
L'Oreal $4/2 elvive or hair expert shampoo, conditioner, treatment or advanced hairstyle product excluding 3oz (1/20)
L'Oreal $5/2 superior preference, excellence or age perfect by excellence haircolor (2/3)
Maybelline New York $1/1 face product (2/3)
Maybelline New York $1/1 shadow, liner or brow (2/3)
Maybelline New York $2/1 mascara (2/3)
Nexium 24HR $2/1 product (3/4)
Nexium 24HR $7/1 42ct product (1/14)
Orbit/Extra/5 Gum $.50/2 single packs dnd (3/31)
Orbit/Extra/5 Gum $1/2 3pk multipacks dnd (3/31)
Preparation H $1/1 product (3/11)
Skittles $1/2 14oz laydown bags dnd (2/20)
Snickers/M&M's $1/2 snickers 7.2-35.09oz or m&m's bags 9.9-42oz dnd (2/20)
ThermaCare $3/1 heatwraps 2ct+ or cold wrap 1ct (1/21)
UP4 $10/1 product excluding kids (3/31)
UP4 $5/1 kids cubes probiotics (3/31)
RedPlum coupon insert #3 – January 7, 2018
Best Foods $1/1 mayonnaise jar 30oz, squeeze 20oz, organic 15oz or vegan 24oz (1/21)
Cold-EEZE $2/1 product (3/31)
Country Crock $1/1 30 or 45oz buttery spread (1/21)
Dove $3/2 hair care products excluding dermacare and trial (1/20)
Dove Baby $1/1 product 13oz+ excluding bar, wipes and gift sets (2/4)
Dove Baby $2.50/2 products 13oz+ excluding bar, wipes and gift sets (2/4)
Dove DermaCare $2/1 product ets (1/20)
Dove Men+Care $1.50/2 bar 4pk+ or body wash ets (1/20)
Dove Men+Care $1/1 bar 4pk+ or body wash ets (1/20)
Dove Men+Care $2/1 hair care product ets (1/20)
Dove/Dove Men+Care/Degree/AXE $4/both male and female dry spray antiperspirant product ets (1/20)
Knorr $.50/2 rice sides or pasta sides products (1/21)
LipClear $3/1 lysine+ cold sore treatment product (3/31)
Oscillococcinum/Coldcalm/Chestal $3/1 oscill 6 or 12 dose or any coldcalm or chestal product (2/28)
Princeton Research Health $2/1 apple lean (3/7)
Rohto $1.50/1 eye drops (2/11)
Rohto $5/1 dry-aid eye drops (2/11)
Sambucol $3/1 product (3/31)
Schwarzkopf $3/1 hair color product (1/28)
Schwarzkopf $6/2 hair color products (1/28)
Simple/St. Ives/POND'S/Noxzema $3/2 face care products excluding pond's 1.75oz jars, 5ct towelettes and sheet masks and st. ives and simple sheet masks ets (1/21)
Suave Kids $1/1 hair care product ets (1/21)
Suave Men $1/1 hair care product ets (1/21)
Suave Professionals $1/1 gold or silver hair care product excluding 2oz and twin packs (1/21)
Suave Professionals $1/1 styling product excluding 2oz and twin packs (1/21)
TRESemme $3/2 shampoo or conditioner products ets (1/21)
Vaseline $2/1 lotion 20.3oz+ (1/28)
Whole Earth Sweetener Co $2/1 product (2/28)