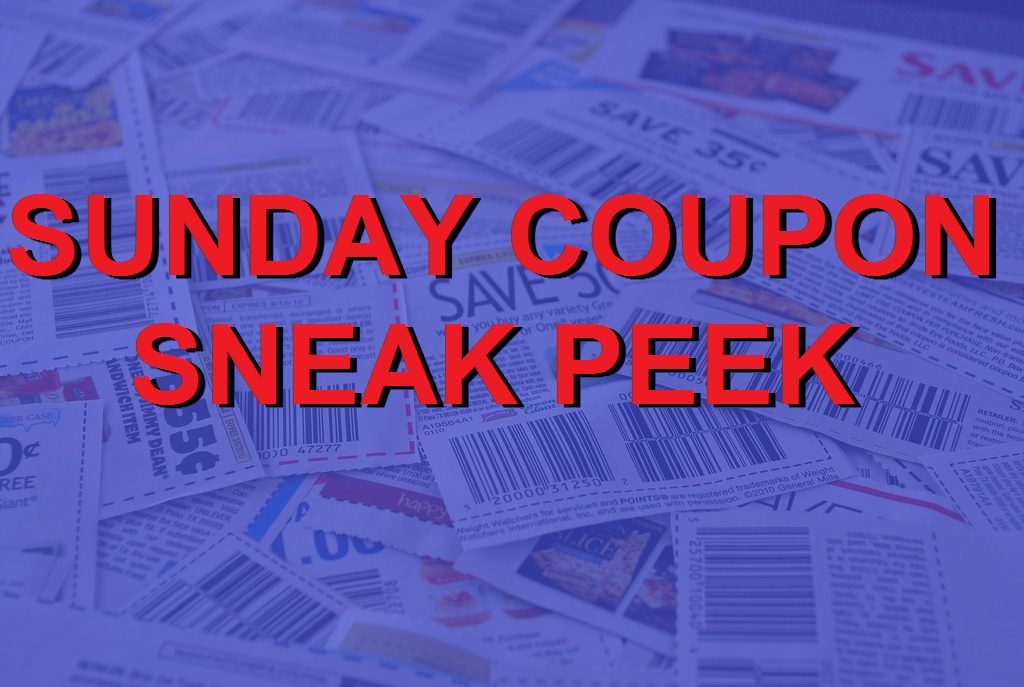 You should find up to four coupon inserts in your Sunday newspaper this weekend, two from RedPlum and one each from SmartSource and P&G. Here's a preview of the coupons to look out for.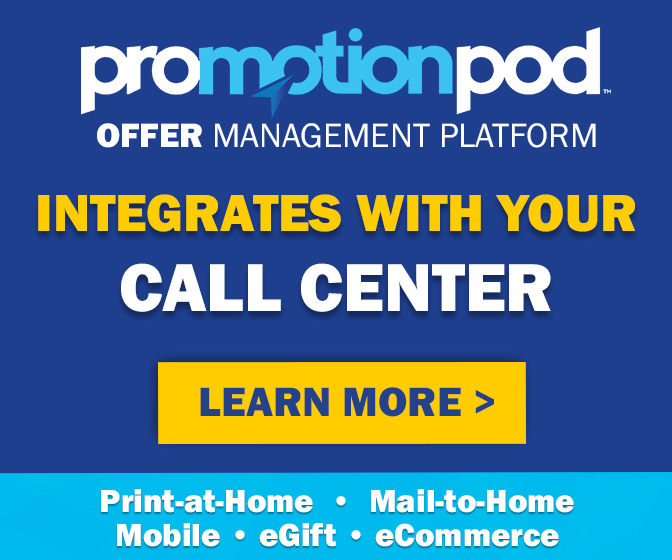 In the meantime, plan for the year and check out the exclusive, accurate and complete 2018 coupon insert schedule here. You can also search our coupon database for additional coupons.
And be sure to look at the latest cash-back offers from Ibotta or Checkout 51 for additional savings – or check out Fetch Rewards to see how you can turn your receipts into gift cards!
And now, as provided by CouponPreviews.info, here are the coupons to watch for this weekend:
SmartSource coupon insert – January 28, 2018
ACT $1/1 product ets (3/3)
ACT $2/1 product 33.8oz+ (3/3)
Ajax $.25/1 ultra dish liquid 28oz+ (2/10)
Allegra $4/1 allergy 24hr 24ct+ or d product (2/10)
Allegra $4/1 children's product (2/10)
Allegra $8/1 allergy 24hr 60ct or 70ct (2/3)
Auntie Anne's $1.25/1 pretzel dog item (3/25)
Ban $1/1 roll-on antiperspirant deodorant ets (3/3)
Ban $1/2 solid antiperspirant deodorant (3/3)
Banana Boat/Hawaiian Tropic $1/1 product excluding twin packs, travel, lip and stick (2/11)
Bausch+Lomb $4/1 preservision (3/31)
Bausch+Lomb $4/1 preservision areds 2 formula + multivitamin (3/31)
Bayer $1/1 aspirin 50ct+ (2/25)
Bayer $2/1 aspirin 200ct+ (2/11)
BIC $3/1 soleil, flex or hybrid 3 comfort disposable razor pack ets (2/10)
Blue Diamond $1/1 almonds 12oz+ bag (4/1)
Blue Diamond $2/2 almonds 5oz bags or 6oz cans (4/1)
C&H $1/1 product in a flip-top canister (3/31)
Cinnamon Toast Crunch $1/1 blasted shreds or peanut butter chocolate blasted shreds cereal (3/11)
Clairol $3/1 age defy, vidal sassoon or natural instincts crema keratina hair color ets (2/10)
Clairol $3/1 hair color excluding color crave, age defy, balsam, textures & tones and trial (2/10)
Cooked Perfect $1.50/2 meatballs (4/23)
Cooked Perfect $1/1 meatballs (4/23)
Coricidin HBP $2/1 16ct+ or 10oz+ liquid (2/11)
Cortizone 10 $1/1 product 1oz+ (3/31)
Cottonelle $.50/1 flushable cleansing cloths 42ct+ (3/10)
Cottonelle $.50/1 toilet paper 6ct+ (3/10)
Covergirl $1/1 product excluding 1-kit shadows, cheekers, accessories or trial (2/24)
Covergirl $3/2 products excluding 1-kit shadows, cheekers, accessories or trial (2/24)
Depend $3/1 package 8ct+ (2/24)
Downy $1/1 wrinkle releaser plus 16.9oz or 33.8oz (12/31)
Downy $2/1 wrinkle releaser plus 33.8oz+ (12/31)
Duracell $1/1 coppertop aa/aaa 8pk, c/d 4pk, 9v 2pk+ or 1 quantum aa/aaa 6pk, c/d/9v 3pk+ (2/24)
Ensure $3/1 multipack (3/25)
Go Organically $.50/1 fruit snacks 4oz bag (3/24)
Go Organically $1/1 fruit snacks 8ct box (3/24)
Gold Bond $1/1 product excluding 1oz (2/24)
Hills Bros $.75/1 coffee can (3/4)
Honey Maid $.75/2 grahams 12oz+ packages (3/10)
Hormel $.75/2 chili products (3/3)
Huggies $1/2 wipes packages 48ct+ (2/24)
Huggies $2/1 diapers 10ct+ (2/24)
Huggies $2/1 little snugglers, little movers or overnites diapers (2/24)
Icelandic Provisions $1/3 products dnd (3/31)
Icelandic Provisions $2/6 products dnd (3/31)
Icy Hot/Aspercreme/Capzasin/Sportscreme/Arthritis Hot/Flexall $1/1 product (2/28)
Kingsford $1/1 bbq entrée (3/11)
Kingsford $2/1 bbq ribs, steaks & shoulder (3/11)
Kleenex $.50/3 50ct+ boxes or 1 bundle pack ets (3/10)
Marie Callender's $.75/1 delights single serve frozen meals (3/25)
Mucinex $2/1 fast-max product (3/11)
Mucinex $2/1 product (3/11)
Poise $3/1 pads, liners or impressa bladder supports excluding 14-26ct liners (2/24)
Rachael Ray Nutrish $1.50/1 dog treats (2/28) Petsmart coupon
Rachael Ray Nutrish $2/1 dry cat food 3lb+ bag (2/28) Petsmart coupon
Rachael Ray Nutrish $3/1 dry dog food 3lb+ bag (2/28) Petsmart coupon
Rachael Ray Nutrish $3/1 wet dog food or cat food variety pack (2/28) Petsmart coupon
S&W $1/3 beans cans (3/31)
Scott $.50/1 bath tissue rolls 6ct+
Scott $.50/1 towels rolls 6ct+ (2/25)
Scott Naturals $.50/1 flushable cleansing cloths (2/25)
Serica $5/1 moisturizing scar formula or moisturizing stretch mark formula (6/1)
SheaMoisture $1/1 bar soap (3/31)
SheaMoisture $2/1 bath & body or facial item excluding bar soap, single use packets and trial (3/31)
SheaMoisture $2/1 hair care item excluding single use packets and trial (3/31)
Summer's Eve $1.50/2 external products (3/15)
Sweet Baby Ray's $1/1 barbecue sauce 28oz+ (2/28)
Sweet Baby Ray's $1/1 wing sauce/marinade 16oc (2/28)
Unisom $1/1 product (2/28)
Viva $.50/1 regular or vantage paper towels 6pk+ (3/11)
White Castle $.55/1 microwaveable sliders 4-6ct (3/19)
White Castle $1/1 microwaveable sliders 16ct+ (3/19)
Wonderful $.50/1 halos 2lbs+ (2/28)
Xyzal $2/1 allergy 24hr or children's product (2/24)
RedPlum coupon insert #1 – January 28, 2018
Aquafresh $.75/1 toothpaste 4.6oz+ (2/28)
Aquafresh $1/1 multiaction or extreme clean toothpaste 5.6oz+ (2/28)
AXE $1/1 deodorant stick or antiperspirant stick product excluding twin packs and trial (2/25)
AXE $3/2 body wash products excluding twin packs and trial (2/11)
AXE Buy 1 shampoo, get 1 free body spray 4oz ets up to $5.99 (2/11)
Best Foods $1/1 mayonnaise jar 30oz, squeeze 20oz, organic 15oz or vegan 24oz (2/25)
Caress $1/1 body wash 12oz+ or beauty bar 6pk+ product (2/11)
Country Crock $.75/1 salted or unsalted 16oz buttery sticks product (2/11)
Dove $1.50/1 advanced care antiperspirant deodorant or clinical protection antiperspirant deodorant excluding multipacks and trial (2/10)
Dove $1/1 beauty bar 4pk+ ets (2/11)
Dove $1/1 body wash 22oz+ or shower foam 13.5oz+ ets (2/11)
Dove $3/2 hair care products excluding dermacare scalp and trial (2/11)
Dove DermaCare $2/1 scalp product excluding nutritive solutions and trial (2/11)
Dove DermaSeries $1/1 product ets (2/25)
Dove Men+Care $1.50/2 bar 4pk or body wash products (2/10)
Dove Men+Care $1/1 antiperspirant deodorant product ets (2/10)
Dove Men+Care $1/1 bar 4pk+ or body wash product (2/10)
Dove Men+Care $1/1 hair care or styling product excluding derma shampoo and conditioner and trial (2/10)
Dove Men+Care $2/1 dermacare scalp shampoo or conditioner product ets (2/10)
Flonase $10/1 product 120ct+ (2/4)
Flonase $3/1 product 60ct+ (2/25)
Flonase $6/1 sensimist 60ct+ (2/4)
Lipton $.40/1 tea bags, k-cup, liquid or powdered iced tea mix product (2/25)
Lipton $.60/2 recipe secrets products (2/25)
Noxzema $1/1 product ets (2/11)
Noxzema $3/1 spa shave 4-blade disposable or replenish 4-blade value pack (2/15)
Seventh Generation $.50/1 dish soap or dishwasher detergent (3/29)
Seventh Generation $1/1 feminine care product (3/29)
Seventh Generation $1/1 laundry product (3/29)
Seventh Generation $2/1 diaper product (3/29)
Suave $.50/1 invisible solid stick 2.6oz or clinical protection 1.7oz deodorant product excluding twin packs, aerosols, roll-ons and 1.4oz sticks (2/10)
Suave $.75/1 body wash product (2/17)
Suave $.75/1 lotion ets (2/10)
Suave Professionals $1/1 gold or silver hair care product excluding 2oz and twin packs (2/11)
Suave Professionals $1/1 styling product excluding 2oz and twin packs (2/11)
Vaseline $2/1 lotion 20.3oz+ (2/25)
RedPlum coupon insert #2 – January 28, 2018
DiGiorno $2/2 10.6oz+ pizzas (2/28)
Eggland's Best $.50/1 eggs (4/28)
Eggland's Best $.75/1 cage free eggs (4/28)
Garnier Fructis $4/2 shampoo, conditioner, treatment or styling products excluding 2-3oz (2/10)
Garnier Nutrisse $2/1 product (2/24)
Garnier Nutrisse $4/2 products (2/24)
Garnier SkinActive $2/1 cleanser excluding masks and trial (2/24)
Garnier SkinActive $2/1 product excluding masks and trial (2/24)
Pepcid/Imodium/Lactaid $2/1 dietary supplement product ets (2/25)
Quilted Northern $1.25/1 double roll 12ct+ or mega roll 6ct+ (2/28)
Quilted Northern $1/1 double roll 6ct+ (2/28)
P&G coupon insert – January 28, 2018
Always $.50/1 pads 11ct+ excluding discreet (2/10)
Always $3/2 radiant or infinity pads 11ct+ excluding discreet (2/10)
Always Discreet $2/1 incontinence liner or pad (2/10)
Always Discreet $2/1 underwear (2/10)
Always Discreet $3/1 boutique underwear (2/10)
Bounty $.25/1 product (2/24)
Cascade $2/2 platinum or complete actionpacs dishwasher detergent 20ct or lower (2/10)
Charmin $.25/1 toilet paper product or freshmates excluding single roll (2/24)
Crest $1/1 mouthwash 473ml/16oz+ (2/10)
Crest $1/1 toothpaste or liquid gel 3oz+ or kids toothpaste 3oz+ excluding 4.6oz cavity, baking soda & tartar control/protection, doc mcstuffins, cars and princesses (2/10)
Crest $5/1 3d white glamorous white, 1 hr express, professional effects, flexfit, gentle routine, monthly whitening boost, vivid or whitestrips with light excluding noticeable white (2/10)
Febreze Buy 1 air and get 1 small spaces free up to $3.29 (2/10)
Febreze ONE Buy 1 sprayer mist, get 1 refill free up to $4.29 (2/10)
Gillette $1/1 antiperspirant/deodorant 1.6oz+ (2/10)
Gillette $2/1 razor excluding gillette5, gillette5 and disposables (2/24)
Gillette/Venus/Satin Care $1/1 shave gel 5.9oz+ excluding foamy (2/24)
Head & Shoudlers $4/2 products 380ml/12.8oz+ or clinical solutions (2/10)
Herbal Essences bio:renew $4/2 shampoo, conditioner or styling products excluding 100ml (2/10)
Metamucil $2/1 fiber supplement product (2/10)
Olay $1/1 bar 4ct+, body wash, in-shower body lotion or hand & body lotion (2/10)
Olay $1/1 facial cleanser (2/10)
Olay $2/1 eyes product (2/10)
Olay $2/1 regenerist, luminous or total effects moisturizer (2/10)
Olay $4/1 whips facial moisturizer (2/10)
Old Spice $1/1 2-in-1 or styling product (2/10)
Old Spice $1/1 product (2/10)
Oral-B $1/1 adult or kids manual toothbrush excluding healthy clean and cavity defense (2/10)
Pampers $.50/1 wipes 56ct+ (2/10)
Pampers $1.50/1 diapers or easy ups training underwear (2/10)
Pantene $1.50/1 styler or treatment product (2/10)
Pantene $1/1 expert or gold series product (2/10)
Pantene $4/2 foam conditioner or micellar products (2/10)
Pantene $5/3 products excluding shampoo and conditioner 6.7oz and 7.9oz (2/10)
Prilosec OTC $6/2 products 28ct+ (2/10)
Secret $1/1 freshies .5oz (2/10)
Secret $2/2 outlast, active, fresh or invisible sprays 2.6oz+ excluding freshies (2/10)
Sinex $1/1 product (2/10)
Tampax $3/2 pearl or radiant tampons 16ct+ (2/10)
Venus $3/1 razor excluding disposables (2/24)
Venus $5/1 refill pack 4ct (2/24)
Vicks $1/1 product excluding zzzquil, sinex and vaporub (2/10)
Vicks/Puffs Buy 2 vicks products, get 1 puffs tissue pack free excluding vicks inhalers up to $2 (2/10)
ZzzQuil $1/1 product (2/10)