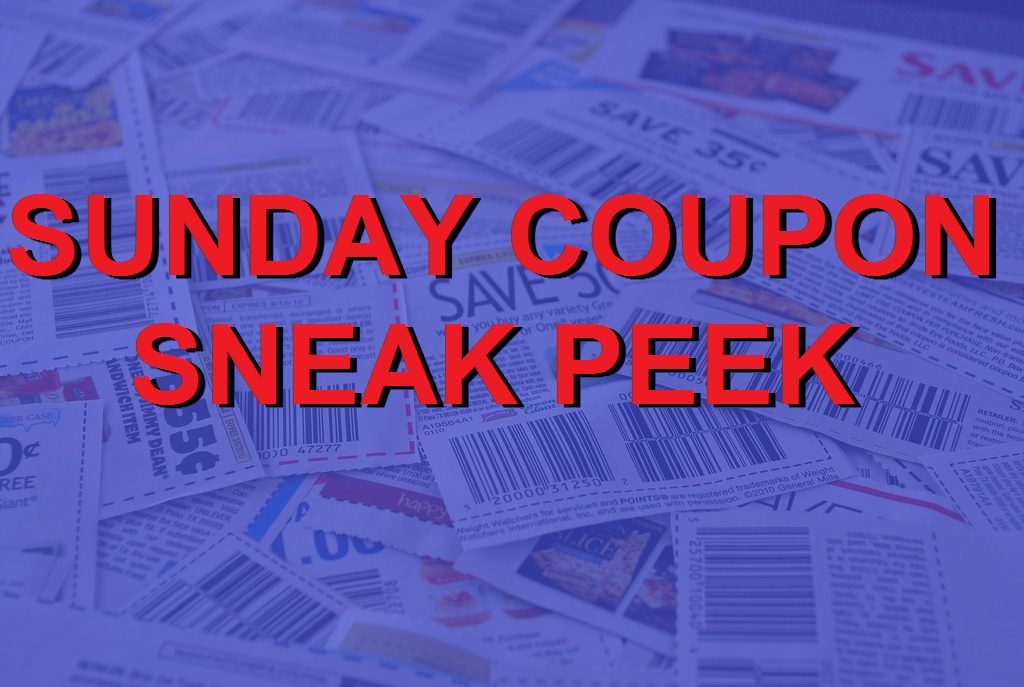 Happy New Year! As we get back into the swing of things, we begin 2019 with a look at what's traditionally one of the biggest Sundays for coupon inserts. You should find up to five inserts in this weekend's newspaper to start your year, three from SmartSource and two from RetailMeNot Everyday. Here's a preview of the coupons to look out for.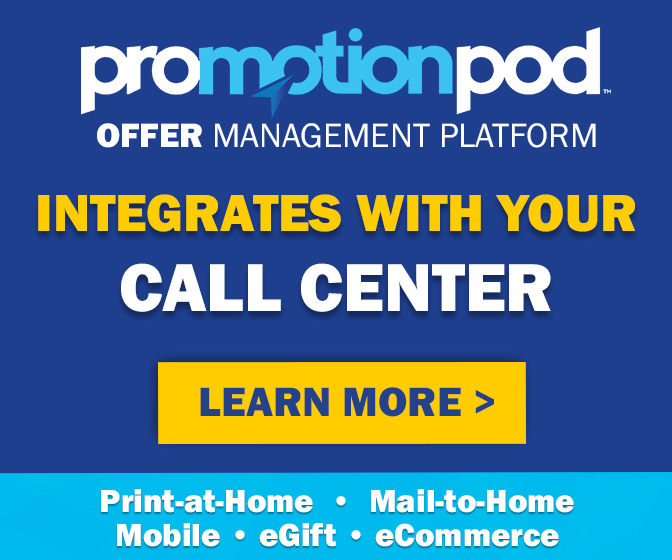 Don't forget to plan for the year and check out the exclusive, official and accurate 2019 coupon insert schedule here. You can also search our coupon database for additional coupons.
And be sure to look at the latest cash-back offers from Ibotta or Checkout 51 for additional savings – or check out Fetch Rewards to see how you can turn your receipts into gift cards!
And now, as provided by CouponPreviews.info, here are the coupons to watch for this weekend:
SmartSource coupon insert #1 – January 6, 2019
Almay $1/1 lip product or makeup removers (2/3)
Almay $2/1 eye product (2/3)
Almay $3/1 face product (2/3)
AmLactin $3/1 product excluding trial size and repair cream (2/8)
AmLactin $7/2 products excluding trial and foot repair cream (1/13)
Chobani $1/2 yogurt muli-packs, tubes, 32oz tubs and savor topper (2/2)
Chobani $1/5 single serve dairy and non dairy products (2/2)
Efferdent $2/1 78ct + (2/2)
Ensure $3/1 multipack (3/3)
Florastor $2/1 product (1/31)
Florastor $4/1 regular 50ct, pre, or plus (1/31)
Java House B1G1 free cold brew liquid pods 6ct or 12ct up to $8.99/$14.99 (3/31)
Juicy Juice $.75/1 product excluding 4pk juice boxes (2/25)
Juicy Juice $1/1 splashers organic product (2/25)
Lysol $.50/1 all purpose cleaner or bathroom cleaner (2/25)
Lysol $.50/1 disinfecting wipes 35ct+ (2/25)
Lysol $.50/1 toilet bowl cleaner 24floz+ (2/25)
Lysol $1/1 disinfectant spray or max cover mist 12.5oz+ (2/25)
Lysol $1/1 laundry sanitizer 41oz+ (2/25)
Mitchum $1/1 antiperspirant & deodorant excluding trial and twin packs (2/2)
Revlon $1/1 nail color (2/4)
Revlon $2/1 brow product (2/4)
Revlon $2/1 lip product excluding kiss balm (2/4)
Revlon $2/1 shadow, mascara, eye shadow primer, or eyeliner (2/4)
Revlon $3/1 face makeup excluding foundation (2/4)
Revlon $3/1 foundation (2/4)
Splenda $2/1 naturals stevia product (3/31)
Splenda $2/2 products excluding 50ct packets (3/31)
Splenda Zero $1.50/1 liquid sweetener product (3/31)
SmartSource coupon insert #2 – January 6, 2019
Aquaphor $1/1 lip product or body product 1.7oz+ (1/19)
Aquaphor $2/1 body product 3oz+ or baby product ets (1/19)
Aquaphor $2/1 ointment body spray 3.7oz (1/19)
Atkins $1/1 bar, shake, or treat multipack (3/31)
Bausch+Lomb $4/1 soothe product (3/9)
Bausch+Lomb $5/1 ocuvite product (3/5)
Biotrue $3/1 multipurpose solution 10oz (1/20)
Biotrue $6/1 multi-purpose solution 10oz twin pack (1/20)
Blue $1/1 dog or cat treats (2/24)
Blue $1/2 dog or cat wet food cans (2/24)
Blue $2/1 dental bones for dogs (2/24)
Blue $5/1 dog or cat dry food 5lb+ (2/24)
Carefree $1/1 product excluding 18, 20, and 22ct liners (2/2)
Cetaphil $1.50/1 product excluding trial, single bars, and baby (3/30)
Cetaphil $2/1 cream, lotion, or moisturizer excluding trial, single bars, and baby (3/30)
Cetaphil $2/1 facial cleanser excluding trial, single bars, and baby (3/30)
Cetaphil $2/1 ultra gentle bodywash ets (3/30)
Del Monte $.75/1 fruit & oats, fruit & chia, or fruit refreshers 2pk (2/6)
Del Monte $1/2 fruit cups 4pk (2/6)
Eggland's Best $.50/1 eggs (4/6)
Eggland's Best $.75/1 cage free eggs (4/6)
Eggland's Best $.75/1 organic eggs (4/6)
Eucerin $1/1 body lotion product 2-6.8oz or baby product ets (1/19)
Eucerin $2/1 body product 8oz+ or baby product ets (1/19)
Eucerin $3/1 original healing soothing repair crème 16oz or advanced repair creme 16oz (1/19)
Golden Grain $.55/2 pasta (2/20)
Hydroxycut $5/1 product $17.88+ excluding lean protein shakes, lean protein bars, and drops (3/6)
Ken's $1.50/2 dressings 16oz+ (1/31)
Ken's $1/1 simply vinaigrette (1/31)
Mucinex $2/1 fast max (2/17)
Mucinex $2/1 product (2/17)
Mucinex $2/1 sinus max (2/17)
Nabisco $1/1 multipack 7oz+ (2/16)
Nivea $1.50/1 body lotion, in-shower body lotion, or creme product ets (1/19)
Nivea $1/1 body wash or men body wash (1/19)
Nivea $2/2 lip care products (1/19)
Nivea $3/2 body wash or men body wash 16.9floz (1/19)
Nivea $4/2 body lotion, in-shower body lotion, or creme product ets (1/19)
Olly $.50/1 single bar (4/30)
Olly $1.50/1 4pk box (4/30)
Olly $3/1 vitamin (4/30)
Olly $4/1 plant protein excluding single serves (4/30)
Playtex $1/1 sport or simply gentle glide tampons excluding 3, 4, and 8ct (2/2)
Ragu $.75/1 simply pasta sauce 24oz (2/3)
Ragu $1/2 sauces 16oz+ (2/3)
Renew Life $3/1 30ct+ probiotic (3/3)
Renu $3/1 12oz+ (1/20)
Renu $6/1 twin pack (1/20)
SkinnyPop $1/1 ready to eat popcorn (3/31)
Stagg $.55/1 chili product (3/4)
Stayfree $1/1 product excluding 10ct (2/2)
Welch's $.50/1 fruit rolls or fruit 'n yogurt snacks 6ct+ (2/16)
Welch's $1/2 fruit snacks 8oz+ bag or 8ct+ box (2/16)
SmartSource coupon insert #3 – January 6, 2019
Afrin $1/1 product (1/29)
Afrin $2/1 product (1/20)
Air Wick $1.25/1 scented oil twin or triple refill (2/3)
Air Wick $1.50/1 essential mist refill (2/3)
Air Wick $2/1 freshmatic ultra automatic spray refill (2/3)
Air Wick $3/1 freshmatic ultra starter kit (2/3)
Air Wick Free scented oil warmer up to $1.50 (1/20)
Aleve $4/1 regular or back & muscle pain 80ct+ excluding d (1/13)
Aleve PM $3/1 20ct+ (1/13)
Alka Seltzer Plus $1/1 product (1/18)
Alka-Seltzer Plus $2/1 powermax gels product (1/18)
Alka-Seltzer Plus $3/1 12 hour cough & mucus dm product (1/18)
Annie's $.50/2 homegrown products excluding dressings, marinades, and condiments (3/2)
Bayer $1/1 aspirin 50ct+ (1/25)
Bayer $2/1 aspirin 200ct+ (1/20)
Betty Crocker $.50/2 fruit snacks (3/2)
BIC $1/1 stationery product (1/20)
BIC $2/1 single blade, twin blade, comfort 3, or 3 razor pack ets (1/20)
BIC $3/1 soleil, flex, or comfort 3 hybrid disposables razor pack ets (1/20)
Boost $5/2 drink multipacks (1/20)
Citracal $4/1 product 70ct+ (1/19)
Clairol $2/1 hair color excluding color crave, temporary root touch-up concealing powder, age defy, balsam, and textures & tones (1/26)
Clairol $3/1 age defy, vidal sassoon, or natural instincts crema keratina hair color (1/26)
Clairol $5/2 hair color boxes excluding color crave, temporary root touch-up concealing powder, age defy, balsam, and textures & tones (1/26)
Claritin $3/1 30ct+ (2/3)
Claritin $9/1 60ct+ (1/13)
Clorox/Pine-Sol/Liquid-Plumr $1/2 clorox clean-up cleaner + bleach, bleach 55oz+, disinfecting wipes 24ct+, disinfecting bathroom cleaner spray, bleach foamer spray, cleach gel cleaner spray, automatic toilet bowl cleaner, manual toilet bowl cleaner, toilet wand, or scentiva or liquid-plumr or pine-sol (2/6)
Colgate $1/1 360 or floss-tip manual toothbrush excluding plus, triple action, extra clean, and classic clean (1/19)
Colgate $1/1 mouthwash or mouth rinse 200ml+ (1/19)
Colgate $1/1 total, optic white, enamel health, or sensitive 3oz+ (1/19)
Coricidin HBP $2/1 product (1/25)
Cottonelle $.50/1 flushable wipes 42ct+ (2/3)
Cottonelle $.50/1 toilet paper 6pk+ (2/3)
Covergirl $2/1 eye product excluding 1-kit eye shadows, accessories, and trial (2/2)
Covergirl $2/1 face product excluding cheekers, accessories, and trial (2/2)
Covergirl $2/1 lip product excluding accessories and trial (2/2)
Delsym $3/1 12 hour adult product (2/17)
Delsym $3/1 children's product (2/17)
Delsym $3/1 cough+adult product (2/17)
Depend $3/1 product 8ct+ (1/26)
Dole $1/2 fruit bowls (3/23)
Dr. Scholl's $2/1 stylish step insoles $7.95+ or duragel callus, corn, or bunion (1/20)
Dr. Scholl's $5/1 athletic series insoles $8.95+ (1/20)
Dr. Scholl's $5/1 comfort & energy or pain relief insoles $8.95+ (1/20)
Fiber One $.50/2 bars (3/2)
Finish $1/1 jet dry (2/7)
Finish $2/1 max in q (2/7)
Finish $2/1 quantum (2/7)
Flintstones/One A Day Kids $4/1 multivitamin product (1/19)
Frigo $.55/1 cheese heads string cheese (2/15)
General Mills $.50/2 3.7oz+ chex mix, chex mix muddy buddies, chex mix popped, bugles, or gardetto's (3/2)
General Mills $2/4 cheerios, cinnamon toast crunch, lucky charms, reese's puffs, chex, blasted shreds, cocoa puffs, trix, cookie crips, golden grahams, kix, fiber one, Wheaties, raisin nut bran, total, basic 4, oatmeal crisp, nature valley cereal, or nature valley granola pouches (2/16)
Gold Bond $1.50/1 lotion 13oz+ (2/9)
Gold Bond Ultimate $1.50/1 overnight, eczema, psoriasis, diabetics', rough & bumpy, neck & chest, dark spot minimizing, 13oz strength & resilience, or men's 5 in 1 face excluding hand creams and 1oz (2/9)
Gold Bond Ultimate $1/1 cream or lotion 2.4-8.1oz or cracked skin excluding men's face lotion (2/9)
Huggies $1/2 wipes 48ct+ (2/2)
Huggies $2/1 diapers 10ct+ (2/2)
Kleenex $.50/3 facial tissue boxes/packs 30ct+ or 1 wet wipes 20ct+ (2/3)
Lance $1/2 cracker varieties 10-35oz dnd (3/31)
MiraLAX $5/1 product 20 dose+ (1/13)
Nature Valley $.50/2 5ct+ granola bars, biscuits, granola cups, layered granola bars, soft-baked filled squares, or peanut or almond butter granola bites pouch (3/2)
One A Day $4/1 50+ multivitamin (1/19)
One A Day $4/1 multivitamin excluding 60ct (1/19)
One A Day $4/1 nature's medley multivitamin (1/19)
Phillips' $1/1 milk of magnesia product (2/3)
Phillips' $8/1 colon health product (1/13)
Poise $3/1 pads, liners, or impressa bladder supports excluding 14-26ct liners and 10ct pads (1/26)
Pom $.50/1 beverage dnd (2/18)
Pom $1/1 juice 24oz+ dnd (2/18)
Protein One $.50/1 90 calorie bars (3/2)
Pull-Ups $2/1 training pants 7ct+ (2/2)
Scott $.50/1 bath tissue 4pk+ (2/3)
Scott $.50/1 towels 6pk+ (2/3)
TruBiotics $8/1 daily probiotic product (1/13)
U By Kotex $3/2 liners excluding 14-22ct (2/9)
U By Kotex $3/2 pads ets (2/9)
U By Kotex $3/2 tampons ets (2/9)
Viva $.50/1 paper towels 6pk+ (2/3)
Viva $.50/1 pop-ups (2/3)
Wonderful Pistachios $.50/1 product 4.5-8oz (3/6)
Wonderful Pistachios $1/1 product 16oz+ (3/6)
Yoplait $.40/1 yq cup (3/2)
Yoplait $.50/5 yogurt (3/2)
Yoplait $.75/2 go-gurt 8ct (3/2)
Zegerid OTC $8/1 product 42ct (2/3)
RetailMeNot Everyday coupon insert #1 – January 6, 2019
Advil $1/1 20ct+ (1/26)
Advil $3/1 children's (1/13)
Advil $3/1 multi-symptom cold & flu (1/13)
Advil PM $1/1 20ct+ (1/24)
Best Foods $1/1 real ketchup 14oz+ product (1/27)
Best Foods $1/1 real mayonnaise jar 24oz+, squeeze 11.5oz+, or organic 15oz (1/26)
Brummel & Brown $.50/1 product (2/4)
Caltrate $4/1 calcium & vitamin d3 supplement (1/14)
Centrum $4/1 50+ multigummies 60ct+ (1/20)
Centrum $4/1 multigummies 60ct+ (1/20)
Centrum $4/1 regular 60ct+ or silver multivitamin probiotics 30ct (1/20)
Dimetapp $3/1 product (1/13)
Dove $3/2 hair care products ets (1/20)
Dove DermaCare $2/1 product ets (1/20)
Dove Men+Care $2/1 hair care product ets (1/19)
Dove/Dove Men+Care/Degree/AXE $4/2 dry spray antiperspirant products ets (1/19)
Emergen-C $1/1 8ct+ (3/31)
Equal $1.50/1 product (3/3)
I Can't Believe It's Not Butter $.50/1 product (2/4)
Knorr $.50/2 sides products (1/20)
Nexium 24HR $2/1 product (2/5)
Nexium 24HR $3/1 28ct product (1/20)
Nexium 24HR $5/1 42ct product (1/20)
Preparaton H $1/1 product (1/26)
Robitussin $1/1 honey (1/13)
Robitussin $3/1 adult (1/13)
Robitussin $3/1 children's (1/13)
Simple/St. Ives/POND'S/Noxzema $3/2 face care products ets (1/20)
Suave $1/1 styling product excluding trial and twin packs (1/20)
Suave Professionals $1/1 wash and care product excluding trial and twin packs (1/20)
ThermaCare $3/1 product excluding heatwraps 1ct (1/20)
TRESemme $3/1 compressed micro mist hair spray product ets (1/20)
TRESemme $5/2 pro collection shampoo or conditioner 22oz (1/20)
Vaseline $2/1 hand and body lotion 6.8oz+ product (1/26)
RetailMeNot Everyday coupon insert #2 – January 6, 2019
Alli $10/1 120ct product (1/20
Alli $5/1 60ct product (1/20)
Angel Soft $.50/1 bath tissue 4 double roll or larger (2/6)
Angel Soft $1/1 bath tissue 12 roll or larger or 6 mega or larger (2/6)
CeraVe $3/1 healing ointment product excluding .35oz size (2/3)
CeraVe $3/1 product excluding cleanser bar, travel size, and .35oz healing ointment (2/3)
CeraVe $3/1 skin renewing product (2/3)
CeraVe $4/1 baby product (2/3)
Garnier $2/1 nutrisse or olia haircolor (2/2)
Garnier Fructis $3/2 shampoo, conditioner, treatment, or styling product ets (1/19)
Garnier SkinActive $2/1 cleanser product excluding trial and masks (2/2)
Garnier SkinActive $3/1 moisturizer product excluding trial and masks (2/2)
Garnier Whole Blends $3/2 shampoo, conditioner, or treatment excluding 3oz trial and .68oz care creams mask (1/19)
L'Oreal $1.50/1 elvive haircare or advanced hairstyle product ets (1/19)
L'Oreal $1/1 cleanser, pure-sugar scrub or pure-clay mask ets (2/2)
L'Oreal $1/1 eyeliner, eye shadow or eyebrow product (2/2)
L'Oreal $1/1 magic root cover up or root rescue product (2/2)
L'Oreal $2.50/1 mascara product (2/2)
L'Oreal $2/1 skincare product excluding cleansers and trial (2/2)
L'Oreal $2/1 superior preference or excellence haircolor product (2/2)
L'Oreal $3/1 11oz standard size elnett hairspray (2/2)
L'Oreal $4/2 elvive haircare or advanced hairstyle products ets (1/19)
L'Oreal $5/2 superior preference or excellence haircolor products (2/2)
Maybelline New York $1/1 eyeshadow, eyeliner, or brow product (2/2)
Maybelline New York $2/1 concealer product (2/2)
Maybelline New York $2/1 mascara product excluding mini and trial (2/2)
Quilted Northern $.50/1 bath tissue 6 double roll or larger (2/6)
Sparkle $1.25/1 paper towels 6 roll or larger (2/6)