Kohl's coupon policy may be confusing, unclear and frustrating. But it's not illegal, according to a new court ruling in the retailer's favor.
An Ohio woman who waged a five-year legal battle against Kohl's over the way it applies coupons and Kohl's Cash has suffered another setback, after the state appeals court upheld a lower court decision siding with Kohl's.
The three-judge panel last week dismissed Laura Henry's claim that Kohl's practice of applying Kohl's Cash certificates prior to percent-off coupons – and not disclosing this adequately in its advertisements – violated the state's Consumer Sales Protection Act. The appeals court agreed with a county court's finding last fall that Kohl's did not violate consumer laws and is essentially free to apply its discounts in whatever order it would like.
Henry sued back in 2013, after she visited her local Kohl's store in Mentor, Ohio and spent about $375. She earned $10 in Kohl's Cash for every $50 she spent, for a total of $70 in Kohl's Cash that could be used for a $70 discount on a later purchase.
So she returned to Kohl's a couple of weeks later with her $70 in Kohl's Cash, a 20% coupon – and a plan. She selected $80 worth of merchandise, planning to use her 20% coupon to reduce the price to $64. Then she'd hand over her $70 in Kohl's Cash and get everything for free. Instead, she was surprised when Kohl's first took her Kohl's Cash, reducing her total to $10, then took 20% off that amount, after which she owed the store $8.
Frequent Kohl's shoppers know that's how it works at Kohl's – first they take your Kohl's Cash, then they apply your percent-off coupon. It's disappointing, maybe even unfair, when you could save more if the discounts were applied the other way around. There's nothing you can do about it, though, because the policy is spelled out right on the Kohl's Cash certificates, which state that "Kohl's Cash coupons and other dollar-off discounts will be applied prior to percent-off total purchase discounts".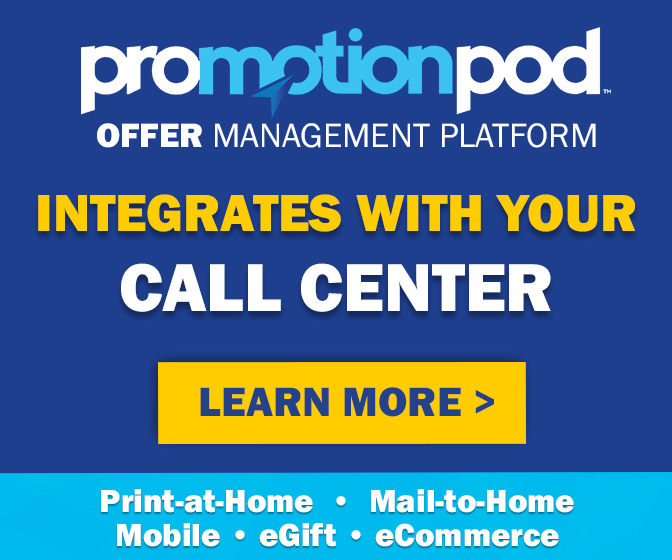 But Henry argued that you shouldn't have to wait to learn this until you actually have the Kohl's Cash certificates in hand – Kohl's should have made this policy clearer in its Kohl's Cash advertisements and on its percent-off coupons, so shoppers could make a more informed decision about whether they wanted to buy anything and earn Kohl's Cash in the first place. By failing to adequately disclose its policy up front, Henry's lawsuit argued, Kohl's was deceiving consumers in violation of state law.
It took more than five years for the local court to rule in Kohl's favor. Henry appealed the decision – and the appeals court reached the same conclusion.
Henry was correct that "Kohl's did not disclose this order of application in the Kohl's Cash advertisement," the court found. But Henry had no "reasonable belief that Kohl's Cash would not be applied first". In other words, the lack of prior disclosure on Kohl's part did not constitute deceit – Henry simply assumed she could use her Kohl's Cash first because that's how she would have liked to do it, not because anything about Kohl's advertisements incorrectly implied that she could.
"The order of application did not restrict Ms. Henry's ability to purchase Kohl's merchandise and earn $10 Kohl's Cash coupons for every $50 spent," the court found. Nor did it "restrict Ms. Henry's ability to redeem her Kohl's Cash coupon". The judges acknowledged that her total purchase price would have been less if Kohl's had applied the percent-off coupon first. But "this is a result of the order of application's effect on the percent-off coupon rather than any effect on the Kohl's Cash coupon," the court explained. The total amount saved will differ based on when the percent-off coupon is applied, but "a Kohl's Cash coupon will always reduce the purchase price by the total dollar amount listed on the particular Kohl's Cash coupon".
And since Henry's argument was narrowly focused on how the Kohl's Cash was advertised and applied, the appeals court found her case "without merit". If she had sued because of the way Kohl's percent-off coupons were advertised and applied – who knows how things might have turned out?
This isn't the last we've heard of this issue, though, because a lawsuit filed by a couple of Kohl's customers in California is still making its way through the system. Their argument focuses on both types of Kohl's discounts, as they accuse the retailer of operating "a scheme whereby they make it appear that Kohl's Cash and percent-off discounts have greater value than they actually do."
That case was filed nearly two years ago. So if Henry's long saga that began in 2013 is any indication, it could be a while before the California case reaches a conclusion. The wheels of justice turn slowly – so if you don't like the way Kohl's applies its coupons, you're better off following their rules for now, in the hopes that someday a court will force them to change their rules in the future.