As we approach the end of the year, there will be a lot of news stories out there about the prominent people we lost in 2019. So in that spirit, we wouldn't want to let the year end without remembering this year's passing of two coupon pioneers who helped create coupons as we know them today.
Earlier this month, 94-year-old retired IBM engineer George Laurer (pictured above, at left) died at his home in Wendell, North Carolina. If it weren't for Laurer, cashiers would have to manually key in the value of your coupons one by one – not to mention keying in the price of each individual item you buy – because Laurer is given credit for designing the modern universal product code, otherwise known as the UPC bar code.
Laurer didn't invent the concept. Bar codes were created in the 1950's, but they didn't come into common usage until Laurer perfected the idea. He changed the original circular "bullseye" pattern, which took up too much space and could easily become smudged and unreadable, and turned it into the more reliable and more easily readable rectangle that we know today.
Laurer's boss "wanted me to write something up that said the [bullseye] proposal was the greatest thing since sex, but my nature and my training would not allow me to support something I didn't believe in," Laurer is quoted as saying in an official IBM history of the bar code. "I simply went against my manager's instruction and set out to design a better system."
His system was famously first put to use in 1974, when a pack of gum marked with a UPC bar code was scanned at a Marsh grocery store in Ohio. Developers quickly realized they could apply UPCs to coupons as well, by coding them to deduct, instead of add, a set value from a transaction if the coupon's bar code could be matched with a product's bar code. Procter & Gamble tested the first bar-coded coupons in 1973, using the old bullseye pattern before they, too, adopted Laurer's rectangular design.
But there were still challenges. In those days, many coupons that weren't printed by the manufacturer were printed in newspapers. And it could be difficult to print reliably scannable bar codes on lower-quality newsprint. If only someone would invent a glossy insert dedicated to coupons, that could be placed inside newspapers so the coupons wouldn't have to be printed in the pages of the newspaper itself.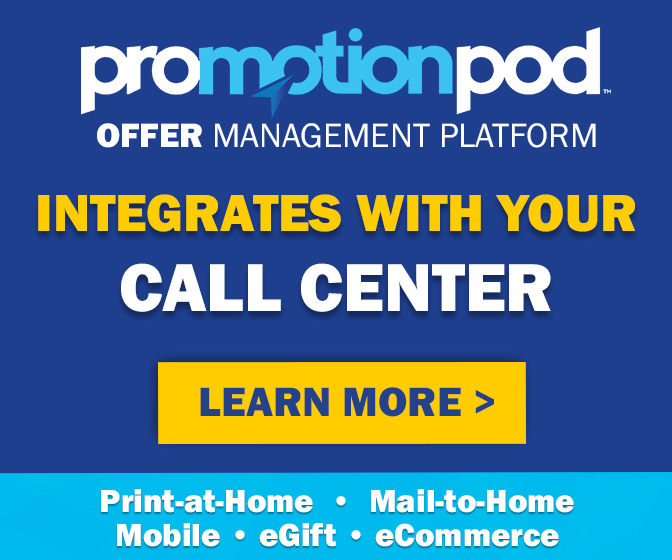 Enter George Valassis (pictured above, at right). The businessman, who founded the company that bears his name, also passed away earlier this year. He died in Jupiter, Florida back in June, at the age of 89.
Valassis founded his company in suburban Detroit in 1970, initially serving as a sales agent for printing companies. Soon, though, his company purchased its own printing press, and used it to print and distribute the very first newspaper insert dedicated solely to coupons.
Free-standing inserts, as they're known in the industry, first began appearing inside newspapers in the late 1960's. But they were mostly just ads and store circulars. Coupons were still typically printed in the pages of newspapers or magazines, printed on product packaging itself, or distributed directly by manufacturers. Valassis decided to combine coupons and circulars, offering manufacturers guaranteed national distribution for their offers, every Sunday, on doorsteps and newsstands across the country.
The idea took off and continues to this day. Competitors have come and gone over the years, but Valassis' inserts have been a mainstay – first branded as Valassis, then renamed RedPlum in 2008, and rebranded again as RetailMeNot Everyday a decade later. Having earned the title "The King of Coupons," George Valassis sold his company back in 1986. It's changed hands several times since then, but retains its founder's name.
And all these years later, his legacy lives on. During his hospitalization before his passing, his wife Sandra told Crain's Detroit Business that several nurses stopped by his room to thank him for all of the success they'd had with couponing. Valassis had left the business long before "extreme couponing" became a thing, but "he would laugh" any time he was recognized, Sandra Valassis said. "He would get a real kick out of it."
These days, printed coupon inserts – and, indeed, newspapers themselves – are experiencing a long, slow decline. And you can redeem digital coupons without having to scan any bar codes at all. So Laurer and Valassis' groundbreaking inventions may someday be eclipsed by more modern methods. But there would be no improving on their ideas had they not come up with their ideas in the first place. So there's no denying their long-lasting impact on the industry.
As we close out the year, then, take a moment to think back to the early 1970's – and consider how different things would be today, had two visionaries not followed their dreams and changed the couponing world forever.