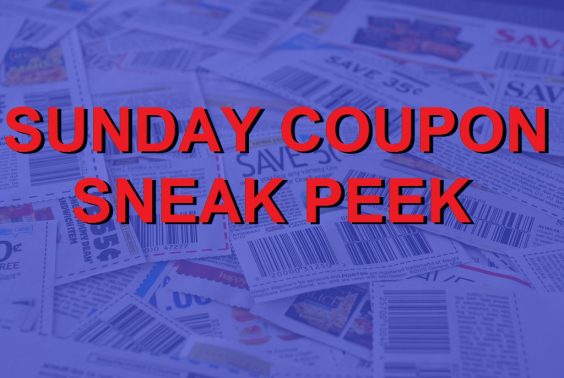 You should find two coupon inserts in your Sunday newspaper this weekend, one each from SmartSource and RetailMeNot Everyday. Here's a preview of the coupons to look out for.
In the meantime, plan for your year and check out the exclusive, official and accurate 2020 coupon insert schedule here. You can also search our coupon database for additional coupons.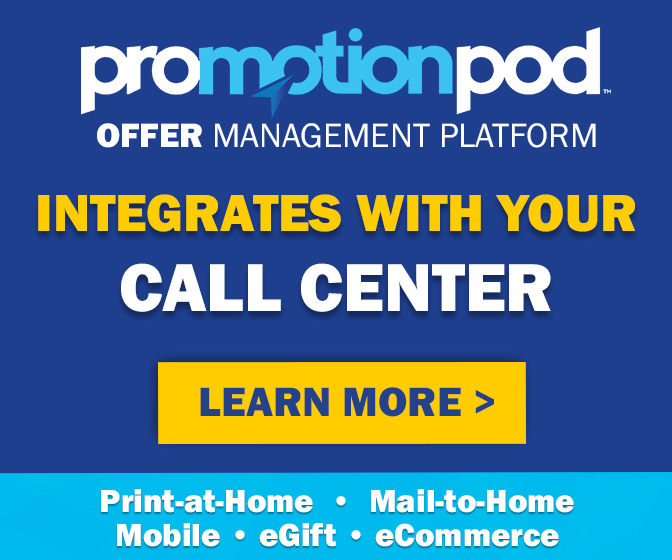 And be sure to look at the latest cash-back offers from Ibotta or Checkout 51 for additional savings – or check out Fetch Rewards to see how you can turn your receipts into gift cards!
And now, as provided by Sunday-Coupons.net, here are the coupons to watch for this weekend:
SmartSource coupon insert – March 15, 2020
Afrin Product $1.50/1 (4/12)
Alka-Seltzer Plus PowerMax Gels Product 10ct or larger $2/1 (4/12)
Alka-Seltzer Plus Product 10ct or larger $1/1 (4/12)
Boston Market Restaurant Various Coupons Various (4/25)
Cadbury or Reese's Eggs Multipacks 4.8oz or larger $1/3 (3/30)
Claritin Non-Drowsy or Claritin Children's 24ct or larger (exc. Claritin-D) $4/1 (4/12)
Claritin Non-Drowsy or Claritin Children's 60ct or larger (exc. Claritin-D) $10/1 (3/22)
Claritin-D Non-Drowsy 15ct or larger $8/1 (3/22)
Claritin-D Non-Drowsy 15ct or larger $4/1 (4/12)
Clorox Scentiva Products (exc. Disinfecting Wet Mopping Cloths, Wipes 13ct and Dishwashing Liquid) $1/2 (4/26)
Clorox Scentiva Disinfecting Wet Mopping Cloths $1/1 (4/26)
Colgate 360 Twin Pack or Multi-Pack Only Manual Toothbrushes (exc. Free Product Packs) $2/1 (3/28)
Colgate Mouthwash or Mouth Rinse 400ml or larger $2/1 (3/28)
Colgate Toothpaste 3oz or larger (exc. 2.8oz, 2.8oz Bonus and ETS) .50/1 (3/28)
Colgate Total Advanced, Optic White Advanced or Renewal, Zero, Enamel Health, Sensitive or with Charcoal or Hemp Seed Oil Toothpaste 3oz or larger $2/1 (3/28)
Easter Reese's, Hershey's Kisses, Hershey's Miniatures, Hershey's Eggs, Cadbury, Kit Kat, Whoppers or Jolly Rancher Bags 7oz or larger $2/3 (3/30)
Edge Skintimate, Schick Hydro or Schick Xtreme Gel, Foam or Cream (exc. 2oz and 2.75oz) $1/1 (4/4)
Fiber One or Protein One Snack Product Boxes .50/2 (5/9)
General Mills Cereal Boxes $2/4 (4/25)
Imodium or Lactaid Supplement Product ETS $2/1 (4/12)
Irish Spring Body Wash (excluding Body Wash trial size 2.5oz) .75/1 (3/29)
Ken's Dressings 16oz or larger $1/2 (4/30)
Ken's Simply Vinaigrette $1/1 (4/30)
Mag-Ox 400 Product $3/1
Milani Eye Products $3/1 (3/31)
Milani Products $2/1 (3/31)
Pepcid Product 25ct or lager $1/1 (4/12)
Phillips' Colon Health Product $8/1 (3/22)
Phillips' Laxative or Fiber Good Gummies Product $1/1 (4/12)
Schick Product $4/1 (4/4)
Skintimate or Schick Disposable Razor Pack $4/1 (4/4)
SlimFast Diabetic Weight Loss Product $2/1
SlimFast Diabetic Weight Loss Product $2/1
Speed Stick Lady Antiperspirant/Deodorant 2.3oz or larger (excluding 1.7oz, 1.4oz & 0.5oz trial size) .50/1 (4/4)
Speed Stick Men's Antiperspirant/Deodorant 2.7oz or larger (exc. 2oz, 1.8oz, 1.7oz & 0.5oz trial size) .50/1 (4/4)
SuperPretzel Soft Pretzel Product $2/2 (6/17)
TheraTears Product $3/1
U by Kotex Pads or Liners Package (exc. Liners 14ct – 22ct or Pads and Liners trial size/travel packs) $1/1 (4/18)
U by Kotex Tampons Package ETS $1/1 (4/18)
RetailMeNot Everyday coupon insert – March 15, 2020
All Liquid 88oz or higher ETS $2/1 (4/12)
All Product ETS $1/1 (4/12)
AXE Product – Buy one Get one Free Up to 4.99 (exc. Hair Styling Products, Twin Packs and ETS) B1G1 (3/29)
Burger King Restaurant Various Coupons Various (5/17)
Caress Body Wash Product 18oz or larger (exc. Pumps 25.4oz) or Beauty Bar 6pk or larger and ETS) $1/1 (3/29)
Cesar Minis Trays – Buy Three Get Three Free Up to $3.27 B3G3 (5/10)
Dove Shower Foam Product 13.5oz ETS $1/1 (3/29)
Dove Men+Care Hair Care Products ETS $4/2 (3/29)
Dove Men+Care Deodorant or Antiperspirant ETS $1.50/1 (3/29)
Dove Men+Care Body Wash or Bar Soap 4ct or larger ETS $1/1 (3/29)
Dove Hair Care Products ETS $2/2 (3/29)
Dove Even Tone, Advanced Care or 0% Aluminum Deodorant Product ETS $1.25/1 (3/29)
Dove Clinical Deodorant Product ETS $1.50/1 (3/29)
Dove Body Wash 22oz or larger or Polish Product ETS $1/1 (3/29)
Dove Beauty Bar Product 4ct or larger ETS $1/1 (3/29)
Dove Foaming Hand Wash Product 13.5oz ETS .75/1 (3/29)
Flonase Product 120ct or larger $10/1 (3/22)
Flonase Product 60ct $5/1 (3/29)
Garnier Fructis Treat Shampoo or Conditioner 11.8oz or 1 Minute Hair Mask 400ml (exc. 1 Minute Hair Mask 100ml) – Buy One Get One Free Up to $7.99 B1G1 (3/28)
Golden or Silver Blossom Honey $1/1 (12/31)
Knorr Ready to Heat Products $1/2 (3/29)
L'Oreal Paris Root Precision or Magic Root Cover Up Product $2/1 (3/28)
L'Oreal Paris Superior Preference, Excellence or Feria Haircolor Product $2/1 (3/28)
L'Oreal Paris Superior Preference, Excellence or Feria Haircolor Products $5/2 (3/28)
Mars Wrigley Confectionery Chocolate Items 4.5oz to 46.2oz $1/2 (4/12)
Mars Wrigley Confectionery Starburst Jellybeans Bags 9oz to 39oz $1/2 (4/12)
Maybelline New York Face Product $2/1 (4/11)
Nexxus Shampoo, Conditioner or Styling Product (exc. Masques Sachets, Wash & Care 5.1oz and ETS) $5/1 (3/29)
POND's Product (exc. Jars 1.75oz, Towelettes 5ct and ETS), $1.50/1 (3/29)
Purina Cat Chow Dry Cat Food Bag 12lb or larger $2/1 (9/26)
Quilted Northern Bath Tissue Double Rolls 6ct or larger $1/2 (4/15)
Simple Buy One Cleanser or Moisturizer Product – Get one Simple Wipes Product 25ct Free Up to $8.00 ETS B1G1 (3/29)
Snuggle Product ETS $1/1 (4/12)
St. Ives Face Care, Body Lotion or Body Wash Product ETS $1.50/1 (3/29)
Sundown Product Inc. Sundown Organics $3/1 (4/11)
TRESemme Compressed Micro Mist Spray Product ETS $2/1 (3/29)
TRESemme Perfection Shampoo or Conditioner Product 22oz ETS $1.50/1 (3/29)
TRESemme Pro Pure Products ETS $4/2 (3/29)
TRESemme Shampoo or Conditioner Products ETS $2.50/2 (3/29)
Vaseline Men Lotion 10oz or larger (exc. Spray Lotion and ETS) $2/1 (3/28)
Zyrtec Adult Product 70ct $10/1 (3/21)
Zyrtec Product 24ct to 45ct $4/1 (4/4)