The more modern and high-tech your grocery store gets, the more low-tech your paper coupons look in comparison. And sometimes the combination just doesn't work – digital sensors, smartphones and mobile wallets simply aren't all that compatible with old-school discounts printed on dead trees, which need to be packed up and shipped off to a sorting facility to be inspected by hand, like it's 1960 or something.
But Amazon may be bridging that divide. To a certain extent.
As the online retailer prepares to open the very first full-fledged Amazon grocery store, it's teasing the arrival of the "Dash Cart." The smart shopping cart will allow shoppers to grab what they want, skip the checkout – and scan their own coupons.
The Amazon grocery store in Woodland Hills, California is set to open sometime later this year. It will combine the traditional grocery experience of Amazon-owned Whole Foods stores, with the high-tech experimental vibe of the convenience-oriented Amazon Go stores.
When you enter the Amazon grocery store, you can use the Amazon app on your smartphone to check in. Then you place your own bags in the cart, and start shopping. "The cart uses a combination of computer vision algorithms and sensor fusion to identify items you put in the cart," Amazon explains. There's a screen above the cart's handle where you can access your shopping list, and type in a code for the occasional loose item like produce. Otherwise, you don't have to scan each item as you go, you just place it in the cart and the cart will "know" what you've selected. When you're done shopping, you can walk right past the checkout and head for the door – sensors at the exit will know when you leave, and charge your Amazon account for your purchases.
And the most intriguing part for the more frugal-minded who may be wondering exactly how much they'll be paying for this convenience – "every cart is equipped with a coupon scanner where you can quickly apply store coupons as you shop," Amazon says.
A high-tech store with a high-tech shopping cart that accepts low-tech paper coupons? For savvy shoppers who appreciate the latest technological advances but also appreciate the tried-and-true, it sounds like a winning combination.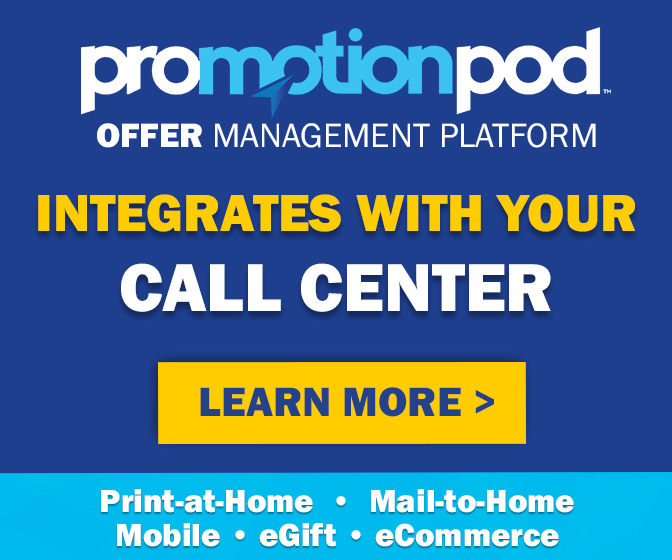 Unfortunately, Amazon isn't answering questions to clarify precisely how this will work. Its description specifically mentions "store coupons," so it's not known whether the system – or even the store itself – will accept standard paper manufacturer's coupons. If the shopping cart only accepts Amazon store-issued coupons that are readily available for the taking at the front of the store, Amazon may not be concerned with collecting them from you when you're done shopping. Manufacturer's coupons would present a different set of challenges. If you scan them, someone will have to gather them all from you before you leave so the store can submit them for reimbursement, and they'll likely have to double-check that the coupons apply to your purchases.
And if you've ever had an excessively-vigilant cashier dig through the bags in your shopping cart looking for an item to make sure it matches your coupon, you know it doesn't exactly make for the swiftest or most pleasant shopping experience.
That's why other smart shopping systems tend to skip the coupons altogether. The "Smart Cart" being tested at a Sobeys grocery store in Canada, and the Grabango-powered checkout-free system announced last year at a Giant Eagle store in the Midwest, integrate with the stores' loyalty programs, so digital coupons loaded to your account will apply to your transaction. But if you want to use old-fashioned paper coupons, you're going to have to visit an old-fashioned checkout lane.
Cash register maker NCR recently filed a patent application describing an image-recognition, scan-as-you-shop system that would actually accept your paper coupons. According to the patent documentation, shoppers would be able to "use the self-checkout manager's user-facing interface and integrated camera to scan or capture images of printed media coupons."
Missing from the patent application was any explanation of what happens to your paper coupons after you scan them. Does a store employee have to intervene, slowing you down and negating the whole shop-without-any-human-interaction concept? Or do you get to keep the coupons, to use again and again, which is not really how it's supposed to work?
While those questions remain unanswered, Amazon may be trying to split the difference, incorporating coupon-scanning technology into its Dash Carts for store coupons, while sidestepping the question, for now, of whether manufacturer's coupons will be accepted.
It will be a while before shoppers get to try out a Dash Cart for themselves, since Amazon hasn't announced an opening date for its first Amazon grocery store. So if you live in Southern California, keep an eye out for a grand opening announcement. And if you go – don't forget your coupons.
Image source: Amazon