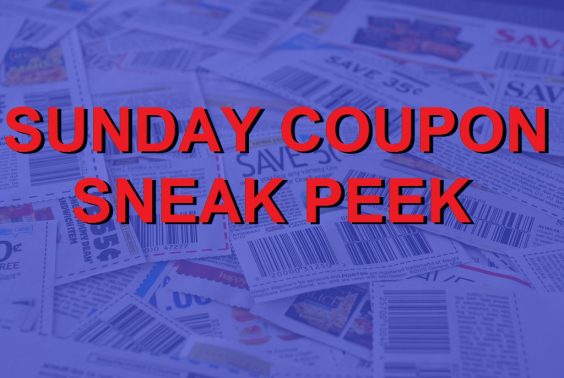 You should find three coupon inserts in your Sunday newspaper this weekend, one each from SmartSource, RetailMeNot Everyday and P&G. Here's a preview of the coupons to look out for.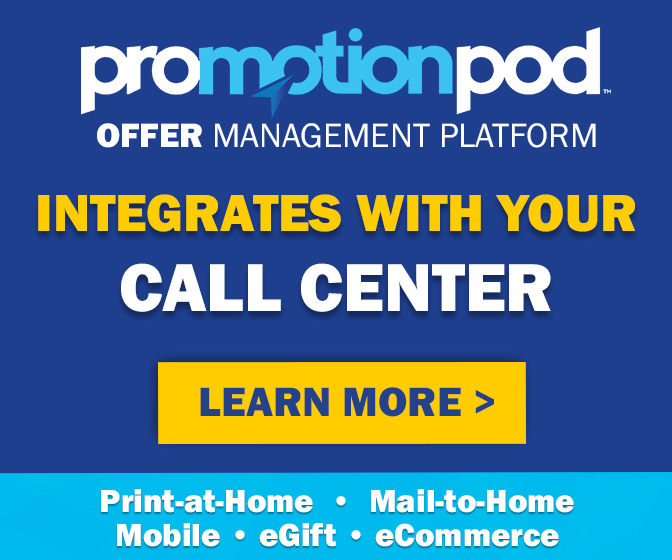 In the meantime, plan for the rest of your year and check out the exclusive, official and accurate 2020 coupon insert schedule here. You can also search our coupon database for additional coupons.
And be sure to look at the latest cash-back offers from Ibotta or Checkout 51 for additional savings – or check out Fetch Rewards to see how you can turn your receipts into gift cards!
And now, as provided by Sunday-Coupons.net, here are the coupons to watch for this weekend:
SmartSource coupon insert – July 26, 2020
Act Product ETS $1/1 (8/9)
Acuvue RevitaLens Multi-Purpose Disinfecting Solution 10oz $3/1 (8/31)
Acuvue RevitaLens Multi-Purpose Disinfecting Solution 20oz $5/1 (8/31)
Alberto VO5 Shampoo and Conditioner (DND) .50/2 (8/22)
Allegra Allergy 24HR 24ct+ or Allegra-D Product ETS $4/1 (8/15)
Allegra Allergy 24HR Tablets 70ct or Gelcaps Product 50ct $8/1 (8/1)
Allegra Children's or Allegra Allergy 12HR Product ETS $4/1 (8/15)
AllerLife Capsule 60ct ETS $4/1 (8/15)
Aspercreme Product – Buy ONE, Get ONE FREE B1G1 (8/1)
Aunt Jemima Products 24oz+ – Buy Two Get ONE Aunt Jemima Pancake On The Go Cup FREE up to $2.00 B2G1 (9/7)
Blink Contacts Lubricating Eye Drops or Blink-N-Clean Lens Drops $3/1 (8/31)
Blink Tears Lubricating Eye Drops, Blink GelTears Lubricating Eye Drops or Blink Tears Preservative Free Lubricating Eye Drops $3/1 (8/31)
Capzasin Product ETS $2/1 (8/9)
Chobani Gimmies Yogurt Multi-Pack $1/1 (8/29)
Chobani Greek Yogurt Products or Chobani Non-Dairy Single-Serve Products $2/10 (8/29)
Clairol Nice'n Easy Root Touch-Up Permanent or Natural Instincts Hair Color Boxes (exc. Natural Instincts Crema Keratina Hair Color) $5/2 (8/8)
Clairol Nice'n Easy Root Touch-Up Permanent or Natural Instincts Hair Color Box (exc. Natural Instincts Crema Keratina Hair Color) $2/1 (8/8)
Cortizone-10 Product ETS $1/1 (8/9)
Depend Real Fit, Silhouette or Night Defense Product Package $2/1 (8/29)
Depend Products Package 8ct $2/1 (8/29)
FDgard Product $5/1 (1/29)
Finish Jet-Dry Rinse Aid $1/1 (8/23)
Finish Machine Cleaner $1/1 (8/23)
Finish Max-in-1 or Finish Deep Clean $1/1 (8/23)
Icy Hot Product – Buy ONE, Get ONE FREE B1G1 (8/1)
LA Looks or Rave Full Size Product (exc. 8oz) (DND) .50/1 (8/22)
Luigi's Real Italian Ice Box $1/1 (9/5)
Nasacort 120 spray $8/1 (8/9)
Poise Pads or Liners Product Package (exc. Liners 14ct to 26ct or Pads 10ct) $2/1 (8/29)
Poise Active Collection 12ct to 26ct or Ultra Thin Pads Package (exc. other Poise Pads, Liners or Impressa Products or Pads 10ct) $2/1 (8/29)
Sargento Sliced Natural Cheese $1.25/2 (9/13)
Scotch-Brite Advanced Scrub Dots Non-Scratch Scrubbers 2pk $1/1 (8/31)
Scotch-Brite Scrub Sponges 3pk, 6pk or 9pk $1/2 (8/31)
Summer's Eve Active Cleansing Wash or Cleansing Cloth Product $1/1 (9/5)
Summer's Eve External Products $1.50/2 (9/5)
Xyzal Children's Product 10ct $3/1 (8/15)
Ziploc Products $1/2 (8/30)
RetailMeNot Everyday coupon insert – July 26, 2020
Amberen Menopause Relief $7/1 (8/30)
Amberen Perimenopause Relief $7/1 (8/30)
Biotene Product ETS $1.50/1 (8/25)
CeraVe Cleanser or Body Wash ETS $3/1 (8/15)
CeraVe Product (exc. Cleanser Bar 1pk,Club Retailers Items and ETS) $2/1 (8/15)
CeraVe Skin Renewing Product $3/1 (8/15)
CeraVe Sun Product (exc. Baby Sunscreen) $3/1 (8/15)
Club Crackers 5.7oz+ $1/2 (9/20)
Colace Product $2/1 (9/5)
Flonase or Children's Flonase Product 60ct+ $4/1 (8/23)
Flonase Product 120ct+ $8/1 (8/2)
Goya Adobo All-Purpose Seasoning 8oz+ .35/1 (9/7)
Goya Organic Beans .50/2 (9/7)
Kellogg's Cereals 8oz+ $1/2 (9/20)
Liquid-IV Multi-Serve Product $4/1 (10/4)
Mederma Quick Dry Oil 150ml, Stretch Mark Therapy PM 1oz, PM 1.7oz or Scar Gel 50g $6/1 (8/26)
Mederma Scar Gel 20g, Mederma Kids 20g, Mederma +SPF 30 20g or Mederma Quick Dry Oil 60ml or 100ml $4/1 (8/26)
Nature's Truth Gummy, Vitamin or Supplement Product $2/1 (9/26)
Nature's Truth Aromatherapy Product $1/1 (9/26)
Perdue Fresh Whole Chicken $1/1 (9/7)
Poland Spring Origin Bottles 900ml FOUR $2/4 (9/23)
Poland Spring Origin Bottles 900ml $1/2 (9/23)
Polident Product 120ct+ $2.50/1 (8/9)
Polident Product 84ct+ $2/1 (8/25)
Pop-Tarts Toaster Pastries 6ct+ $1/2 (9/20)
Purex Liquid Laundry Detergents 43.5oz to 50oz $1/2 (8/9)
Purex Liquid Laundry Detergent 65oz+ or 4-in-1 Pacs $1/1 (8/9)
Purex Crystals In-Wash Fragrance Booster 39oz $1/1 (8/9)
Purex Crystals In-Wash Fragrance Boosters $1/2 (8/9)
Revlon Eye Cosmetic $2/1 (8/8)
Revlon Face Cosmetic $2/1 (8/8)
Revlon Lip Cosmetic (exc. Revlon Kiss Balm) $2/1 (8/8)
Revlon Nail Tool $1/1 (8/8)
Senokot Laxative Tablets Product $2/1 (9/5)
Super Poligrip 2ct or 3ct $2.50/1 (8/9)
Super Poligrip 2oz+ $1.50/1 (8/25)
P&G brandSAVER coupon insert – July 26, 2020
Align Probiotic Supplement Product ETS $2/1 (8/8)
Always Discreet Incontinence Product (exc. other Always Products and ETS) $2/1 (8/29)
Always Radiant, Infinity, Pure, Pure Cotton, Ultra or Maxi Pads 10ct+ (exc. Always Liners and Always Discreet) $2/1 (8/29)
Cascade ActionPacs Dishwasher Detergent Tub 30ct+ or Rinse Aid ETS $1/1 (8/8)
Cascade Dishwasher Detergent or Dishwasher Cleaner ETS .50/1 (8/8)
Crest Kids Toothpaste 4.2oz+ or Oral-B Kids Manual Toothbrush ETS .50/1 (8/8)
Crest or Oral-B Mouthwash 473ml/16oz+ ETS $1/1 (8/8)
Crest Toothpaste 3oz or more (exc. Cavity, Regular, Baking Soda, Tartar Control/Protection, F&W Pep Gleem, Kids and ETS) $2/1 (8/8)
Dawn Ultra Dishwashing Liquid, Foam or Spray 10.1oz to 20.6oz ETS .50/1 (8/8)
Dawn Ultra 7oz ETS .25/1 (8/8)
Fixodent Adhesive Twin or Triple Pack 1.4oz+ ETS $2.50/1 (8/8)
Gillette Disposable 2ct+ (exc. Sensor 2ct, TREO, Gillette Black and Venus Products) $4/1 (8/29)
Gillette Razor (exc. Disposables, Venus Products and ETS) $2/1 (8/29)
Head & Shoulders Men's Styling Product ETS $2/1 (8/8)
Head & Shoulders Products (exc. Men's Styling and ETS) $3/2 (8/8)
Herbal Essences bio:Renew Shampoo, Conditioner or Styling Products (exc. Masks, 100ml Shampoo and Conditioners, Color, Body Wash and ETS) $4/2 (8/8)
Luvs Diapers ETS $1.50/1 (8/8)
Metamucil Fiber Supplement Product ETS $2/1 (8/8)
Mr. Clean Products (exc. Mr. Clean Clean Freak and ETS) $1/2 (8/8)
Olay Regenerist Facial Moisturizer ETS $2/1 (8/29)
Olay Skin Care Product ETS $1/1 (8/29)
Olay Bar 4ct+, Body Wash, Rinse Off Body Conditioner or Hand and Body Lotion ETS $1/1 (8/15)
Olay Eyes or Serums ETS $2/1 (8/29)
Old Spice Anti-Perspirant/Deodorant, Body Wash or Bar Soap (exc. High Endurance and ETS) $1/2 (8/29)
Old Spice Buy ONE Body Wash, Get ONE Dry Spray FREE up to $5.49 ETS B1G1 (8/8)
Oral-B Adult Battery Toothbrush ETS $2/1 (8/8)
Oral-B Adult Manual Toothbrush (exc. Kids, Healthy Clean, Indicator, Cavity Defense and ETS) $2/1 (8/8)
Oral-B Kids Battery Toothbrush ETS .50/1 (8/8)
Oral-B Replacement Brush Heads 3ct+ ETS $10/1 (8/8)
Pampers Diapers or Easy Ups Training Underwear Box ETS $3/1 (8/8)
Pampers Easy Ups Training Underwear or Splashers Swim Diapers ETS $2/1 (8/8)
Pampers Wipes 56ct+ ETS .50/2 (8/8)
Pantene Products Including Gold Series Collection (exc. Intense Rescue Shots, Nutrient Blends Collection, Non-Wash Collection, Pro-V Ingredients, One Step Nourishing Mask and ETS) $5/3 (8/8)
Prilosec OTC Product $1/1 (8/8)
Secret Aluminum Free Deodorant ETS $2/1 (8/8)
Secret Clinical, Secret Essential Oils or Gillette Clinical Antiperspirant/Deodorant 1.6oz+ $2/1 (8/8)
Secret Outlast, Secret Fresh or Gillette Clear Gel Antiperspirant/Deodorant 2.6oz+ $1/2 (8/8)
Stressballs Product ETS $2/1 (8/8)
Swiffer Refill or WetJet Solution (exc. WetJet Pads, Sweeper Wet Refills, Dusters and ETS) $1/1 (8/8)
Swiffer Starter Kit (exc. Dusters and ETS) $2/1 (8/8)
Tampax Pearl, Pocket Pearl, Radiant, Pocket Radiant or Pure Tampons 14ct+ $2/1 (8/29)
Venus or Daisy Disposable 2ct+ (exc. Daisy 2ct and Hybrids) $4/1 (8/29)
Venus Razor (exc. Disposables) $2/1 (8/29)
Vicks VapoRub, BabyRub, VapoCream or VapoInhaler Product (exc. VapoCool Drops and ETS) $1/1 (8/8)
Vicks ZzzQuil or Pure Zzzs Product ETS $1.50/1 (8/8)
ZzzQuil or Pure ZZZs $1.50/1 (8/8)