It's long been said that you should never pay money for coupons. But when there's a nationwide coin shortage, and there's free chicken involved – all bets are off.
Retailers are having to come up with some creative solutions to a coin shortage that began during coronavirus-related shutdowns earlier this year. Some are rounding off prices, while others are giving change in the form of a credit. Now, one fast-food restaurant is offering coupons for up to $50 in free food, in exchange for whatever coins you can get a hold of.
The imaginative offering is occurring tomorrow at a Chick-fil-A restaurant in Lynchburg, Virginia. The independently-owned location announced the deal over the weekend, and it quickly went viral, making national news – and making Chick-fil-A fans everywhere wonder whether their local restaurant might run with a good idea and offer the same deal.
"We need coins and you can help!" the restaurant announced on its Facebook page. It's asking customers to bring in any combination of rolled coins totaling $10 to exchange for $10 in paper money. So far, that makes for an even exchange. But, as an incentive, "we will thank you with a Chick-fil-A card towards a future purchase," the restaurant explained.
The coupon card is good for a free entree, valued at between $3 and $5. Customers can exchange up to $100 worth of coins, for a maximum of ten coupon cards. So you bring up to $100 in coins, get up to $100 in paper money – and get up to $50 worth of coupon cards as an added bonus.
Nice deal!
But you'll need to act fast – and live near Lynchburg – to take advantage of the deal. It's only valid at the Wards Road location from 9am-11am tomorrow, in a specially-designated drive-thru lane. Given how crowded Chick-fil-A drive-thrus can get on a regular day, and how much publicity this deal has already received, it's a good bet that there are a whole lot of people digging through their junk drawers, coin jars and looking under their sofa cushions for spare change right about now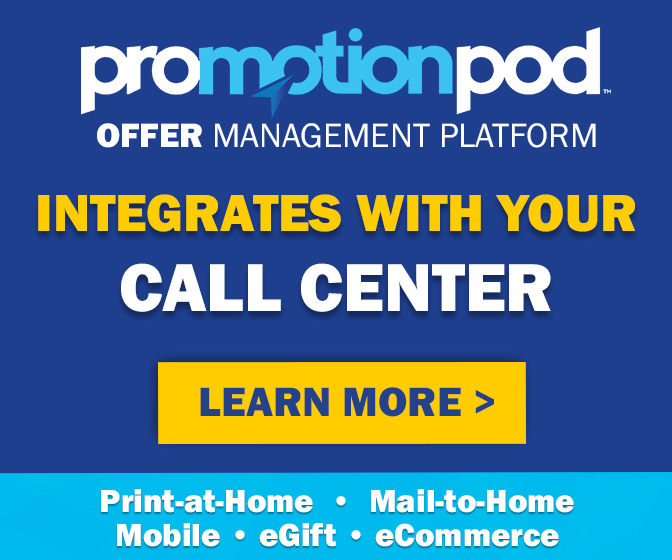 As to whether other Chick-fil-A locations will offer the same deal – well, one already has. A Chick-fil-A location in Huntsville, Alabama had a coins-for-coupons exchange earlier this month. While the Lynchburg offer has gone viral, the Huntsville offer managed to fly under the radar outside of its local area. Nevertheless, the restaurant owners there are hailing the event as a big success. "Because of all of you we were able to get enough coins to last us a couple of weeks," they said, teasing the possibility of another one in the coming weeks.
So we'll have to see how the Lynchburg event goes, to find out whether the idea will catch on across the country. "This is not a national promotion, as Chick-fil-A restaurants are individually owned and operated," a company spokesperson told Coupons in the News. However, "due to the decrease in coin circulation nationwide, some restaurants may choose to offer incentives like this one to ensure they maintain enough coins to provide guests proper change, should they choose to pay with cash."
The Federal Reserve last month announced that it would begin rationing the supply of coins sent to banks, which affected the supply of coins made available to retailers. Not only was the U.S. Mint forced to slow down production of new coins due to safety concerns for its own employees, but with so many stores closed during lockdowns earlier this year, fewer existing coins were in circulation, which disrupted the regular flow of coins from the Fed, to banks, to retailers, to customers and back again.
In a statement last week, the U.S. Mint urged the American public to "start spending their coins, depositing them, or exchanging them for currency at financial institutions or taking them to a coin redemption kiosk."
In the meantime, other retailers have come up with their own short-term solutions. Some grocery chains, including Southeastern Grocers and Kroger, are asking customers if they want to "round up" their purchases and donate their change to charity. Kroger is also offering shoppers the option of having their change credited to their loyalty account to be used on a future purchase.
Several retail industry groups sent a letter to the U.S. Treasury and the Federal Reserve last month, noting that cash is used in more than a third of all in-person transactions – most often by lower-income shoppers who don't use credit or debit cards. To those for whom every penny counts, "rounding up" their purchases or getting their change in the form of a credit may not be a viable option.
So that's where Chick-fil-A's offer comes in. Bring some coins, get a reward – and help to ensure that your cash-paying counterparts can get every penny that they're owed.
"The coin supply problem can be solved with each of us doing our part," the U.S. Mint said. And if it can be solved with the help of free chicken sandwiches – even better.