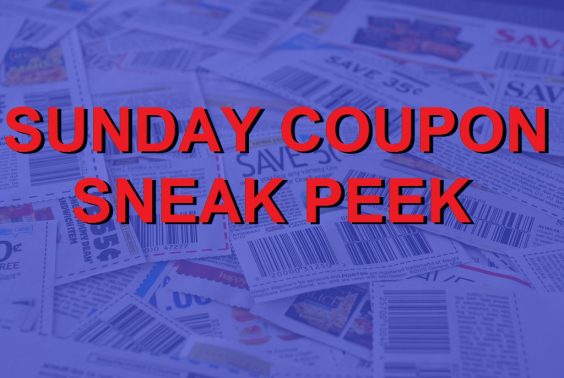 You should find two coupon inserts in your Sunday newspaper this weekend, one each from SmartSource and RetailMeNot Everyday. Here's a preview of the coupons to look out for.
In the meantime, plan for the rest of your year and check out the exclusive, official and accurate 2020 coupon insert schedule here. You can also search our coupon database for additional coupons.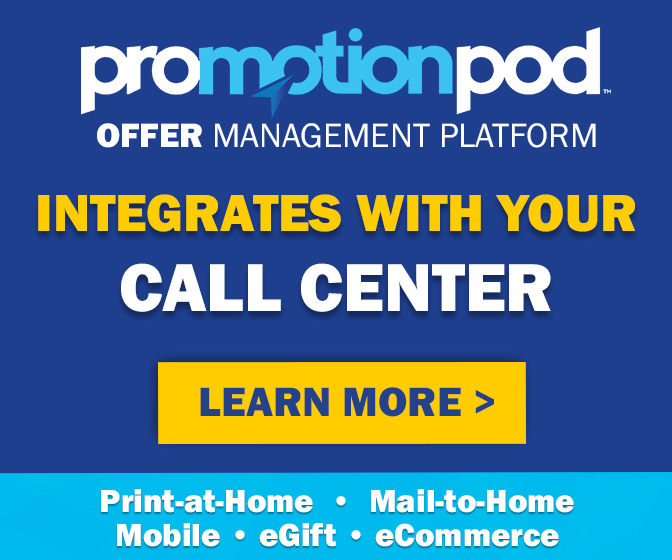 And be sure to check out Merryfield or Fetch Rewards to see how you can turn your receipts into gift cards, or look at the latest cash-back offers from Ibotta, Checkout 51 or Makeena for additional savings!
And now, as provided by Sunday-Coupons.net, here are the coupons to watch for this weekend:
SmartSource coupon insert – December 6, 2020
Acuvue RevitaLens Multi-Purpose Disinfecting Solution 10oz $5/1 (1/20)
Acuvue RevitaLens Multi-Purpose Disinfecting Solution 20oz $7/1 (1/20)
Allegra Allergy 24HR Tablets 70ct or Gelcaps 60ct $10/1 (12/12)
Allegra-D Allergy & Congestion 12HR or 24HR Tablets $5/1 (12/26)
Blink Contacts Lubricating Eye Drops or Blink-N-Clean Lens Drops $3/1 (1/20)
Blink Tears Lubricating Eye Drops, Blink GelTears Lubricating Eye Drops or Blink Tears Preservative Free Lubricating Eye Drops $3/1 (1/20)
Blue Treats Bag $1/1 (1/2)
Chobani Coffee Creamer 24oz $1/1 (12/31)
Cold-Eeze Product 25ct $4/1 (1/16)
Colgate Toothpaste 3oz+ (exc. 2.8oz, 2.8oz Bonus or ETS) .50/1 (12/19)
Colgate Kids Toothpaste 4.4oz+ .50/1 (12/19)
Colgate Kids Toothbrush .50/1 (12/19)
Colgate Kids Mouthwash 250ml+ .50/1 (12/19)
Colgate Adult or Kids Battery Powered Toothbrush $1.50/1 (12/19)
Cortizone-10 Product (ETS) $1/1 (12/20)
CoverGirl Eye Product (exc. Shadows 1-Kit, Accessories and ETS) $3/1 (1/2)
CoverGirl Face Product (exc. Cheekers, Accessories and ETS) $3/1 (1/2)
CoverGirl Lip Product (exc. Continuous Color Lipstick, Accessories and ETS) $2/1 (1/2)
Depend Products Package 8ct+ $2/1 (1/2)
Duracell Lithium Pack 2pk+ .75/1 (1/2)
Duracell Optimum $2/1 (1/2)
Egg-Land's Best Organic Eggs .50/1 (3/6)
Egg-Land's Best Hard-Cooked & Peeled Eggs or Cage Free or Organic Hard-Cooked & Peeled Eggs .35/1 (3/6)
Egg-Land's Best Cage Free Eggs .50/1 (3/6)
Egg-Land's Best Eggs .50/1 (3/6)
Ensure Plant-Based Protein, Ensure Enlive, Ensure High Protein or Ensure Max Protein Multipacks $5/3 (1/24)
Gold Bond Ultimate Age Defense Product $3.50/1 (12/31)
Gold Bond Ultimate Product (ETS) $2.50/1 (12/31)
Huggies Diapers Package (exc. 9ct or less) $2/1 (1/3)
Huggies Overnites Diapers Package 15ct+ $3/1 (1/3)
Kentucky Kernel Original or Gluten Free Seasoned Flour .50/1 (3/31)
Kikkoman Seasoning Boxes (DND) $1/2 (3/31)
Kikkoman Panko Bread Crumbs (DND) $1/2 (3/31)
Kleenex Facial Tissue Single Boxes 30ct+ FOUR $1/4 (1/3)
Merci Chocolates Box $1/1 (1/31)
Mucinex/Delsym Product $2/1 (1/17)
People Magazine $1/1 (1/4)
Poise Product Pads or Lines Package (exc. Liners 14ct to 26ct or Pads 10ct) $2/1 (1/2)
Pull-Ups Training Underwear Package (exc. 6ct or less) $2/1 (1/3)
Schick Hydro, Schick Xtreme or Schick Quattro Titanium or Schick Xtreme5 Razor or Refill (exc. Schick Xtreme3 1ct or Schick Xtreme Disposables 2ct & 6ct) $3/1 (12/25)
Skintimate, Schick Intuition, Schick Hydro Silk or Schick Quattro for Women Disposable or Schick Hydro Silk 3 Razor or Refill (exc. Skintimate Disposable 2ct & 6ct) $3/1 (12/25)
St. Joseph Aspirin 90ct+ $2/1 (1/20)
St. Joseph Low Dose Aspirin $1/1 (1/20)
RetailMeNot Everyday coupon insert – December 6, 2020
Advil Children's, Dimetapp or Robitussin Children's Product $1/1 (12/13)
Advil Respiratory Product $1/1 (12/13)
Axe Hair Styling Product (exc. Gift Packs and ETS) $2/1 (12/19)
Axe Personal Wash Product – Buy ONE, Get ONE FREE up to $5.99 (exc. Twin Packs and ETS) B1G1 (12/19)
Axe Stick or Spray Product – Buy ONE, Get ONE FREE up to $5.99 (exc. Twin Packs and ETS) B1G1 (12/19)
Breathe Right Product $1/1 (12/13)
Degree Women Dry Spray Antiperspirant Product – Buy ONE, Get ONE Degree Men Dry Spray Antiperspirant Product FREE up to $6.00 (ETS) B1G1 (12/19)
Dove Men+Care Hair Care Product (exc. Twin Packs and ETS) $2/1 (12/19)
Dove Men+Care Antiperspirant or Deodorant Product (exc. Twin Packs and ETS) $1.50/1 (12/19)
Dove Amplified Textures Product $2/1 (12/19)
Dove Advanced Care or Clinical Antiperspirant Product (exc. Twin Packs and ETS) $1.50/1 (12/19)
Dove Hair Care Products (exc. Dove Men+Care and ETS) $4/2 (12/19)
Garnier Fructis Shampoo, Conditioner, Treatment or Styling Products (exc. 2pks, 1oz, 2oz, 2.9oz and 3oz) $3/2 (12/19)
Hellmann's Real Mayonnaise 11.5oz+ or Variety Sauce Product 11oz .50/1 (12/19)
Love Beauty and Planet Products (ETS) $5/2 (12/19)
Nexxus Product (exc. Wash & Care 5.1oz, Wash & Care 33.8oz, Masque Sachets and ETS) $5/1 (12/19)
Pepto Diarrhea Product $2/1 (1/2)
Pepto Bismol LiquiCaps $2/1 (1/2)
Pepto Bismol Chews Product $2/1 (1/2)
Prevacid 24HR Product 42ct $5/1 (1/3)
Prevacid 24HR Product $2/1 (1/3)
Purina Get $5 Target Gift Card wyb Purina Pet Food, Treats and/or Litter Purchase of $25.00+ (12/26)
Purina Cat Chow Dry Cat Food Bag 12lb+ $3/1 (2/6)
Purina Cat Chow Dry Cat Food Bag 3.15lb+ $2/1 (2/6)
Robitussin Product $1/1 (12/13)
Schwarzkopf or Got2b Hair Color Product $4/1 (12/19)
SheaMoisture Products (exc. Bar Soap, Single-Use Packettes and ETS) $5/2 (12/19)
Suave Body Wash Product (ETS) $1/1 (12/19)
Suave Deodorant Product (exc. 1.4oz and ETS) $1/1 (12/19)
Suave Hand Sanitizer Product 8oz+ $2/1 (12/19)
Theraflu Product $1/1 (12/13)
TRESemme Shampoo or Conditioner Products (ETS) $5/2 (12/19)
TUMS 28ct+ .75/1 (1/5)
TUMS Naturals 56ct+ $1.50/1 (12/20)