Paper coupons don't do you much good if you shop online. That means shoppers who are sticking with online grocery shopping after trying it out during the pandemic, could be missing out on some savings. So some coupon providers are working on ways to ensure you can save, wherever you choose to shop.
These days, you may be seeing coupons that give you a choice of where you'd like to redeem them. One such multi-platform discount is being offered by the coupon provider PromotionPod. Its brand clients are being given the option to provide shoppers with "One Offer, Multiple Choices."
The new service means a brand that might typically offer a print-at-home coupon can now add online alternatives to the mix. Click on a banner, open an email or visit the website of a brand to access a coupon, and you'll be given a choice on how you want to activate it.
Choosing the print-at-home option will give you a paper coupon that you can bring to the store. But there are also online redemption options. Clicking on a button for an online retailer like Amazon, or the websites of retailers like Walmart, Target or PetSmart, will generate a single-use coupon code that you can cut-and-paste right then and there. One more click takes you to the product page on the retailer's website, where you can add the item to your cart and apply your coupon.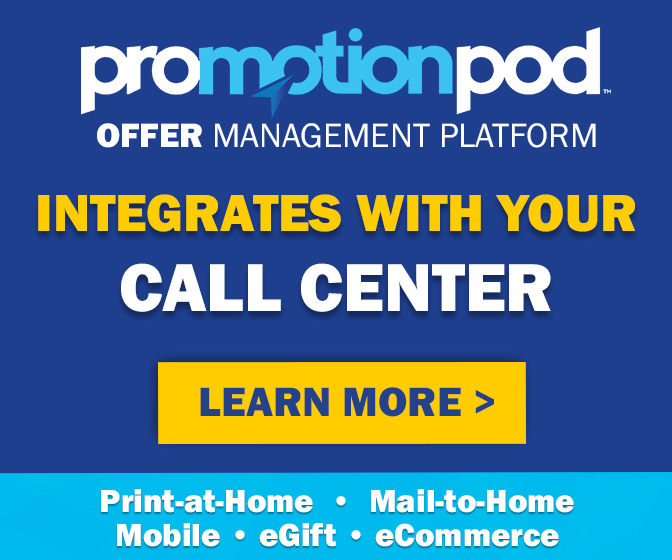 In order to prevent double dipping, choosing the printable coupon will prevent you from choosing an online code, and choosing an online code for one retailer will prevent you from choosing a code for any other.
"Now more than ever, consumers want the flexibility to shop how and where they want," PromotionPod explains. "These offers give consumers multiple shopping options while enforcing per-person limits across all channels."
Some other coupon providers are offering their own ways of getting around the problem that paper coupons can't be applied online. Coupons.com already offers print-at-home and load-to-card coupons that can be used in store, but its new receipt-scanning cash-back option allows you to claim your discounts after the fact, if you place an order online for pickup or delivery from most stores.
The coupon provider RevTrax offers its own version of coupons that you can choose to print, or use online in the form of a promo code redeemable on a brand's own website. And, while not technically a coupon, the company SKUx offers "Smart Incentives," which are product-specific mobile gift cards that kind of function as coupons, which can be applied to a purchase in store or online.
All of these options are among the closest things there are right now to truly universal coupons that can be used anywhere at all. That's what the industry-backed The Coupon Bureau is working on. Its goal is to replace these multiple different versions of the same coupon, with a single universal coupon offer that can be used in any store, in person or online. So you won't have to choose between paper and paperless, and weigh whether you want to shop in store or from home – any universal coupon you come across will be redeemable anywhere at all you'd like to use it.
Until then, at least you have options. Choosing to shop online doesn't have to mean missing out on offers redeemable in-store, and vice versa. The way we shop for groceries has changed a lot over the past year – and now the way we save on groceries is, too.