It may seem trite to say that coupon crime affects everyone. Some apologists for bad couponing behavior like to think they're sticking it to the big corporations who are overcharging for their products anyway, and that major manufacturers or retailers won't even miss the few extra dollars they might lose because of a bad coupon.
But in case there's any doubt that coupon crime really does affect everyone, a recent coupon counterfeiting case has given several manufacturers the opportunity to explain just how their battle against fake coupons from a few bad actors affects their ability to offer real coupons for the rest of us.
43-year-old Pacifico Talens of Virginia Beach was sentenced last week to more than seven years behind bars, and ordered to pay more than $31 million in restitution to more than a hundred manufacturers whose coupons Talens and his wife were charged with creating and selling online. The sentence was one of the stiffest counterfeit coupon-related penalties ever seen – and Talens' wife faces an even lengthier prison term when she's sentenced next week.
Just compare Talens' sentence to that of one of the most notorious coupon criminals of all time, whose story has inspired an upcoming movie. Robin Ramirez, the ringleader of a $40 million counterfeit coupon scheme who was arrested back in 2012, ended up serving two years in prison and was ordered to pay about $1.3 million in restitution. More recently, Thomas Papcin of Naugatuck, Connecticut, who pleaded guilty to creating and selling counterfeit coupons for years, got no prison time whatsoever and was sentenced earlier this year to a term of probation.
So is it any wonder why people keep counterfeiting coupons? The benefits may seem to outweigh the risks. And besides, it only hurts those deep-pocketed corporations anyway, right?
Several manufacturers attempted to turn the tide and change that perception at Talens' sentencing hearing last week, publicly discussing details of just how coupon crime affects them – and you.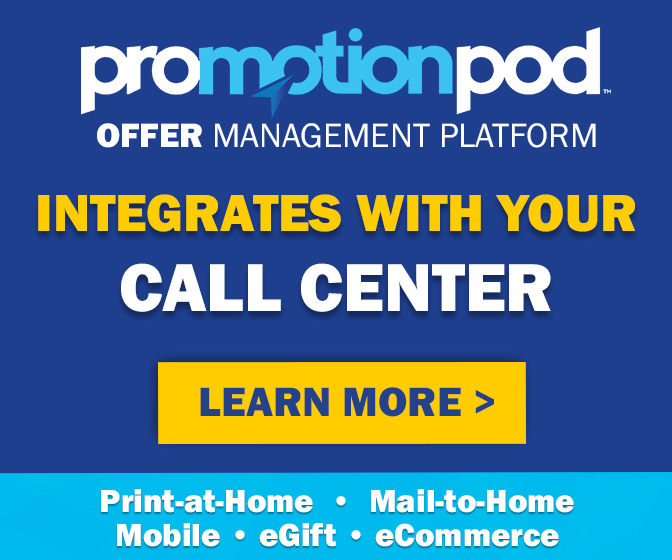 Three manufacturers victimized by Talens' scheme provided victim impact statements to the court ahead of his sentencing. Nestle Purina's losses as a direct result of the Talens' counterfeit coupons were calculated at more than $183,000. "Frauds like this have major impacts on our consumers," a representative for the company wrote. "They divert resources away from coupon funding and force limitations on the value of coupons we offer, the length of time for which a coupon is valid, and the frequency with which we promote products using coupons."
Kraft Heinz lost more than $256,000 to the Talens' scheme, but described how its losses are not limited to just the value of the counterfeit coupons themselves: "When our retail customers receive counterfeit coupons from consumers, they charge Kraft Heinz deduction fees" and "service fees to offset the expenses they incur" in processing the counterfeit coupons they inadvertently accepted.
And Kimberly-Clark noted that it suffered the greatest loss of all the affected manufacturers, after nearly $9 million worth of the Talens' counterfeit coupons for its products made their way through the system. "Criminal activities, such as the Talens', limit K-C's ability to invest in discounts and rewards for consumers," a company representative wrote. "A financial loss at this level has a direct impact on Kimberly-Clark's consumers, retailers and the communities we serve."
"Coupon fraud costs consumer product manufacturers hundreds of millions of dollars every year," notes the industry watchdog group the Coupon Information Corporation. "Coupon fraud also increases costs for consumers and makes it more difficult for honest consumers to legitimately use coupons."
So the affected manufacturers urged the court to send a message with Talens' sentence. "Past counterfeit coupon cases resulted in minimum or no prison time, light penalties, and limited or no restitution to the victims," Nestle Purina noted. "The absence of meaningful consequences seems to have little or no impact on deterring future coupon counterfeiting activities." Kraft Heinz asked that the penalty "provide a sufficient deterrence against future misconduct of this nature." Nestle Purina went on to ask that that coupon criminals receive sentences of "prison time and restitution, that reflects the seriousness of the harm they have caused to our companies, customers and consumers."
The judge seemed to take the companies' statements to heart in imposing a severe sentence. And if Talens' wife gets an even stricter sentence next week, future fraudsters just might get the message that coupon crime doesn't pay. Misusing a coupon or using a counterfeit will save you some money in the short term, but manufacturers hope to make clear that in the long run – it costs everyone.
Images source: Coupon Information Corporation