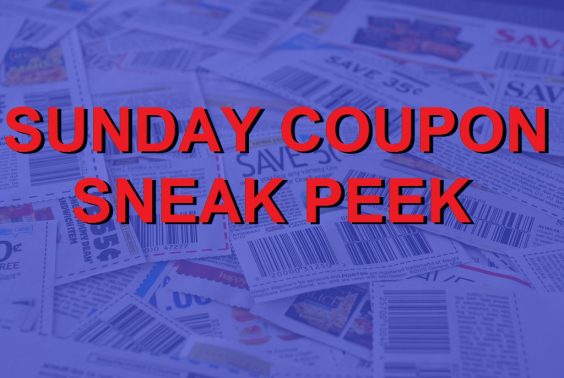 You should find up to three coupon inserts in your Sunday newspaper this weekend, one each from SmartSource, Save and Procter & Gamble (the official schedule from the publisher of Save originally had an insert coming out on September 17, which instead is coming out this weekend. The schedules are always "subject to change" – and this one changed.) Here's a preview of the coupons to look out for.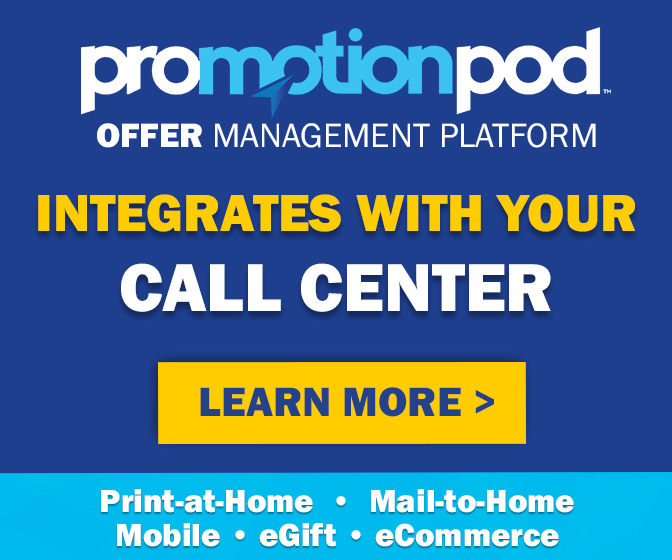 In the meantime, plan for the rest of your year and check out the exclusive, official and accurate 2021 coupon insert schedule here. You can also search our coupon database for additional coupons.
And be sure to look at the latest cash-back offers from Ibotta, Checkout 51 or Makeena for additional savings, or check out Merryfield or Fetch Rewards to see how you can turn your receipts into gift cards!
And now, as provided by Sunday-Coupons.net, here are the coupons to watch for this weekend:
SmartSource coupon insert – October 31, 2021
Air Wick Freshmatic Automatic Spray or Essential Mist Product $1.50/1 (11/27)
Air Wick Scented Oil Refill $2.75/1 (11/27)
Chloraseptic Lozenges $1.50/1 (12/11)
Chloraseptic Spray $2/1 (12/11)
Chobani Non-Dairy Oatmilk or Chobani Coffee Creamer $1/1 (11/27)
Chobani Non-Dairy or Greek Yogurt Single Serve Product 1g $2/10 (11/27)
Chobani Probiotic 14oz $1.50/1 (11/27)
Feosol Product $2/1 (12/5)
Finish Jet-Dry 3-in-1 Rinse Aid 8.45oz+ or Dishwasher Cleaner 8.45oz or Tab 3ct $1/1 (11/27)
Finish Max-in-1 Automatic Dishwasher Detergent $1/1 (11/27)
Finish Quantum Automatic Dishwasher Detergent $2/1 (11/27)
Gold Bond Products (ETS) $3/2 (11/27)
Gold Bond Lotion or Cream Product (exc. Hand Cream and ETS) $2/1 (11/27)
Listerine Mouthwash 500ml+ or Listerine Ready! Tabs 8ct+ $1/1 (11/27)
Luden's Products .75/2 (12/11)
Mag-Ox 400 $3/1 (12/31)
MidNite Products $3/1 (12/5)
Nice'n Easy Product $2/1 (11/13)
Nice'n Easy Product $2/1 (11/13)
Nice'n Easy Product $2/1 (11/13)
Nice'n Easy Product $5/2 (11/13)
Selsun Blue Product (ETS) $1.50/1 (11/27)
Sucrets Product $1/1 (12/31)
TheraTears Product $3/1 (12/31)
Velveeta Shells & Cheese Product $1.50/2 (12/31)
Velveeta Shells & Cheese Products $3/3 (12/31)
P&G brandSAVER coupon insert – October 31, 2021
9 Elements Laundry Detergent (ETS) $2/1 (11/27)
9 Elements Liquid Dish Soap (ETS) $1.50/1 (11/27)
9 Elements Multi-Purpose Cleaner or Bathroom Cleaner (ETS) $1.50/1 (11/27)
9 Elements Purifying Softener (ETS) $2/1 (11/27)
Align Probiotic Supplement Product (ETS) $2/1 (11/13)
Always Discreet Incontinence Product (exc. other Always Products and ETS) $2/1 (11/27)
Always Pads 10ct+ or Always ZZZs 4ct+ (exc. Always Liners and Always Discreet) $1/1 (11/27)
Burts Bees Toothpaste (ETS) $2/1 (11/27)
Crest or Oral-B Mouthwash 473ml/16oz+ (ETS) $1/1 (11/27)
Crest Toothpaste 2.7oz+ (exc. Crest Cavity, Regular, Base Baking Soda, Tartar Control/Protection, F&W Pep Gleem, Kids and ETS) (11/27)
Crest 3D Whitestrips (exc. Noticeably White, Classic White and ETS) $5/1 (11/27)
DermaGeek Facial Moisturizer or Serum (exc. DermaGeek Cleansers and ETS) $4/1 (11/27)
DermaGeek Facial Moisturizers or Serums (exc. DermaGeek Cleansers and ETS) $10/2 (11/27)
Downy Liquid Fabric Conditioner 60ld Including Downy Infusions Liquid Fabric Enhancer 48ld or Downy Odor Protect 32oz or Downy WrinkleGuard 25oz or Downy Nature Blends 44oz or Bounce/Downy Sheets 70ct to 120ct Including Bounce/Downy WrinkleGuard 40ct to 60ct or Bounce Pet Hair & Lint Guard 40ct to 60ct or Downy In-Wash Scent Boosters 5.7oz Including Downy Unstopables, Fresh Protect, Odor Protect, Infusions and Dreft Blissfuls or Bounce Rapid Touch-Up 3-in-1 Spray 9.7oz or Downy Wrinkle Releaser Spray 9.7oz (ETS) $1/1 (11/27)
Downy Liquid Fabric Conditioner 90ld+ Including Downy Infusions Liquid Fabric Enhancer 72ld+ or Downy Odor Protect 48oz+ or Downy WrinkleGuard 40oz+ or Downy Intense 40oz+ or Downy Nature Blends 67oz+ or Bounce/Downy Sheets 130ct+ Including Bounce/Downy WrinkleGuard 80ct+ or Bounce Pet Hair & Lint Guard 80ct+ or Downy In-Wash Scent Boosters 8.6oz+ Including Downy Unstopables, Fresh Protect, Odor Protect, Infusions and Dreft Blissfuls or Bounce/Downy Spray Bundle Pack (exc. Downy Fresh 50oz & 125oz and ETS) $2/1 (11/27)
Dreft Newborn Laundry Detergent 46oz+ or Dreft Active Baby Laundry Detergent 46oz+ or Dreft Pure Gentleness Laundry Detergent 46oz+ (ETS) $3/1 (11/27)
Febreze Plug Dual or Triple Refill (exc. Febreze Plug Single Refills and ETS) $5/1
Febreze Product (exc. Febreze Plug Dual & Triple Refills and ETS) – Buy ONE, Get ONE FREE up to $3.00 B1G1 (11/13)
Fixodent Adhesive 1.4oz+ (exc. Twin Packs and ETS) $1/1 (11/27)
Fixodent Adhesive Twin or Triple Pack 2oz+ (ETS) $2/1 (11/27)
Gain Dishwashing Liquid Products 21.6oz+ (ETS) .50/1 (11/13)
Gillette Razor or Blade Refill 4ct+ (exc. Disposables, Venus Products and ETS) $3/1 (11/13)
Head & Shoulders Products (ETS) $3/2 (11/13)
Herbal Essences bio:Renew Shampoo, Conditioner or Styling Products (exc. Masks, 100ml Shampoo and Conditioners, Color, Body Wash and ETS) $3/2 (11/13)
Metamucil Product (ETS) $1/1 (11/13)
Nervive Product (ETS) $2.50/1 (11/13)
Olay Bar Soap 4ct+, Body Wash, Rinse-Off Body Conditioner, Liquid Hand Soap or Hand & Body Lotion (ETS) (11/13)
Old Spice Anti-Perspirant/Deodorant, Body Wash or Bar Soap (exc. Dry Spray, Clinical, High Endurance and ETS) $1/2 (11/13)
Old Spice Hand & Body Lotion WYB Old Spice Body Wash (ETS) $3/1 (11/13)
Oral-B Adult Manual Toothbrush Multipack 2ct+ or Pulsar Battery Toothbrush (exc. Healthy Clean, Fresh and Clean, Bright and Clean and ETS) $2/1 (11/27)
Oral-B Adult or Kids Battery Toothbrush (ETS) $2/1 (11/27)
Pantene Products Including Gold Series and Truly Collections (exc. Intense Rescue Shots, Nutrient Blends Collection, Miracle Rescue, Non-Wash Collection, One Step Nourishing Mask and ETS) $4/3 (11/13)
Pepto Bismol Product (ETS) .50/1 (11/13)
Prilosec OTC Product $2/1 (11/27)
Stressballs Product (ETS) $1.50/1 (11/13)
Swiffer Product (exc. WetJet Starter Kits, Dusters 1ct or 2ct and ETS) $1/1 (11/13)
Tampax Tampons 14ct+ or Tampax Cup (ETS) $1/1 (11/27)
Tide Laundry Detergent 69oz or less or Tide Purclean Laundry Detergent 46oz or less or Tide Antibacterial Spray or Tide To Go Instant Stain Remover Wipes 10ct or Tide To Go Instant Stain Remover Pen 3ct (exc. Tide PODS, Tide Rescue, Studio by Tide Laundry Detergent, Tide Simply Laundry Detergent, Tide Simply PODS, Tide Detergent 10oz and ETS) $2/1 (11/27)
Tide Laundry Detergent 92oz+ or Tide Purclean Laundry Detergent 69oz+ (exc. Tide PODS, Tide Rescue, Studio by Tide Laundry Detergent, Tide Simply Laundry Detergent, Tide Simply PODS, Tide Detergent 10oz and ETS) $3/1 (11/27)
Tide PODS Laundry Detergent 31ct or less Including Tide PODS 35ct (exc. Tide Liquid/Powder Laundry Detergent, Tide Hygienic Clean Power PODS, Tide Simply Laundry Detergent, Tide Simply PODS, Tide PODS 9ct and less and ETS) $2/1 (11/27)
Tide PODS Laundry Detergent 32ct+ or Tide Hygienic Clean Power PODS Laundry Detergent 21ct+ (exc. Tide Liquid/Powder Laundry Detergent, Tide PODS 35ct, Tide Simply Laundry Detergent, Tide Simply PODS and ETS) $3/1 (11/27)
Venus Razor (exc. Disposables) $3/1 (11/13)
Vicks Children's Cough, Children's Cough & Congestion, Children's VapoRub, BabyRub or Botanicals Immunity Product (exc. NyQuil, DayQuil, Sinex, Formula 44 and ETS) $2/1 (11/13)
Vicks DayQuil, NyQuil or Formula Product (exc. DayQuil & NyQuil 8ct and ETS) $2/1 (11/27)
Vicks Sinex Product (exc. Sinex LiquiCaps and ETS) (11/27)
Vicks Vapo Product (exc. DayQuil, NyQuil, Sinex, Formula 44 and ETS) $1/1 (11/13)
Save coupon insert – October 31, 2021
Halls 10-ct.+ $1.25/2 (12/11)
Oscillococcinum, ColdCalm or ThroatCalm, 6 dose or 12 dose $3/1 (5/1/22)
Quantum Health Lip Clear or USDA Organic TheraZinc $2/1 (1/23/22)
Sambucol, Excludes 20-ct. and smaller $3/1 (12/31)
Splenda Diabetes Care Shakes, 6-ct. $4/1 (4/27/22)
Tylenol Cold or Tylenol Sinus $1/1 (12/11)
ColdEEZE, 24-ct.+; Excludes 10-ct. $3/1 (12/5)