Welcome to the very last annual Sunday coupon insert schedule ever! Wait – the last ever? Well, we'll see about that.
The owner of Coupons.com has publicly proclaimed that it expects "digital coupons to completely replace the traditional print free-standing insert in 2022." But all three insert publishers have a full slate of coupons planned for 2022 – not quite as many as in recent years, but far from none at all.
Once again, Coupons in the News is your exclusive source for the upcoming year's coupon insert schedule. The internet will be full of purported 2022 insert schedules based on bloggers' guesswork and past trends, but this schedule is the only complete and accurate one, based exclusively on the schedules as compiled by the publishers of SmartSource, Save, and Procter & Gamble's brandSAVER.
One important thing to note is that the publishers' schedules don't specify when there will be multiple editions of an insert on any particular week, so this schedule doesn't either. But there may, in fact, be more than one SmartSource or Save insert, or a Save-published Unilever Super Saver, on any of these dates. Find out for sure a little closer to each Sunday, in the weekly coupon insert preview.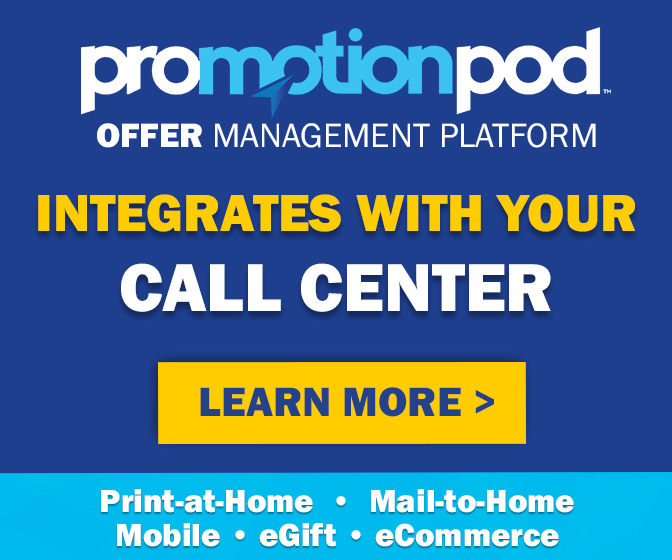 That said, as you begin to plan when you might want to buy extra newspapers for extra inserts, or skip a week altogether, you may find that you'll be skipping more weeks than you have in recent years. There will be four weekends with no inserts at all in 2022, for the first time since 2019 (there were only two insert-free weekends in 2021).
P&G typically distributes its monthly brandSAVER on the first or last Sunday of each month. This time it's doubling up in May and July, and publishing no inserts in April or June as a result. But the real wrinkle in 2022 is that the last Sunday of the year is Christmas Day, so P&G is pushing that insert to the following January, as it does whenever Christmas falls on a Sunday, which occurred most recently in 2016 and 2011. That means there will be only 11 P&G inserts in 2022, and presumably 13 of them in 2023 to make up for it.
The SmartSource publication schedule is virtually unchanged from 2021. Once again, SmartSource publisher Neptune Retail Solutions will offer inserts on 43 out of 52 Sundays, skipping the holiday weekends of Presidents' Day, Easter, Memorial Day, Father's Day/Juneteenth, Independence Day, Labor Day, Thanksgiving, Christmas and New Year's.
The Save schedule has seen the most changes, as the Vericast-published insert will be distributed on 37 Sundays, down from 43 in 2021 and a record 47 Sundays in 2020. Save will actually be publishing on some holiday weekends, including Presidents' Day and Father's Day/Juneteenth, but it's skipping scattered other non-holiday weekends throughout the year. That's not necessarily an indication that there will be fewer Save inserts overall, as there could end up being more double editions.
As a result, there are some more holes in the schedule than there have been lately. Easter weekend, Labor Day weekend and the last two weeks of the year will see no coupon inserts at all. So get the Sunday paper if you want to read the Sunday paper on those weekends – but don't get the paper if you're just looking for coupons.
So have a look at the exclusive, accurate, official Coupons in the News insert calendar below, or click here to download and print a copy of the 2022 Sunday coupon insert schedule to keep in your coupon binder. And, as always, check back here each week throughout the year for a preview of the specific coupons you can expect to receive in each insert. Happy holidays, and happy couponing!
2022 Coupon Insert Schedule
| | |
| --- | --- |
| January | |
| 1/2/22 | SmartSource, Save |
| 1/9/22 | SmartSource |
| 1/16/22 | SmartSource, Save |
| 1/23/22 | SmartSource, Unilever |
| 1/30/22 | SmartSource, Save, P&G |
| February | |
| 2/6/22 | SmartSource, Save |
| 2/13/22 | Save |
| 2/20/22 | SmartSource, Save |
| 2/27/22 | SmartSource, Save, P&G |
| March | |
| 3/6/22 | SmartSource, Save |
| 3/13/22 | SmartSource, Save |
| 3/20/22 | SmartSource |
| 3/27/22 | SmartSource, Save, P&G |
| April | |
| 4/3/22 | SmartSource, Save |
| 4/10/22 | SmartSource, Save |
| 4/17/22 | NO INSERTS |
| 4/24/22 | SmartSource, Save |
| May | |
| 5/1/22 | SmartSource, Save, P&G |
| 5/8/22 | SmartSource, Save |
| 5/15/22 | SmartSource, Save |
| 5/22/22 | SmartSource, Save |
| 5/29/22 | P&G |
| June | |
| 6/5/22 | SmartSource, Save |
| 6/12/22 | SmartSource |
| 6/19/22 | Save |
| 6/26/22 | SmartSource, Save |
| July | |
| 7/3/22 | P&G |
| 7/10/22 | SmartSource, Save |
| 7/17/22 | SmartSource, Save |
| 7/24/22 | SmartSource, Save |
| 7/31/22 | SmartSource, Save, P&G |
| August | |
| 8/7/22 | SmartSource, Save |
| 8/14/22 | SmartSource |
| 8/21/22 | SmartSource, Save |
| 8/28/22 | SmartSource, Save, P&G |
| September | |
| 9/4/22 | NO INSERTS |
| 9/11/22 | SmartSource, Save |
| 9/18/22 | SmartSource |
| 9/25/22 | SmartSource, Save, P&G |
| October | |
| 10/2/22 | SmartSource, Save |
| 10/9/22 | SmartSource |
| 10/16/22 | SmartSource, Save |
| 10/23/22 | SmartSource, Save |
| 10/30/22 | SmartSource, P&G |
| November | |
| 11/6/22 | SmartSource, Save |
| 11/13/22 | SmartSource, Save |
| 11/20/22 | SmartSource, Save |
| 11/27/22 | P&G |
| December | |
| 12/4/22 | SmartSource, Save |
| 12/11/22 | SmartSource, Save |
| 12/18/22 | NO INSERTS |
| 12/25/22 | NO INSERTS |