One of the first rules of couponing is that store brands don't always represent the best deal – you can usually get name brands for a lot less, by combining sales and coupons.
But what if there are no sales or coupons? Many shoppers are beginning to find that store brands aren't such a bad deal after all. And that's putting name brands on notice – if they lose too many sales to their store brand competition, they may have no choice but to start offering more deals of their own again.
Kroger last week reported "tremendous growth" in sales of its store brand products, with 92% of shoppers purchasing at least one Kroger-brand product in the first quarter of this year.
"When the economy is tight, our brands always gain share," Kroger CEO Rodney McMullen told investors. What follows, he said, is a "typical trend" among national brands "where they get more aggressive in promoting."
At least one national brand already is. Heavy demand during the coronavirus pandemic, and the supply chain challenges that followed, led many companies to offer far fewer promotions and coupons than they once did. But Campbell Soup Company CEO Mark Clouse told investors recently that in the coming months, the company plans to reverse its reduced promotional activity to more normal levels, in order "to strengthen competitiveness and combat private label trade down."
In its most recent report, the Private Label Manufacturers Association found that store brand products "experienced impressive sales gains" in the first few months of this year, gaining 6.5% in dollar sales, compared to national brands' 5.2%. And that was before inflation really got bad – the group's next quarterly report, expected out next month, could show that gap widening even further.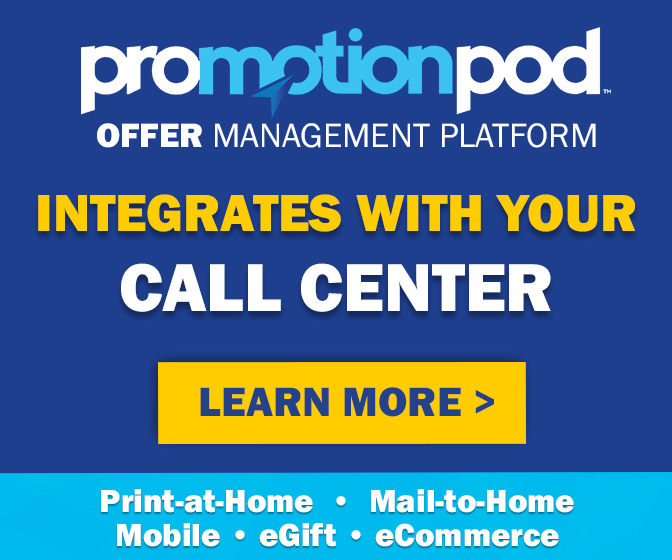 And in a report released this morning by FMI—the Food Industry Association, 40% of shoppers surveyed said they've been buying more private brands now as compared to before the pandemic, with three-quarters planning to continue doing so.
That's great news for retailers like Kroger, Walmart and Target, all of which have reported surging store brand sales recently. Not so great news for national brands, who find themselves with stiffer competition for shoppers' increasingly-stretched grocery dollars.
For some manufacturers, though, ramping up coupons and deals is not as easy as flipping a switch. There's no sense offering deals on products you can't even keep fully stocked in stores, after all. Kellogg, for one, is still recovering from a triple whammy last year – not only did it face the same supply chain challenges as everyone else, but it experienced a labor strike and a cereal plant fire that impacted production and made offering promotions difficult. With its cereal sales down – opening opportunities for competitors, including store brands – Kellogg is working to get its coupon campaigns and promotions back to normal. But it's been a process.
Then there are the manufacturers trying to have it both ways – offering more promotions, but not too many more. Since well before the coronavirus pandemic, Kraft Heinz has been reducing its reliance on promotions, Chief Financial Officer Andre Maciel told a Deutsche Bank investors' conference last week. "Obviously, we do expect promotional activity to be higher than it has been in the last 12 months, because we and others have been limited by capacity," he said. But "we should not expect to go back to 2019 levels… because it's just money that's not well spent."
Procter & Gamble is still offering coupons and deals for shoppers who are seeking them out, but it also hopes to earn more from shoppers who think P&G's products are better than their store-brand equivalents and worth paying more for. "There is a subset of consumers for whom price alone is extraordinarily important," P&G CEO Jon Moeller told the same Deutsche Bank conference. "And we're very intentional, ensuring we have offerings that meet those low-cash outlay needs. But for the majority of consumers, it's not about price in isolation. It really isn't. It's about value and, am I getting something that's worth paying that extra nickel or dime for?"
Similarly, General Mills says it's offering more coupons lately – albeit digital-only – but it also hopes there are enough shoppers who will happily pay more for a quality product. Many of the company's products are priced higher than competitors', Jon Nudi, General Mills' President of North America Retail told a separate investors' conference recently. "And that's by design. That's where we want to be. We don't want to be too far out, but we do want to lead. We believe that we have the capabilities and the right with our brands to lead pricing."
So as more shoppers turn to store brands to save money, you can expect at least some national brands to fight back with more eye-catching deals, to lure some of those price-conscious shoppers back. Otherwise, more shoppers may find that old couponing rule doesn't apply anymore – and store brands really do represent the best deal.
Image source: Kroger