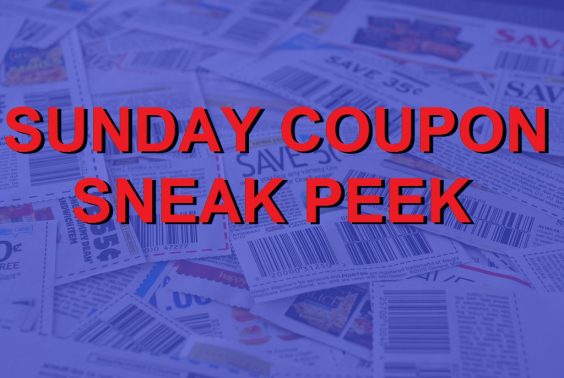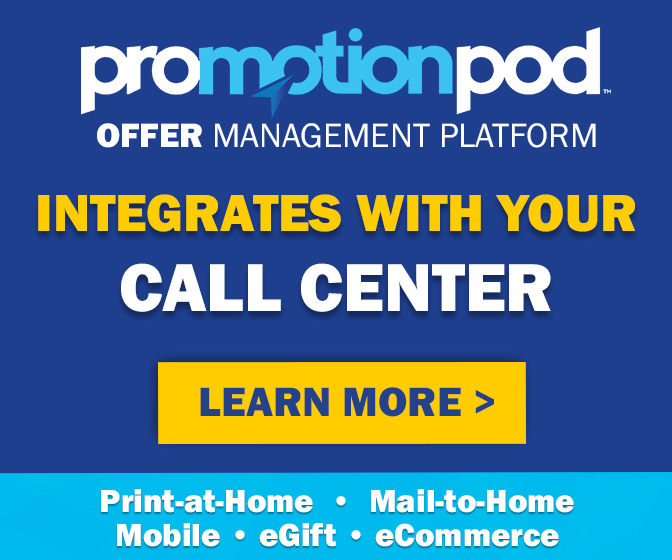 You should find two coupon inserts in your Sunday newspaper this weekend, one each from SmartSource and Save. Here's a preview of the coupons to look out for.
It's a very long list, but if you're a fan of food coupons – hope you like tomatoes and Italian ice! Because those are the only food products in the entire list below, as coupons for edible items become more and more scarce.
In the meantime, you can search our coupon database for additional coupons. And be sure to look at the latest cash-back offers from Ibotta, Checkout 51 or Makeena for additional savings, or check out Merryfield or Fetch Rewards to see how you can turn your receipts into gift cards!
And now, as provided by Sunday-Coupons.net, here are the coupons to watch for this weekend:
SmartSource coupon insert – May 7, 2023
Albolene Makeup Remover $3/1 (6/17)
Allegra Hives 24HR Product 30ct $5/1 (5/27)
Allegra Allergy 24HR 24ct to 45ct, Allegra 12HR or Allegra Children's Product 4oz or 12ct $4/1 (5/27)
Allegra Allergy 24HR Tablet 60ct, Allegra-D 10ct+ or Allegra Children's Product 8oz $5/1 (5/27)
Allegra Allergy 24HR Tablets 70ct and 90ct or Gelcap Product 60ct $8/1 (5/13)
Allegra-D Product 15ct+ $8/1 (5/13)
Certain Dri Antiperspirant $2/1 (6/17)
Cottonelle Flushable Wipes 42ct+ .50/1 (6/4)
Cottonelle Toilet Paper Mega Rolls 4pk+ $1/1 (6/4)
CoverGirl Mascara Product (exc. Accessories and ETS) $4/1 (5/20)
CoverGirl Face Product (exc. Cheekers, Accessories and ETS) $3/1 (5/20)
CoverGirl Eye Product (exc. Mascara, 1-Kit Shadows, Accessories and ETS) $3/1 (5/20)
Irish Spring Body Wash (exc. 3.4oz or less Body Wash ETS) $1/1 (5/27)
Jergens Natural Glow Product (ETS & Applicator Mitt) $1.50/1 (6/4)
Jergens Product 3.4oz+ $1.50/1 (6/4)
Palmolive Ultra Dish Liquid 18oz+ .75/1 (5/27)
Red Gold Tomato Juice, Salsa or Folds of Honor Ketchup .75/1 (6/30)
Red Gold Tomato Juice, Salsa or Folds of Honor Ketchup .75/2 (7/31)
Red Gold Tomatoes, Tomato Juice, Salsa, Tomato Love or Folds of Honor Ketchup 10oz+ $1/3 (7/8)
Softsoap Body Wash 20oz+ $1/1 (5/27)
Xyzal Product 35ct+ $8/1 (5/20)
Save coupon insert – May 7, 2023
Advil 144ct+ $3/1 (5/14)
Advil or Advil PM 18ct+ or Advil Children's $1/1 (6/4)
Advil PM 80ct+ $3/1 (5/14)
Axe Body Spray, Deodorant/Antiperspirant Stick or Body Wash Item (exc. Twin Packs and ETS) $2/1 (5/20)
Benadryl Adult Product (ETS) $1/1 (5/20)
Betadine Antiseptic $3/1 (6/7)
Boost Nutritional Drinks Packages $5/2 (7/2)
CeraVe Healing Ointment Product (exc. 0.35oz, 1oz Cleanser Bar and ETS) $3/1 (5/27)
CeraVe Itch Relief Product (exc. 1oz Cleanser Bar and ETS) $3/1 (5/27)
CeraVe Product (exc. 0.35oz Healing Ointment, 1oz Cleanser Bar and ETS) $2/1 (5/27)
CeraVe Sunscreen Product (exc. 1oz Cleanser Bar and ETS) $3/1 (5/27)
Coppertone 4oz+ or Coppertone Face Product (ETS) $2/1 (6/6)
Coppertone 4oz+ or Coppertone Face Products (ETS) $5/2 (6/6)
Cosequin Joint Health Supplement for Cats $2/1 (7/31)
Cosequin Joint Health Supplement for Dogs $5/1 (7/31)
Dial Body Wash, Dial Men's Body Wash, Dial Kids Body Wash or Tone Body Wash $1.50/1 (5/21)
Dial Foaming Hand Washes or Gel Hand Soaps 11oz $1/2 (5/21)
Dove Body Lotion 13.5oz $2/1 (5/20)
Dove Body Love Cleansing Product (exc. Dove Body Love Beauty Bars) $2/1 (5/20)
Dove Antiperspirant Dry Spray or Deodorant Spray (exc. Twin Packs or ETS) $2.50/1 (5/20)
Dove Baby Product 13oz or 20oz (exc. Gift Sets, Bars, Shampoos, Wipes and ETS) $2/1 (5/20)
Dove Antiperspirant or Deodorant Stick (exc. Clinical, Invisible Solid, Twin Packs and ETS) $2/1 (5/20)
Dove Love Your Hair Collection $4/2 (5/20)
Dove Hair Care Products (exc. Dove Men+Care and ETS) $3/2 (5/20)
Dove Hand Wash Product or Hand Sanitizer 8oz+ $1/1 (5/20)
Dove Body Wash 20oz+ (exc. Twin Packs and ETS) $2/1 (5/20)
Dove Body Polish $3/1 (5/20)
Dr. Scholl's Insole or Over-the-Counter Treatment Priced $4.95+ $3/1 (5/31)
Dr. Scholl's Insole or Over-the-Counter Treatment Priced $8.95+ $5/1 (5/31)
Eucerin Body Product 5oz+ or Eucerin Baby Product (ETS) $2/1 (6/3)
Eucerin Cream Product 16oz (exc. other Eucerin Products and ETS) $3/1 (6/3)
Eucerin Sun Product (ETS) $3/1 (6/3)
Flonase Pill 36ct or 48ct or Spray 60ct or 72ct $4/1 (5/21)
Flonase Pill 96ct or Spray 120ct+ $8/1 (5/14)
GenTeal Tears Eye Drops $3/1 (6/4)
Imodium (exc. 6ct) or Lactaid Supplement Product (ETS) $3/1 (5/20)
Luigi's Real Italian Ice Box, any $1.25/1 (7/7)
Mederma Advanced Scar Gel 50g (exc. other Mederma Products) $8/1 (6/3)
Mederma Product (exc. Advanced Scar Gel 50g and Quick Dry Oil 60ml) $6/1 (6/3)
Mr. Clean Product (ETS) .50/1 (5/20)
Mr. Clean Unstopables Product (ETS) $1/1 (5/20)
Nature's Bounty Co Q-10 or Probiotic Supplement $3/1 (6/4)
Nature's Bounty Gummy Vitamin Including Kids $3/1 (6/4)
Nature's Bounty Optimal Solutions Vitamin or Supplement $2/1 (6/4)
Nature's Bounty Vitamin or Supplement $1/1 (6/4)
Nature's Truth Vitamin or Supplement $1/1 (7/7)
Nature's Truth Vitamins or Supplements $3/2 (7/7)
Opti-Free Puremoist or Opti-Free Replenish 10oz+ $3/1 (6/4)
Opti-Free Puremoist or Opti-Free Replenish Twin Pack Only $6/1 (6/4)
Osteo Bi-Flex 88ct or less $5/1 (5/21)
Osteo Bi-Flex Ease Product $7/1 (5/21)
Osteo Bi-Flex Item 120ct to 180ct $10/1 (5/21)
Pataday Eye Allergy Itch Relief Drops $7/1 (6/4)
Pepcid Product 25ct+ $3/1 (6/3)
Persil ProClean Large Liquid or Discs Laundry Detergent 100oz to 150oz/38ct to 62ct $3/1 (5/21)
Persil ProClean Laundry Detergent 100oz to 150oz/15ct to 62ct $2/1 (5/21)
Quilted Northern Bath Tissue Mega Rolls 6pk+ $1/1 (6/7)
Renuzit Adjustable Air Freshener Cones 3pk $1/1 (5/21)
Renuzit Adjustables Air Freshener Cones – Buy FOUR, Get TWO FREE up to $2.58 B4G2 (5/21)
Revlon ColorStay Cosmetics Only $2.50/1 (5/20)
Revlon ColorStay Cosmetics Only $6/2 (5/20)
Revlon Illuminance Skin-Caring Foundation Only $4/1 (5/20)
SheaMoisture Products (exc. Bar Soap, Lip Balm, Single-Use Packets, 0.5oz Sheet Masks and ETS) $6/2 (5/20)
Suave Antiperspirant or Deodorant Product (exc. Twin Packs and ETS) .50/1 (5/20)
Suave Lotion Product (exc. 3oz and ETS) $1/1 (5/20)
Suave Pink Lush & Coily, Long & Strong, Volume, Smooth, Vivid Color and Curly Collection Products (exc. Suave Simply Styled, Suave Essentials, Twin Packs and ETS) $1.50/1 (5/20)
Suave Professional Green or Gold Shampoo or Conditioner Product (exc. Suave Essentials, Twin Packs and ETS) $1/1 (5/20)
Systane Lubricant Eye Drops 10ml $5/1 (6/4)
TRESemme Pro Style Shampoo or Conditioner Products (ETS) $4/2 (5/20)
Tylenol Adult Product (exc. Tylenol PM, Tylenol Cold or Sinus and ETS) $2/1 (6/3)
Tylenol PM, Motrin PM or Simply Sleep Product (ETS) $2/1 (6/3)
Voltaren 150g+ $5/1 (6/4)
Voltaren 50g or 100g $3/1 (6/4)
Zaditor Eye Drops $3/1 (6/4)
Zyrtec Adult 24ct to 60ct or Zyrtec Children's Product 24ct or 8oz (exc. Wipes) $4/1 (5/20)
Zyrtec Adult Product 90ct $10/1 (5/13)