With coupons you can clip from the Sunday newspaper, digital coupons you can load to your store's loyalty account, digital rebates you can claim by scanning your receipt, there are plenty of ways to save – but it's a lot to keep track of. What if you could get all the same savings on your groceries just by swiping your credit card when checking out?
A newly-announced partnership aims to make that possible for millions more shoppers.
Loyalty and promotions company Snipp Interactive and the card-linked offer platform Triple are teaming up to offer "brand-funded rewards on everyday spend items in categories like food, pet, and health & beauty products" – in other words, the equivalent of digital grocery coupons linked to your credit card that are automatically credited to you when you use your card to pay.
Most card-linked offers come in the form of cash back or points that you get for shopping at a participating retailer using a specific credit or debit card. So you might get, say, 3% cash back for shopping at your favorite store or eating at a local restaurant. But what if you want $1 off a pack of Bounty paper towels, or 50 cents off a box of Cheerios at the grocery store? You'll have to clip a coupon for that.
But not after these new offers go live. Snipp is pitching its partnership with Triple as "the first time banks will be able to offer item-level discounts on everyday spend product categories" that are redeemable on promoted products at any participating retailer, online or in-store.
The Snipp-Triple pair-up completes a process begun last month when Triple announced a partnership with the receipt-data technology firm Banyan. PNC Bank-owned Triple provides the platform for PNC and other banks' card-linked savings programs, Banyan provides the item-level purchase data for various retailers, and Snipp will now provide the promotions. Together, they'll allow for the types of discounts that have mostly eluded card-linked savings programs before now.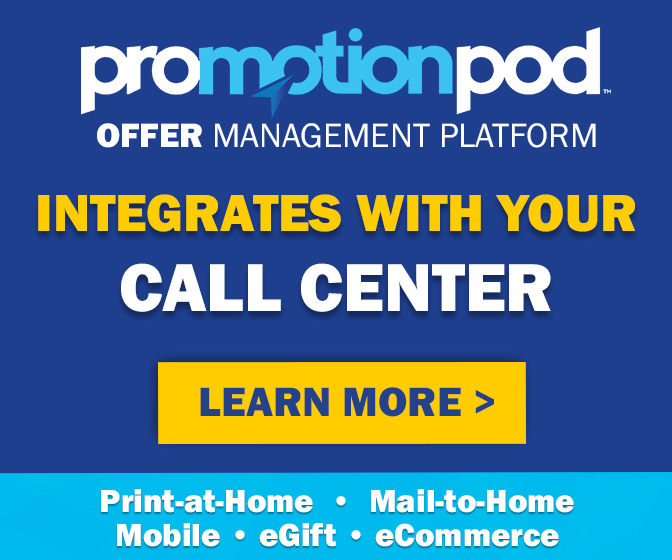 Grocery stores are where shoppers regularly spend the majority of their retail dollars. But those types of stores mostly rely on the manufacturers of the products they sell to fund most of their promotions, in the form of weekly sales or coupons. And product manufacturers can't participate in card-linked savings programs unless those programs have access to your receipt data to identify the specific products you purchase, in order to match them to specific offers.
And now, as a result of this new partnership, they can.
Offering manufacturer discounts as part of card-linked offer programs aligns with a number of growing trends. More couponing is shifting from paper to digital. More digital couponing is shifting from retailer-specific offers that have to be used at the store where you clip them, to retailer-agnostic offers that can be used anywhere you shop, like those offered on cash-back apps or as part of the ongoing effort to introduce universal digital coupons. And the majority of shoppers use credit or debit cards to pay for their groceries.
So these partners hope that offering discounts in a form many shoppers prefer, available at whatever store they choose, using a payment method they already use, at the types of stores they frequent the most, could prove to be the best way to reach consumers where they already are.
"The most relevant offers for a consumer are related to everyday spend at places like grocery stores, pharmacies and convenience stores," Snipp Media President Tom Burgess said in a statement. "This partnership will provide more innovative and highly relevant offers to Triple's rapidly growing customer base," added Triple Co-Founder and Chief Strategy/Product Officer Steven VanFleet. "Snipp's brand relationships and access to CPG offer content will allow us to deliver the more compelling deals consumers are looking for from our banking clients' cash-back programs."
Snipp says shoppers should begin seeing these new offers on Triple-powered banking platforms later this year, and it expects other financial institutions to get on board with similar programs in the near future as well. And then, for those averse to clipping, couponing could become easier than ever – no actual coupons required.
Image source: Triple