(Dec. 6th update: Read the latest developments here: "No, Your Commissary Is Not Closing. Not Yet, Anyway.")
(Dec. 18th update: And read even more here: "Commissary Comments on Coupons, Customers – and Closing")
If U.S. service members want to save on their groceries, shouldn't they just clip coupons and shop the sales like the rest of us? That's the gist of a recent government report, that has the military using plenty of ammunition to fight back.
Today, the Military Resale and MWR Center For Research released a 114-page response to U.S. Senate Republican Tom Coburn's recent three-page assertion that the government could save billions by no longer funding military-run commissaries. Those three pages were part of a larger report that focused on several ways the Pentagon can cut back on non-essential services to save money. "Mission creep," Coburn's report reads, "has essentially transformed the Department of Defense into the Department of Everything."
The Department of Defense operates about 250 commissaries on U.S. military installations around the world. For all intents and purposes, they are military owned and operated grocery stores – complete with their own loyalty card (read: "Clipless Coupons for Troops"), and even Commissary-focused blogs like Military Wives Saving and Commissary Deals that feature Commissary deals and coupon matchups. "If the Pentagon run grocery stores were a national chain," Coburn's report reads, "they would easily be one of the ten largest grocery store chains in the United States."
Unlike other grocery store chains, though, the commissaries are not for profit. They sell their groceries at cost, plus a 5% surcharge to help cover operational costs. "Commissaries constitute one of the top benefits for today's military," the Commissary website says, "and are an important inducement to recruitment and retention of skilled personnel."
Nonsense, says Coburn's report. It is unlikely, he claims, that "a grocery benefit is a determining factor in a soldier deciding whether or not to re-enlist." Besides, he cites research that purchases by military retirees – not active members – account for more than half of all Commissary sales. While overseas commissaries allow military families to buy familiar food in foreign lands, many U.S. commissaries just don't make sense, Coburn says. Fort Myer, for example, is located a stone's throw from the Pentagon in Virginia, and has its own Commissary. But it's located "less than two miles from at least three major national grocery store chains: Safeway, Costco and Giant."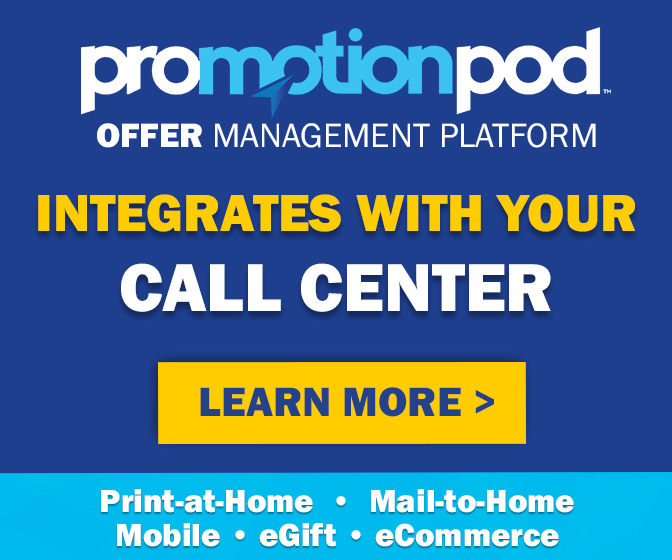 Coburn's report suggests simply raising military pay by around $400 a year and allowing military shoppers to get their groceries somewhere else. The commissaries would not be compelled to close, he says, though eliminating their subsidy and ability to sell products at cost, could effectively cause them to. "By getting the Department of Defense out of the grocery business here in the United States, Congress could increase military pay across the board and allow military members to shop at the stores of their choice… and still save $9.1 billion over ten years."
The Resale Research report says it's not just about numbers: "The military resale system has traditionally been defended along compassionate and mission grounds." Then it goes on to cite numbers: 260,000 customers visit a Commissary each day, buying more than $16.5 million worth of groceries per day – or more than $6 billion a year. The report also says $400 in extra pay is nowhere near enough to offset the loss of the commissary benefit. It reports that Commissary customers save an average of 32% – nearly $4,500 per year for a family of four – as compared to regular grocery store prices. But that conclusion, counters Coburn's report, "appears to assume members of the military would have purchased the same items at full retail price at other commercial grocery stores, rather than comparison shop or otherwise take advantage of any type of lower prices, coupons, frequent shopper programs, or promotions."
That's not to say military families don't look for deals, though. They appear to use coupons a lot more than civilians, even when you take into account that coupons are not as readily available to those serving overseas. The Resale Research report says military families redeemed coupons worth $112.7 million last year. With $6 billion in sales, that's a coupon savings rate of nearly 2%. Overall, separate studies say, U.S. consumers redeemed $4.6 billion worth of coupons last year, against $584 billion in sales – a coupon savings rate of less than 1%, or half that of military members.
Service members consistently rate the Commissary as a "top tier benefit, following only military health care," concludes the Resale Research report. But Coburn's report asserts that U.S.-based commissaries are a benefit the military can no longer afford. "Grocery stores received $1.27 billion in Pentagon funding in 2012," he says, nearly twice as much as the Army spent last year "on assault rifles, carbine rifles, sniper rifles, grenade launchers, light and heavy machine guns, and shotguns combined."
As the old saying goes: Guns or butter? Whichever side you choose, could depend on whether you think those who serve deserve to save as well.
(Dec. 6th update: Read the latest developments here: "No, Your Commissary Is Not Closing. Not Yet, Anyway.")
(Dec. 18th update: And read even more here: "Commissary Comments on Coupons, Customers – and Closing")
Image source: Defense Commissary Agency