Who wouldn't be loyal to a grocery store that offers 30% savings and lets you use expired coupons? Just in case that wasn't enough, U.S. military commissaries are now offering a loyalty card on top of it all.
The Defense Commissary Agency has completed the rollout of its Commissary Rewards Card, at all 247 commissaries on U.S. military bases around the world. For now, the only "rewards" offered by the Rewards Card are digital coupons, which can be loaded once the card is picked up at a shopper's local Commissary, and registered online. According to a news release, "future enhancements to the card" will allow Commissaries to make "offers based on the customer's specific usage, alert patrons to available sales promotions at their local stores and reward consistent shoppers with specific incentives."
Loyalty cards have become a hot topic lately among civilians, as they debate the pros and cons (read the latest news about loyalty programs here). But a card that offers coupons is welcome to many military shoppers – especially those based overseas, who don't have easy access to the coupons that most stateside Americans enjoy.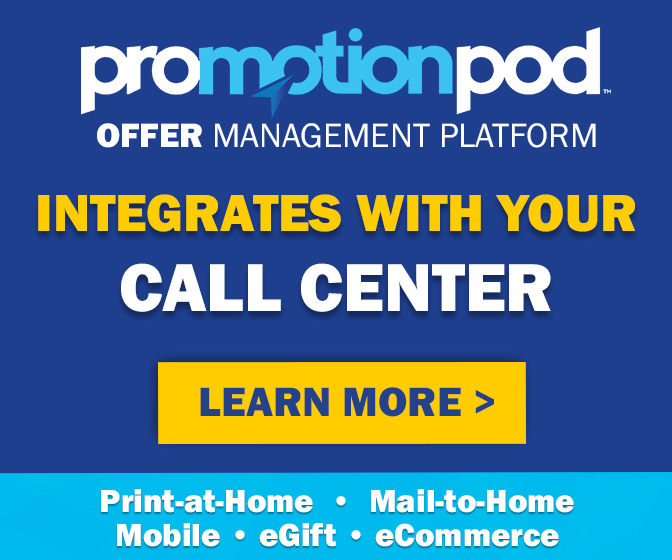 It's for that reason that overseas Commissaries accept manufacturer's coupons up to six months past their printed expiration dates. Entire coupon-collecting initiatives have been created, to send expired coupons overseas to military families who can use them – there's Coupons to Troops, Operation Expiration and Troopons: Coupons for Troops, to name just a few.
But could digital coupons make these initiatives obsolete? "One of the advantages of digital coupons is that they are available to all our customers worldwide instantly, so our overseas customers won't need extra time to be able to use these coupons," reads a Commissary Rewards Card FAQ. It also points out that "you cannot 'stack' digital and paper coupons." In other words then, digital coupons cannot be used past their expiration date, nor can they be used together with a paper coupon that might arrive in the mail from well-meaning coupon collectors.
Just like civilian stores' loyalty cards that offer digital coupons, though, the Commissary card isn't necessarily aimed at super savers. True couponers tend to prefer paper coupons over digital coupons – not only can they can be stacked with store coupons, but you can acquire and use multiples of the same coupon, as compared to the one-time use digital offerings. But the Commissary card is aimed primarily at those who might not otherwise use coupons at all. "I don't coupon enough," said the very first commissary customer to use the new card during its testing phase in August. "But now that I have this, I don't have to."
So don't stop collecting those coupons for troops just yet. For every commissary customer satisfied with the new card's digital offerings – that just means more expired coupons to go around, for everyone else.