Judging by the vocal reaction from military families late last year, any proposal that would affect their commissary benefit is not a popular one. But a new survey suggests that many military families are actually fine with the idea. Really.
That word comes from First Command Financial Services, a financial planning company that serves members of the U.S. military. Its latest quarterly "Financial Behaviors Index", as provided to Coupons in the News, asked members of the military what they thought about a recent proposal to eliminate the taxpayer-funded subsidy to U.S.-based Commissary grocery stores. That subsidy allows the stores to sell groceries at cost plus a 5% surcharge, offering a significant savings for military shoppers. Eliminating the subsidy could threaten the commissary system's very future. 72% of those questioned in the First Command survey agreed that grocery prices are better in commissaries than at off-base grocery stores, and 39% said their food costs would go up without them.
But then First Command goes on to find that "many servicemembers are taking an optimistic view of the cost-cutting proposal." While 48% are not in favor of any proposal to "eliminate taxpayer-subsidized commissaries", 44% agree that replacing the commissary subsidy with a monthly food allowance "would give military families the added convenience of shopping anywhere", and 43% believed it would "give the nation another way to cut government spending." And respondents said they do the majority of their grocery shopping off base anyway.
"Roughly four out of ten military families consider commissaries to be an important part of their current compensation as well as future retirement benefits," First Command CEO Scott Spiker said in a news release – which, incidentally, suggests that six out of ten do not. "They are focusing on the positive ways these changes may impact their families and the nation."
Focusing on the positive? Have a look around the internet, and on this site, and you won't find a whole lot of positive responses to the proposal. The suggestion to eliminate government funding for commissaries, and have them stand on their own, has been out there for a while. But it gained renewed attention when Oklahoma Republican Senator Tom Coburn included the recommendation in a November report on Pentagon waste, and commissary supporters hotly disputed it (read: "U.S. Military's Grocery Stores Come Under Fire").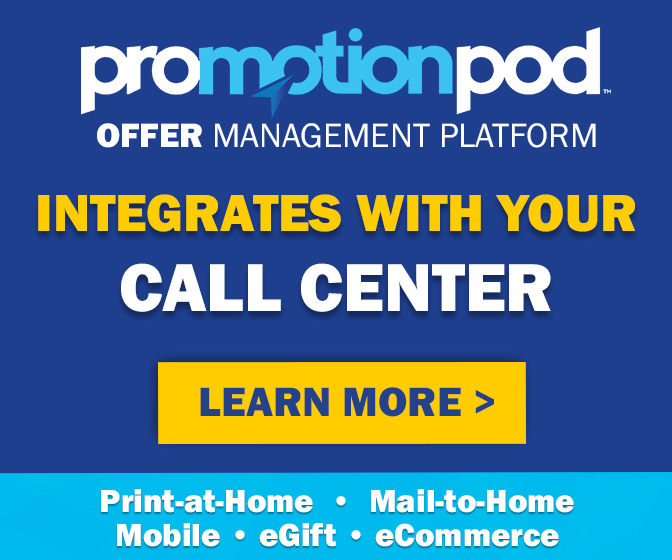 It could have a lot to do with who, exactly, was included in the survey. First Command says it questioned "middle-class military families", defined as "senior NCOs and commissioned officers in pay grades E-6 and above, with household incomes of at least $50,000." That would exclude a large number of those defined by the Defense Commissary Agency (DeCA) as its "heavy shoppers". "Younger bustling families and senior couples" who are either under age 35 or over 55, with an income of "$30 to $50K+" spend more than $3,000 a year in 34 trips to the Commissary each year, DeCA says. Those with incomes over $100,000 a year only drop by the Commissary 7-8 times a year and spend an annual total of just $450.
Coburn suggests replacing the commissary subsidy with a food allowance of "about $400 per year for the average military family." That would essentially pay for a year's worth of Commissary groceries for the higher-income shoppers cited by DeCA. Heavier Commissary shoppers argue that $400 a year – or just over $33 a month – would not be nearly enough to offset the higher prices that commissaries will likely charge if they lose their government subsidy.
There was no action on Coburn's recommendation in the 112th Congress that wrapped up earlier this year, and no indication it will come up for a vote in the new Congress. So that offers some relief to Commissary supporters, though there are other concerns looming. During the recent "fiscal cliff" debate, lawmakers pushed back sequestration – or automatic Defense Department spending cuts – to March 1. Barring an agreement to avoid the cuts, commissary funding – along with most Pentagon programs – will be reduced by 9.4% this year. That would have "a tremendous impact on store operations including operating hours, product availability and store modernization," Steve Rossetti of the American Logistics Association tells columnist Tom Philpott.
In the end, is it worth nearly $1.4 billion a year to allow a certain segment of the military population to save on their groceries, while others don't seem to care so much whether they have a Commissary or not? DeCA says the lowest-income service members who could benefit most from Commissary savings are least likely to actually shop there. Meanwhile, a new report from the Pentagon's Reserve Forces Policy Board notes that Reservists make up only 3% of commissary users. "The average American lives less than six miles from a supermarket," the report notes. "In contrast, 54 percent of Reserve and National Guard units are located more than 20 miles away from a military commissary." The report suggests that a better way of determining the true value of the commissary system is to weigh its costs against the percentage of all service members who actually use it.
"As lawmakers look for ways to cut federal spending," First Command's Spiker concludes, "our men and women in uniform are sizing up how those cuts might impact their near- and long-term finances."
Some, it seems, more than others.
Image source: Defense Commissary Agency