Remember when Webvan was going to revolutionize the supermarket industry? Ordering your groceries online and having them delivered to your doorstep was going to be the way we all shopped in the future.
But Webvan went bust a dozen years ago. So is it the future yet?
In an era when music stores have been supplanted by music downloads, and bookstores are losing ground to Amazon and eBooks, online grocery ordering is a revolution whose time never quite seems to come. Sure, some have embraced it. But a recent survey suggests the majority of us are still lukewarm about the idea.
The Symphony EYC survey found that more than two-thirds of respondents still prefer to shop for their groceries in person. And when given the choice of having an online order available for pickup in one's preferred supermarket, at another local store, in a drive-through or having it delivered – home delivery, surprisingly, is named as the least preferred option. Overall, in a world where there's an app for nearly everything – including your supermarket – only 5.6% of those surveyed said they'd ever used their mobile phone to order groceries.
At the same time, a separate recent research report from IBISWorld notes that online groceries represent a $6 billion a year industry. So someone surely is buying their food online. But why aren't we all?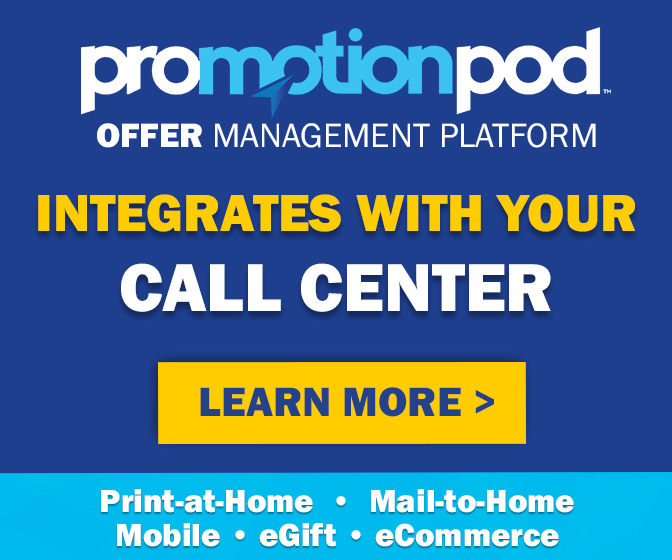 Many online grocery retailers operate in small regions and serve "niche markets", says IBISWorld. Plus, the competition is tough. "Operators compete on price, product selection, time savings and customer service. If online grocers do not price their products competitively or offer products not easily found in physical supermarkets, they risk losing business to traditional stores."
Besides, many of us just like to pick out our own stuff. San Francisco Business Times reporter Renée Frojo recently tested out Safeway's online grocery service, and came away unimpressed. "I specified ripe avocados," she writes, "and I received two green avocados that were hard as a rock." Then, "several items that I had chosen that were going to be part of my stir-fry dinner that night were out of stock." And a substitute item she specified, in case her preferred tortillas weren't available, was itself out of stock – so the store guessed and gave her something it figured was pretty close. "For all the conveniences it offers," Frojo concludes, "the annoyances and inconveniences of online grocery shopping made it not for me. And I can only imagine that I'm not the only one."
Clearly it's for someone, or all online grocers would go the way of Webvan. IBISWorld predicts strong growth over the next five years. But it didn't take the recent Supervalu sale into account (read: "Supervalu Sells Albertsons, Acme, Jewel-Osco, Shaw's, Star Market: So What Does it Mean For You?"). A group led by Cerberus Capital Management recently agreed to acquire Supervalu's Albertsons, Acme, Jewel-Osco, Shaw's and Star Market chains. What do those chains have in common? They all offer some form of online grocery ordering. What do Cerberus' stores have in common? They've all gotten rid of online grocery ordering.
Within weeks of acquiring half of the Albertsons stores in 2006, the Cerberus-owned stores did away with their online shopping and delivery service and haven't offered it since. The service had been "struggling for some time," a retail consultant told the San Jose Mercury News at the time. "I think online is not necessarily a viable way to sell groceries." So anyone who shops online with any of the chains coming under the Cerberus umbrella may want to watch closely to see if the company that's focused on the bottom line, makes a decision about online ordering's future based on the bottom line.
Still, even if it isn't a huge moneymaker, the industry itself is on surer financial footing than it was for the ill-fated Webvan. Webvan built an entire infrastructure from scratch – including warehouses, and all the food to fill them. It spent so much money up front, that it couldn't earn it all back fast enough. Most successful online grocers now are grocery stores themselves. In densely-populated London, online ordering is becoming so popular that the grocery chain Tesco recently opened its fifth "dark store" – a supermarket with no customers that exists solely to fulfill online orders. Similarly, Minnesota-based Coborn's operates a warehouse-based delivery system for online orders (pictured above). But most big U.S. grocery chains that offer online ordering have little overhead in doing so – they simply charge a fee for taking things off their store shelves for you.
There was actually a time when no one had to push around a shopping cart and wander up and down supermarket aisles to get groceries – all you had to do was place your order, and someone would get everything on your list and package it all up for you. That time was about a hundred years ago. In most grocery stores then, the neighborhood clerk kept everything behind the counter and did all the "shopping" for you. The advent of self-service supermarkets in the 1910's and 20's was supposed to be an improvement on that antiquated model.
How far we've come. And when it comes to online grocery ordering – how far we have yet to go.