It's an age-old question – which do grocery shoppers like more, sales and coupons that offer big savings off high regular prices, or just plain low prices? The country's largest grocery chain is changing its strategy a bit, but its "new low prices" strategy is not exactly new, and its prices may not stay low.
Read over this piece of news and see if it seems familiar: "Kroger Co. here moved to an everyday-low-pricing (EDLP) format, in its Cincinnati-Dayton marketing area. The move to EDLP will result in lower prices on between 3,500 and 4,000 items." Sounds like something you may have read here last week ("Kroger Offers New Lower Prices! Oh, And No More Double Coupons"). But that particular story was actually from the trade magazine Supermarket News – in June 1992.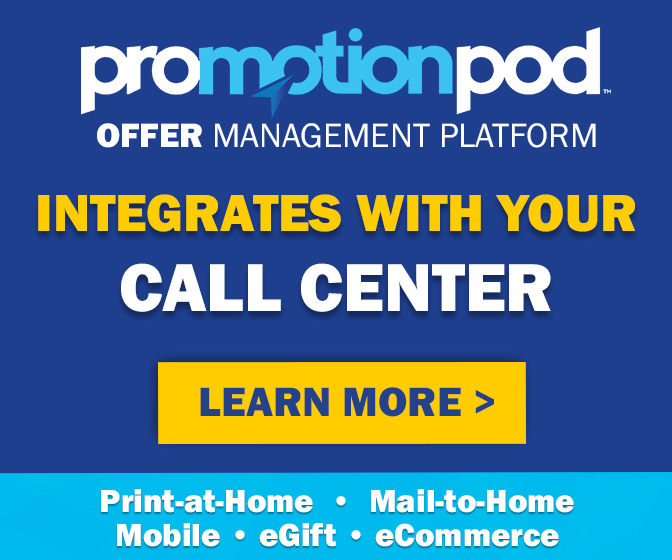 Same strategy, same store, same cities. It seems everything old is new again. Two decades later, Kroger today rolls out its "New! Lower Prices" campaign around its home base of Cincinnati. But it's less a new strategy than it is an ever-evolving one.
You might call this iteration a "carrot and stick" strategy, one that combines elements of two other versions recently rolled out in other regions. In Texas in 2011, it was all stick and no carrot. Kroger eliminated double coupons with only a vague promise of lower prices to make up for it. You can imagine how that went over. Then in Hampton Roads, Virginia in 2012, it was all carrot and no stick. Kroger introduced its first "New! Lower Prices" campaign there, lowering prices on thousands of items – no strings attached.
But in the Cincinnati and Dayton area, both the carrot and the stick now come into play. The promise of lower prices is accompanied by the elimination of double coupons. In announcing the "exciting new price campaign" last week, Kroger buried the double-coupon news in the seventh paragraph of a nine-paragraph news release. But for many shoppers, that was the headline. Customers complained on Kroger's Facebook page, and many expressed skepticism that prices would actually be much lower. "Disappointed you will no longer double coupons," wrote one commenter. "Somehow, I just don't believe the 'lower prices' will be as low." "I know you say that you're going to lower prices," wrote another, "but you can also quietly raise them again in a few months when no one's looking."
Shortly after Kroger promised lower prices in Hampton Roads last year, the Hampton Roads Daily Press' Nicole Paitsel put the promise to the test, and found that prices were indeed lower. Her "basket of 51 commonly purchased items" came in around 7% less than under the old pricing system. Still, it was "not as low as Walmart" thought it was "getting closer."
Assuming Cincinnati Kroger shoppers experience a similar 7% savings, is that really enough to convince them that losing double coupons was worth it? It may appeal to customers who don't clip coupons and don't like keeping track of sales, but then even many of them may be cynical about a company that promises to lower prices. As Kroger is already finding out, it's tough to get customers to buy into a low-price strategy. And as it found out in 1992, it can be tough to sustain those low prices too.
In "Store Wars: The Worldwide Battle for Mindspace and Shelfspace, Online and In-Store", authors Greg Thain and John Bradley suggest that Kroger's strategy is sound, as they advise grocers to "be genuinely price competitive" on their "best-selling products, where the shopper is most likely to make direct comparisons." But then, they note, "it is extremely difficult for a non-hard discounter retailer to make permanently lower prices provide a long-term, sustainable differential advantage." New low prices on everyday items may catch your attention at first, but without sales and big coupon savings to promote, what will catch your attention once the new low prices aren't "new" anymore?
Yes, it works for Walmart, the biggest EDLP (everyday low prices) player of them all. But many argue that what works for Walmart, cannot and does not work for anyone else. For grocery stores, everyday low pricing is "a very tough strategy to use going up against Walmart," one analyst told Supermarket News in 2002, noting at the time that when Rochester, New York-based Wegmans tried lowering prices on thousands of items, Walmart undercut them by lowering its own prices on those very same items.
It's the same thing many grocery stores experienced when EDLP was considered the next big thing in the early 1990's – right around the time that Kroger first tried it in Cincinnati. But "the EDLP revolution did not come to pass," write the authors of a 2011 Stanford Graduate School of Business report, "Repositioning Dynamics and Pricing Strategy". They found that switching from a "high-low" format to an EDLP format cost the average grocery store approximately $16 million over four years. And it wasn't even worth it in the end, they found, because high-low stores earn around $6 million a year more than EDLP stores. That, they conclude, provides "a clear explanation for why EDLP was never uniformly adopted: It is simply too expensive to be viable in most markets." And not particularly profitable either, unless you're as big as Walmart and can afford to lower prices and still turn a profit.
So what's a grocery store to do, to keep us all from just throwing up our hands and getting all of our groceries at Walmart? Offer perks like double coupons, which Walmart does not, or try to out-Walmart Walmart on price? Another study, by Eugene Jones of Ohio State University, says there's something to both approaches. In "Supermarket Pricing and Game Theory: The Presence of Wal-Mart," he theorizes that "in an all-EDLP world, it is conceivable that consumers could realize lower food expenditures and supermarket chains could realize higher profit rates." But a world in which everyone has low prices, everyone accepts coupons at face value and everyone pays the same no matter what, is just not a world that we live in – or likely ever will. "Supermarket chains are engaged in a competitive game, and this game cannot be played in an environment of complete EDLP," Jones concludes.
The game that Kroger is playing these days, in its own backyard at least, involves lower prices and face-value coupons. But it's hardly the first chain to promise everyday low prices and eliminate double coupons – and if it were to ultimately raise prices and bring back doubles, it wouldn't be the first chain to do that either (read: "The Death of Doubles?"). In the ebb and flow of strategies to earn our attention and our grocery dollars, the stores may make the rules, but their success ultimately depends on how we the consumers play their game.