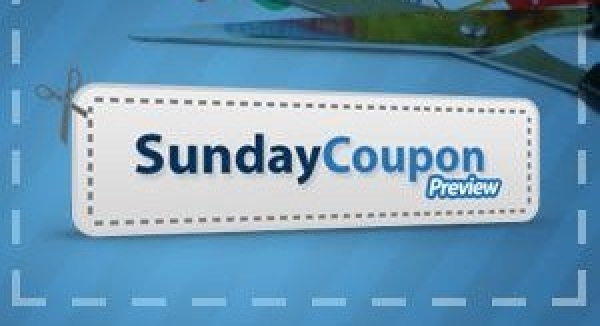 You should find two coupon inserts this weekend, one each from SmartSource and RedPlum. Here's a preview of the coupons you can expect.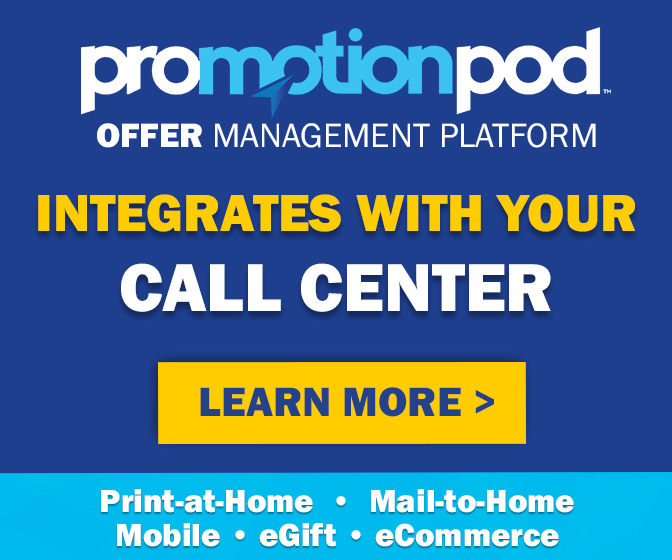 The following Sunday is Easter, so there will be no SmartSource or RedPlum inserts, but there will be a P&G insert, on March 31st. You can check the complete schedule of 2013 coupon schedules here.
A reminder, you may be able to find some of these coupons available as printable versions in the SmartSource and RedPlum sections of our Printable Coupons page. And if you don't see what you're looking for, try searching our coupon database.
And don't forget to combine these with Ibotta's cash-back offers (sign up HERE, or read more HERE) for extra savings!
And now, as provided by Sunday Coupon Preview, here are the coupons to watch for this weekend:
SmartSource coupon insert – March 24, 2013
Air Wick $1/1 Freshmatic Ultra refill (4/21)
Air Wick $1/1 Freshmatic Ultra starter kit or gadget only pack (4/21)
Air Wick $1/1 Reed Diffuser (4/21)
Air Wick $1/1 Scented Oil twin refill pack or 2 single refills (4/21)
Almond Accents $.50/1 3.5oz+ (5/24)
Barber Foods $1/1 product (5/31)
Betty Crocker $.75/2 Ready to Spread Frosting, Supreme Brownie MIx, Dessert Bar Mix, Box Muffin Mix or 17.5oz+ Cookie Mix (5/18)
Bio-Oil $2/1 2 or 4.2oz (5/31)
Bio-Oil $4/1 6.7oz (5/31)
Birds Eye $.50/2 C&W varieties (4/30)
Birds Eye $.50/2 Steamfresh (4/30)
Bisquick $.50/1 40oz+ Original or Heart Smart baking mix (5/18)
Brut $1/1 2oz+ antiperspirant/deodorants (4/24)
California Olive Ranch $1/1 extra virgin olive oil (7/31)
Claritin $10/1 70ct (3/31)
Claritin $5/1 15ct+ (4/21)
Clean & Clear $1/1 Advantage product (4/30) ETS
Clean & Clear $2/1 Advantage Daily Soothing product (4/30) ETS
Cuties $.50/1 2, 3 or 5lb product (4/24) DND
Easy-Off $.50/1 product (5/5)
Energizer $.50/1 batteries, flashlight or usb wall or car charger (4/20)
Excedrin $1.50/1 100ct+ product (4/21)
Excedrin $1/1 24ct+ product (4/21)
Fast Fixin $1/1 20oz+ regular or restaurant style item (5/31)
Fiber One $.50/1 Protein Chewy Bars (5/18)
General Mills $1/2 Big G cereals (5/14)
General Mills Snacks $.50/2 4.5oz+ Bugles Corn Snacks, Chex Mix, Pillsbury Baguette Chips, Gardetto's Snack Mix or Green Giant Veggie Snack Cups bags (5/18)
Glass Plus $.35/1 product (5/5)
House Foods $1.50/2 organic tofu (6/30)
House Foods $1.50/2 tofu shirataki or shirataki (6/30)
House Foods $1/2 premium tofu (6/30)
Irish Spring $1/1 body wash (4/14) ETS
Kaboom $.50/1 Foam-Tastic foaming cleaner (5/31)
Kaboom $.50/1 shower, tub & tile spray cleaner (5/31)
Kaboom $1/1 no drip foam or BowlBlaster cleaner (5/31)
Kotex $.50/1 U product excludes 14-22ct liners (5/4)
Kotex $1/2 Natural Balance Lightdays pantiliners excludes 14-22ct (5/4)
Kotex $1/2 Natural Balance Security tampons (5/4) ETS
Kotex $2/2 Natural Balance pads (5/4) ETS
Lime-A-Way $.50/1 product (5/5)
Litehouse $1/2 products (12/31)
Lysol $.50/1 Power & Fresh multisurface cleaner (4/30) TARGET coupon
Mountain High $.50/1 32oz yoghurt (5/18)
Nature Valley/Fiber One $.50/2 Nature Valley 5ct+ Granola Bars, Nature Valley Granola Thins, Fiber One Chewy Bars, Fiber One 90 Calorie Chewy Bars or Fiber One 90 Calorie Brownies (5/18)
Neutrogena $1/1 lip or eye makeup (4/30)
Neutrogena $1/1 Naturals acne product (6/23) ETS
Neutrogena $2/1 face makeup (4/30)
Old English $.75/1 product (5/5)
Palmolive $.50/1 14oz+ dish liquid (4/13)
Palmolive $.75/1 14oz+ soft touch dish liquid (4/13)
Pillsbury $.30/2 refrigerated Grands! Biscuits (6/15)
Pillsbury $.40/2 Crescent Dinner Rolls excludes twin pack (6/15)
Pillsbury $.40/2 Sweet Rolls or Grands! Sweet Rolls (6/15)
Purina Friskies $.50/6 Rise & Shine wet cat food cans (6/24)
Purina Friskies $1/2 packages (5/24)
Purina Friskies $1/2 Rise & Shine dry fat food bags (6/24)
Revlon $1/1 hair color product (4/28)
Revlon $3/$6+ beauty tools purchase (4/23)
Schick $4/1 Hydro Silk disposable pack (5/5)
Schick $4/1 Hydro Silk razor or refill excludes 1ct single razor pack (5/5)
Seattle's Best Coffee $1.50/1 12 or 20oz bag (5/24)
Sharpie $1.50/1 8ct+ fine or ultra fine pack (4/28) DND
Similac $2/1 large powder (5/31)
Skintimate $.55/1 shave gel or shave creme excludes 2.75oz cans (5/5)
Smart Balance $.50/1 cooking oil (5/8)
Smart Balance $.50/1 non-stick cooking spray (5/8)
Smart Balance $.50/1 Rich Roast peanut butter (5/8)
Smart Balance $1/1 spreadable butter or blended butter sticks (5/8)
Smart Balance $1/2 buttery spreads (5/8)
Splenda $2/1 sweetener product (6/30) DND
Sure $1/1 2.6oz+ deodorant (4/24)
Swanson $.40/2 26oz+ cartons, broth or stock (4/28)
Swanson $.40/5 broth cans (4/28)
Total $.50/1 Whole Grain Total or Total Raisin Bran (5/4)
Treasure Cave $.50/1 4oz+ cheese (6/30) DND
Velveeta $1/2 cheesy potatoes (4/21/13)
Weight Watchers $1/2 Smart Ones frozen desserts (4/30)
Weight Watchers $3/10 Smart Ones frozen products (4/30)
Woolite $1/1 50oz+ product (5/5)
Yoplait $.40/6 cups (5/18)
Yoplait $.50/2 Greek yogurt (5/18)
Yoplait $.50/8 cups (5/18)
RedPlum coupon insert – March 24, 2013
A Taste of Thai $1/2 peanut products (5/31)
Advil $1/1 20ct+ (6/22)
Advil $1/1 Children's (6/22)
Advil $1/1 Migraine 20ct+ (6/22)
Advil $1/1 PM 16ct+ (6/22)
Alavert $1/1 product excluding 6ct (5/12)
Angel Soft $.45/1 4pk+ double roll bathroom tissue (4/30)
Axe $1/1 16oz shower gel or detailer shower tool (4/21) ETS
Axe $1/1 4oz bodyspray, 2.7oz antiperspirant and deodorant or 3oz deodorant (4/21) ETS
Axe $1/1 face wash, shave gel or hydrator (4/21) ETS
Axe $1/1 shampoo or styling aid (4/21) ETS
AXE Schick $3/1 razor or disposable (6/30) DND
AXE Schick $3/1 refill (6/30) DND
Best Foods $.50/1 22oz+ product (4/21)
Best Foods/Hellman's $.50/1 22oz+ mayonnaise (5/5) TARGET coupon
Bounty $1/1 6pk+ DuraTowel paper towels (4/30) TARGET coupon
Breeze 2 $10/1 meter (6/26)
Breeze 2 $20/1 test strips (6/26)
Cascade $.75/1 Platinum ActionPacs dishwasher detergent (4/30) ETS TARGET coupon
Dawn $.50/1 dish detergent (4/30) ETS TARGET coupon
Degree $.75/1 Men motionSENSE product (4/21)
Degree $.75/1 Women motionSENSE product (4/21) ETS
DermaSilk $5/1 full size product (4/6)
Dove $.75/1 6pk+ bar excluding Men+Care and trial (4/21)
Dove $1.50/2 go sleeveless, go fresh, ClearTone or 1 Clinical Protection anti-perspirant/deodorant excludes Men+Care and trial (4/21)
Dove $1/1 12oz+ body wash excluding Men+Care and trial (4/21)
Dove Men+Care $1/1 13.5oz+ body wash or 6pk+ bar (4/21) ETS
Dove Men+Care $1/1 2.7oz antiperspirant or 3oz deodorant (4/21) ETS
Dove Men+Care $1/1 face care (4/21) ETS
Dove Men+Care $1/1 hair care (4/21) ETS
I Can't Believe It's Not Butter! $.75/2 spread products (4/21)
Kibbles 'n Bits $.55/1 dry dog food (5/25)
King's Hawaiian $1/2 products excluding 4pk dinner rolls (5/19)
King's Hawaiian Free half dozen eggs with purchase of round bread up to $1.50 (5/19)
Knorr $.50/2 rice and pasta sides (4/21)
Knorr $.75/2 vegetable recipe mix packets(5/5) TARGET coupon
Lever 2000 $.50/1 body wash (4/21) ETS
Lever 2000 $.50/1 bar (4/21) ETS
Lipton $.75/1 Recipe Secrets soup & dip mix packets (5/5)
L'Oreal $1/1 Paris eye product (5/18)
L'Oreal $2/1 Excellence shade or Excellence Richesse (5/18)
L'Oreal $3/1 Telescopic Shocking Extensions Mascara (5/18)
Nalley $.75/1 16oz+ pickles (5/17)
Nestle $1/2 8oz+ Nesteggs (3/31)
Noxzema $.50/1 skin care product (4/21) ETS
Noxzema $1/1 Perfect Pivot 5-Blade razor (5/24) ETS
POND'S $1/1 cream, towelettes or cleansing product (4/21) ETS
POND'S $1/1 Luminous Moisture, Luminous Clean cleanser or Luminous Clean towelette (4/21) ETS
Purina $1.50/1 Beneful Baked Delights dog snacks (6/24)
Purina Buy one Busy package, get 1 7oz or smaller free up to $3.69 (4/24)
Splenda $1/1 NECTRESSE 100% no calorie sweetener product (6/24) DND
Splenda $2/1 5.9oz canister NECTRESSE 100% no calorie sweetener (6/24) DND
Suave Men $1/2 body wash products (4/21) ETS
Suave Professionals Men $.50/2 hair products (4/21) ETS
TheraTears $4/1 eye care product excluding Contact Lens Comfort Drops (6/30)
Thermacare $1/1 Cold Wrap 1ct or HeatWrap 2ct+ (6/22)
TRESemme $3/2 Platinum Strength, Keratin Smooth, Split Remedy or Naturals products (4/21) ETS
Tums $1.50/1 50ct freshers (5/24)
Tums $1.50/2 24ct+ (5/24)
Vanity Fair $1/2 napkins (6/24)
Vaseline $2/1 6.5floz Spray & Go moisturizer (4/21) ETS
Vaseline Buy 20.3floz lotion,, get 10floz lotion free excludes travel and Spray & Go Moisturizer (4/7)
Weber $1/1 seasoning bottle, BBQ sauce bottle or 2 marinade packages (5/31)
Wisk $1.50/1 24+ loads PowerBlasts (5/5)
Wisk $1/1 45oz+ laundry detergent (5/5)
Wonka $1/2 10oz+ jelly beans (3/31)