To all the frustrated shoppers in areas where Kroger has eliminated double coupons, who are now vowing to shop elsewhere – Kroger isn't too worried about losing your business. In fact, you're just helping to make Kroger's case for eliminating double coupons in the first place.
Talk about making a bad situation even more frustrating.
Kroger stopped doubling coupons in its Mid-Atlantic stores just over a week ago, adding to a growing list of non-doublers that now includes parts of Ohio, Texas and Kroger-owned Ralphs stores in California.
Speaking at a recent retail investment conference, Kroger's chief financial officer said double-coupon fans may be vocal, but they're not necessarily all that valuable (a notion echoed by many retail analysts). And if losing them as customers is the price Kroger has to pay for doing away with doubles, so be it. "When you step back and analyze (double coupons), it's a very expensive reward proposition that a very small number of your customers actually engage in," Kroger CFO Michael Schlotman told BMO Capital Market's Farm to Market conference in New York last week. "They're a very vocal part of your customer base, and they don't like it when you stop giving them that reward. But the percentage of customers who actually enjoyed the benefit of that, our view was we were better off taking those dollars and investing them in better prices for all of our customers rather than rewarding just a select segment of our customers."
And if that "select segment" of customers takes their business elsewhere as a result, Kroger figures that just proves they're not really loyal customers. Never mind that double coupons may have been the reason many customers were loyal to Kroger in the first place. But customers who stick around are the ones Kroger is really looking to reward.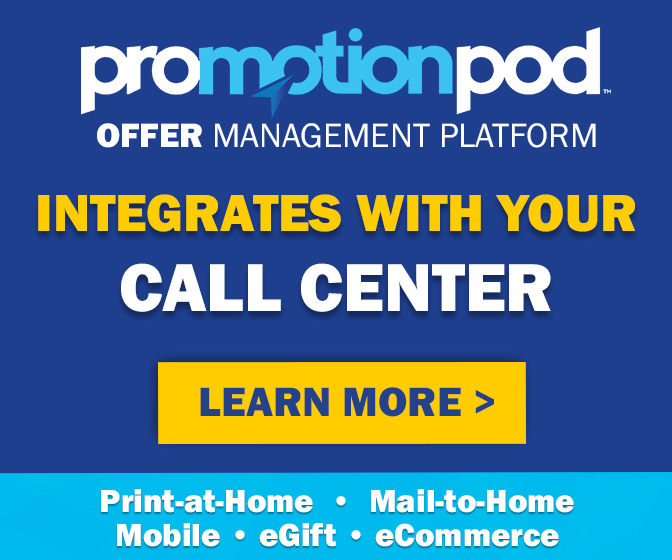 Schlotman emphasized some of the other coupon programs Kroger offers – programs that reward customers' loyalty, not their ability to sniff out the nearest store that offers the best double-coupon deals.
"If you look at the quarterly mailings we do, the redemption rate on that is extremely high – multiples of anything that would happen from a free-standing insert," Schlotman said. Four times a year, Kroger mails some 9 million coupons to select households, and more than 90% of them are unique to that particular recipient. Schlotman said the customized coupons sent to customers are meant "to reward them for shopping with us."
In addition, "if you look at the digital coupons, the number of people that go to the Kroger app and then within a very short time frame visit a store and actually use the digital coupons they may have downloaded at home, is an extremely high conversion rate," Scholtman continued. "So in our mind, it's doing what we want it to do." Kroger's load-to-card digital coupons are geared toward loyal customers who prefer not to bother with paper coupons. And using the Kroger app to download coupons, Schlotman said, means that "if you're in the beverage aisle, you can just click on beverages and the coupons that are out there digitally for the beverage aisle will pop up, where you can click on that coupon, add it to your loyalty card and when you get to the front of the store you'll get the discount electronically." No planning required – just grab what you need, and click to see if there's a discount available before you pay. That might make a serious couponer cringe, but it's just what the casual couponer seems to like.
So if mailed coupons are meant to reward loyal customers, and a large number of those coupons are redeemed – and digital coupons are meant to reward those who might not otherwise use coupons, and a large number of those are redeemed – it seems the minority who clamor for double coupons don't really matter so much in comparison. Double coupons were invented as a marketing gimmick, after all – a way to make one store more appealing than another. But as everyone started doing it, and the perk became permanent, Kroger began looking for new ways to set itself apart from the competition. Let the other guys offer double coupons and get all the business from those cherry-picking shoppers who only care about getting the best deals, Kroger appears to be saying. We'll instead offer personalized discounts to our best customers, and keep them coming back.
"We understand that this is a significant change and we didn't make this decision lightly," has been Kroger's boilerplate response to those who've complained on its Facebook page about the end of double coupons in many of its stores. "We're confident that you'll be able to take advantage of the many alternative ways we help our customers save."
And if you don't? Well, enjoy shopping elsewhere. It seems Kroger will be too busy pleasing its most loyal customers to care.