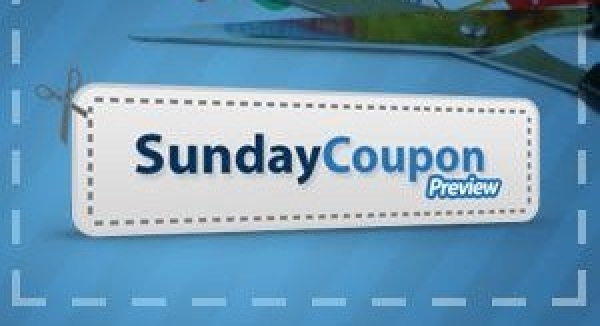 As mentioned last week, when there were no inserts at all (read: "Why Are There No Sunday Coupons This Week?"), it will be a big weekend for coupons this time around. You should find five coupon inserts this weekend – two each from SmartSource and RedPlum, with a P&G insert as well. Here's a preview of all the coupons you can expect.
A reminder, you may be able to find some of these coupons available as printable versions in the SmartSource or RedPlum section of our Printable Coupons page. If you don't see what you're looking for, try searching our coupon database.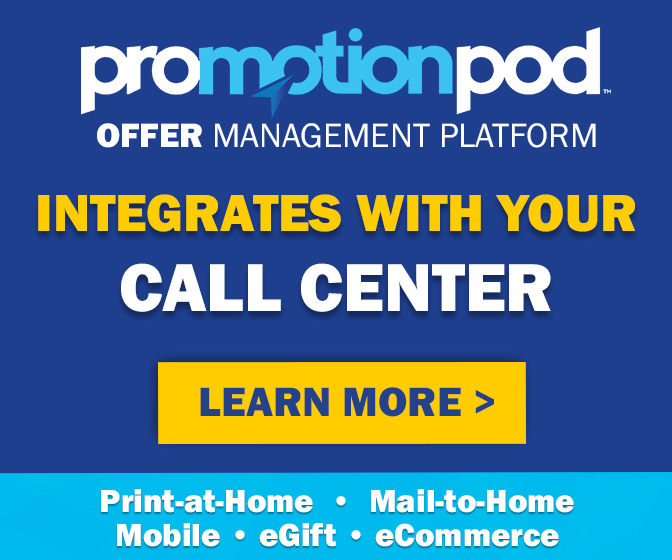 And don't forget to combine these with Ibotta's cash-back offers (sign up HERE, or read more HERE) for extra savings!
And now, as provided by Sunday Coupon Preview, here are the coupons to watch for this weekend:
Smartsource coupon insert #1 – July 28, 2013
Band-Aid $.50/1 bandages product (8/25) ETS
Benadryl $1/1 adult or children's product (8/25) ETS
Carefree $.50/1 product 36ct+ (8/25)
Clean & Clear $1/1 product (8/25) ETS
Dannon $1/1 Greek 4pk (9/8)
Dannon B3G1 free Greek single serve items up to $1.49 (9/8)
Edge/ Skintimate $1/2 shave gel or shave cream products excludes 2.75oz (9/8)
Fresh Step $1/1 triple action litter (8/31)
Frigo $.75/1 Cheese Heads 6ct+ (10/15)
LA LOOKS $.75/1 20 or 26oz product (9/14) DND
Listerine $1/1 regular, Ultraclean, Zero, Total Care or Fluoride Defense 1L+ (8/25)
Litter Genie $2/1 system (9/30)
Lubriderm $1/1 8oz+ product (8/25)
Mentos $.50/1 breath mints tin (10/31) DND
Motrin $1/1 IB or PM (8/25) ETS
Nature Made $2/1 fish oil product (8/28)
Nature Made $2/1 multivitamin (8/28)
Nature Made $2/2 products (8/28)
Neosporin $2/1 First Aid or Essentials product (8/25) ETS
Neutrogena $1/1 acne, cleansing or facial moisture treatment product excludes bar soap, men's and naturals products (8/25)
Neutrogena $2/1 cosmetics products (8/25)
Neutrogena $3.50/2 acne, cleansing or facial moisture treatment products excludes bar soap and Naturals products (8/25)
P&G Hair Products $1/2 Vidal Sassoon, Herbal Essences, Head & Shoulders, Pantene or Aussie hair care items (9/1) ETS TARGET COUPON
P&G Hair Products $2/1 Vidal Sassoon, Nice 'n Easy, Natural Instincts, Root Touch-Up or Perfect 10 hair color (9/1) TARGET COUPON
Pepsi $1/1 diet multipack plastic bottles or 8pk mini cans (9/15)
PowerCrunch $.25/1 bar (12/31) DND
PowerCrunch B4G1 free up to $1.29 (12/31) DND
Purell $1/1 8oz+ advanced hand sanitizer (9/22)
Purell $1/3 products (9/22)
Purina B1G1 free Beneful wet adult dog food 10oz tub up to $2.49 (8/28)
Reach $1/2 floss products (8/25) ETS
Rubbermaid $2/1 LunchBlox sandwich, salad, entree or kids lunch kit (9/14)
Schick $.75/1 Hydro shave gel (9/8)
Schick $1/1 Hydro shave gel (9/10) TARGET COUPON ETS
Schick $2/1 Hydro 3 or 5 refill (9/8)
Schick $2/1 Hydro 5 disposables (9/8)
Schick $2/1 Hydro Power Select, Hydro 5 or Hydro 3 razor (9/8)
Schick $2/1 Hydro Silk disposable pack (9/8)
Schick $2/1 Hydro Silk razor or refill (9/8)
Schick $5/2 3ct Hydro Silk or Hydro 5 disposable razors (9/10) TARGET COUPON
Schick $5/both Hydro 5 razor and cartridge refill excludes disposable razors (9/10) TARGET COUPON
Schick $5/both Hydro Silk razor and cartridge refill excludes disposables (9/10) TARGET COUPON
Schick $6/both Hydro Silk razor and Hydro Silk refill (9/8)
Scotch-Brite $1/2 botanical disinfecting wipes (9/15)
Soft N Dri $.55/1 product (9/14) DND
Stayfree $1/1 product (8/25) ETS
Twizzlers/Jolly Ranchers $1/3 10.5oz+ bags (9/22)
Visine $2/1 1/2floz+ (8/25)
Smartsource coupon insert #2 – July 28, 2013
Barilla $.55/1 PLUS pasta (9/21)
Buddig $1/1 original or Deli Cuts item 9oz+ (10/31)
Buddig $1/5 2oz original or 1.6oz snack buds packages (10/31)
Chex $.50/1 box (9/7)
Clear Care $1.50/1 solution 12oz+ (8/30)
Colgate $1/1 360 manual toothbrush excluding Plus, Triple Action, Extra Clean or Classic (8/16)
Colgate $1/1 mouthwash 8oz+ (8/24)
Colgate $1/1 Total, Optic White, Max Fresh or Sensitive toothpaste 4oz+ (8/10)
Dole $.75/2 tropical fruit cans (9/30)
Easyliner $2/2 rolls (8/31)
Farmer John $1/1 lunch meat (9/28)
Farmer John $1/2 hot dogs (9/28)
Fiber One $.75/1 cereal (9/7)
Hidden Valley $.75/1 sandwich spread and dip (10/28)
Hidden Valley $1/1 Farmhouse Originals Italian or Vinaigrette salad dressings (10/28)
ICAPS $3/1 eye vitamin formula (8/30)
Irish Spring $.50/1 6pk+ bars (8/17)
Irish Spring $.50/1 body wash excludes 2.5oz (8/17)
John Frieda $3/2 prodcuts exclues Precision Foam Colour products, trial and appliances (9/7)
Kraft $1/2 buffalo cheddar, three cheese jalapeno, cheesy southwest chipotle or garlic & herb alfredo macaroni and cheese 5.5oz (8/28)
Lysol $.50/1 12.5oz disinfectant spray (9/1)
MidNite $1/1 PM or for Menopause (9/15)
Nature Valley $.75/1 soft-baked oatmeal square 6ct+ (9/21)
Odwalla $.55/1 12oz beverage (9/14)
Old Wisconsin $1/1 item 4oz+ (10/31)
Opti-Free $1.50/1 solution 10oz+ (8/30)
Opti-Free $3/1 PureMoist, RepleniSH and or Express 1x10oz twin packs (9/30)
OXY $1/1 Daily Defense (9/22)
OXY $2/1 Maximum Action (9/22)
Palmolive $.50/1 14oz+ (8/17)
Philips Norelco $10/1 Click & Style &S524, StyleShaver QS6140 or SensoTouch 2D (8/30)
Philips Norelco $30/1 SensoTouch 3D razor only (8/30)
Philips Norelco $5/1 razor, replacement head or trimmer $25+ (8/30)
Pledge $1/2 furniture care products (9/8)
Pyrex $1/1 glass bakeware, prepware or storage (10/31)
Rachael Ray $3/1 6lb+ Nutrish bag (10/28)
Revlon $1/1 color cosmetic (9/8) (2 coupons)
Revlon $2/1 cosmetic (8/18)
Revlon $2/1 haircolor (8/18)
Scrubbing Bubbles $.75/1 All Purpose Cleaner with Fantastik (9/8)
Scrubbing Bubbles $1/2 bathroom cleaning products (9/8)
Scrubbing Bubbles $1/2 toilet cleaning products (9/8)
Shout $1/2 product (9/8) ETS
Skippy $.75/2 15oz+ products (8/31)
So Delicious $1/1 dairy free product (10/31)
Softsoap $.35/1 8.5oz+ pump (8/17)
Softsoap $.50/1 28oz+ refill (8/17)
Speed Stick $.50/1 men or women 2.3oz+ (8/17)
Systane $1.50/1 lubricant eye drop or gel formula (8/30)
Velveeta $1/1 cheesy skillets singles (8/25)
Windex $1.50/1 Touch-Up Cleaner product (9/6)
Windex $1/2 glass products (9/8)
Zevia $1.50/1 6pk (9/30)
RedPlum coupon insert #1 – July 28, 2013
Boost $1.50/1 product (9/23)
Hefty $1/2 slider bags 12ct+ (10/31)
Hot Pockets/Lean Pockets $1/2 sandwiches 8-9oz (10/26)
Land O'Frost $1/1 premium minis (8/28)
L'Oreal $1/1 Advanced Haircare shampoo or conditioner excludes 1.7oz trial size (9/21)
L'Oreal $1/1 skincare product (9/21) ETS
L'Oreal $2/1 Advanced Haircare treatment (9/21)
L'Oreal $2/1 Excellence shade (9/21)
L'Oreal $2/1 Revitalift CR10, Triple Power or Miracle Blur (9/21) ETS
Nature's Bounty $2/1 vitamin or supplement (8/31)
Nestle $1/2 Pure Life purified water .5-liter multi-packs 15pk+ (9/8)
Nestle $1/2 Pure Life purified water 8oz multi-packs 12pk+ (9/8)
Nicorette $10/1 lozenge 72ct+, NicoDerm CQ 14ct+ or gum 100ct+ (9/8)
Purina $1/2 dog snacks (10/28)
Purina $2/1 4lb+ Puppy Chow, Dog Chow, Active Senior 7+, Healthy Morsels or Little Bites (10/26)
Purina $3/1 4lb+ Dog Chow light & healthy (10/26)
Purina $3/3 dog snacks (10/28)
Purina ALPO $1.25/10 cans (9/9)
Purina ALPO $2/1 8ct+ variety pack (9/9)
Purina Fancy Feast $1/4 2oz appetizers trays (10/28)
Purina Friskies $.50/6 Rise & Shine wet cat food cans (10/28)
Purina Friskies $1/2 dry cat food bags (10/28)
Purina Friskies $1/24 wet cat food cans, 2 12ct or 1 24ct variety packs (10/28)
Purina Friskies/Whisker Lickin's $.50/2 cat treats (10/28)
Purina Tidy Cats $1/1 cat litter 14lb+ (10/28)
Sally Hansen $1/1 nail color excludes Complete Salon Manicure and Salon Effects Real Nail Polish Strips (8/28)
Sally Hansen $2/1 Complete Salon Manicure (8/28)
Sally Hansen $2/1 Salon Effects Real Nail Polish Strips (8/28)
Skinny Cow $1/1 box 4.65-6oz (10/31)
Skinny Cow B1G1 free singles .77-1oz up to $1.09 (9/15)
Target Coupons All Expire 8/31/13
Always/Tampax $1/2 items
Bounty $.50/1 6pk+ paper towels
Charmin $.50/1 9pk+ bath tissue
Cheer/Gain/Era $.75/1 laundry detergent ETS
CoverGirl $1/2 cosmetic items excludes nail polish and trial
Crest $1/1 Pro-Health toothpaste or mouth rinse ETS
Febreze $.50/1 Fabric Refresher or air care item ETS
Gillette/Venus $3/1 Venus refillable razor or Gillette Fusion ProGlide Style power trimmer/razor excludes cartridges
Olay $1.50/1 Fresh Effects cleansing systems
Oral-B $.50/2 manual toothbrushes excludes Indicator and Cavity Defense
Puffs $.50/1 3pk+ facial tissue ETS
Secret/Old Spice $1/2 Secret deodorants or Old Spice antiperspirant deodorants, body sprays or body washes ETS
Swiffer $.75/1 Sweeper, SweeperVac, WetJet or Dusters starter kit or refill
Tide $1/1 4 or 16ct to go, 10-37ct boost duo pacs or 21oz boost stain remover spray
Tide/Downy/Bounce $1/2 laundry care items excludes PODS, boost and trial
ZzzQuil $1/1 single or 2pk 12oz liquid or 24 or 48ct liquicaps
RedPlum coupon insert #2 – July 28, 2013
all $.75/1 liquid, powder or mighty pacs laundry detergent 24 loads+ (9/8)
Angel Soft $.45/1 bathroom tissue pack (8/28) DND
Angel Soft $.50/1 facial tissue item (8/28) DND
Ax $1.50/2 deodorants (8/25) ETS
Axe $2/1 face product (8/25) ETS
Best Foods $.50/1 product 22oz+ (8/25)
Brawny $1/1 6 rolls+ package (8/10)
Caress $.75/1 product (8/25) ETS
Country Crock $.35/1 product excludes honey spread and cinnamon and trial (8/25)
Degree $.50/1 men motionSENSE product (8/25) ETS
Degree $.50/1 women motionSENSE product (8/25) ETS
Degree $1/1 women Clinical product (8/25) ETS
Dove $.50/1 beauty bar 6pk+ excludes trial and M+C (8/25)
Dove $.50/1 body wash 12oz+ excludes trial and M+C (8/25)
Dove $.50/1 Men+Care hair product (8/11) ETS
Dove $.50/1 shampoo, conditioner or styling aid excludes trail and M+C (8/11)
Dove $.75/1 Men+Care body and face bar 6pk+ (8/25) ETS
Dove $.75/1 Men+Care body and face wash 13.5oz+ or active clean shower tool (8/25) ETS
Dove $1.50/2 go sleeveless, go fresh, ClearTone antiperspirants/deodorants or 1 Clinical Protection excludes trial, multi-packs and M+C (8/25)
Dove $1/1 Men+Care antiperspirant 2.7oz or deodorant 3oz (8/25) ETS
Flintstones $1/1 multivitamin (9/30)
Flintstones $2/1 toddler gummies or chewable multivitamin (10/31)
Fruttare $1/1 multipack (8/25)
Georgia-Pacific $.50/1 copy & printer paper (11/30)
Land O'Frost $.50/1 bistro favorites, delishaved or sub sandwich kit (8/28)
Land O'Frost $2/2 Premium packages (8/28)
Lipton $.40/1 tea bags, to go or any iced tea mix (8/25) ETS
Nivea $2/1 regular or men body lotion 8.4-16.9oz (8/25)
Nivea $2/1 skin firming serum, gel or lotion, Sun-Kissed Beautiful Legs or Radiant skin lotion 2.5-13.5oz (8/25)
Noxzema $.50/1 skin care product (8/25) ETS
Noxzema $1/1 5, 4 or 3 blade razor (9/5) ETS
One A Day $1/1 multivitamin product (9/15)
Pond's $1.50/1 Luminous Finish BB+Cream product (8/25) ETS
Pond's $1/1 product (8/25) ETS
Ragu $.20/1 product (8/25)
Simple $2/1 product excludes wipes and trial (8/25)
Snickers/Milky Way $1/1 bites 7oz (9/8) DND
Snuggle $.50/1 liquid fabric softener or sheets (9/8) ETS
Sparkle $.50/1 package (8/17)
Unilever Ice Cream $3/3 Breyers, Klondike, Magnum, Popsicle, Fruttare or Good Humor ice cream products excludes single serve sizes and Popsicle 6-8ct packs (8/25)
Welch's $1/2 jams, jellies or spreads (9/30)
Wet n Wild/Fergie $1/1 product (8/10)
Wet N Wild/Fergie $2/3 products (8/10)
Wish-Bone/Western $.50/1 dressing (8/25)
P&G coupon insert – July 28, 2013
Align $3/1 product
Always $.50/1 pad or feminine cleansing product
Always $.50/1 pantiliner 30ct+
Always $2/1 Infinity pad, Radiant pad or Radiant pantiliner
Aussie $1/2 products
Bounty $.25/1 towels or napkins
Bounty $1/1 DuraTowel 6ct+
Braun $5/1 CoolTec shaver
Cascade $.50/1 ActionPacs
Charmin $.25/1 product
Clairol $1/1 product
Clairol $3/2 products
Clairol $5/3 products
Covergirl $1.50/1 product excludes accessories
Covergirl $1/1 product excludes accessories
Covergirl $3/2 eye products excludes accessories
Crest $.50/1 Pro-Health Stages or Kid's toothpaste 4.2oz+
Crest $.50/1 toothpaste 4oz+ excludes Cavity, Baking Soda, Tartar Control
Crest $1.50/1 Rinse 458mL+
Dawn $.25/1 product
Dawn $.50/1 Hand Renewal, Power Clean, Bleach Alternative or Oxi
Dreft $1/1 product
Duracell $.50/1 CopperTop, Ultra Power, Ultra Photo Lithium or specialty batteries
Duracell $1.50/1 rechargeable batteries, charger or 6pk+ hearing aid batteries
Febreze $1/1 Air Effects or Bedroom Mist
Febreze $1/1 candle
Febreze $1/1 car vent clip
Febreze $1/1 NOTICEables refill or Bedroom Diffuser
Febreze Buy Fabric Refresher or Bedding Refresher, get Stick & Refresh Bedside Diffuser free up to $3.50
Fixodent $.50/1 adhesive 1.4oz+
Fixodent $1.50/2 adhesives 1.4oz+
Gillette $.50/1 body wash or anti-perspirant/deodorant
Gillette $2/1 Fusion ProGlide shave prep
Gillette Buy Fusion ProGlide cartridge, get $5 off razor
Gillette Buy Mach3 cartridge, get shave prep free up to $4.99
Herbal Essences $1/1 body wash
Herbal Essences Buy shampoo, get conditioner or styling product free up to $4.99
Iams $1/1 So Good! dog food
Ivory/Safeguard $.50/1 personal cleansing product (2 coupons)
Metamucil $1/1 product
Mr. Clean $.50/1 liquid, spray or eraser
Olay $1/1 facial moisturizer or cleanser excludes Pro-X, Regenerist, Total Effects or Age Defying
Olay $2/1 Total Effects or Age Defying facial moisturizer or facial cleanser
Olay $3/1 Pro-X facial moisturizer or Regenerist facial moisturizer excludes brush refill
Olay Buy body wash, get $2 off 4ct+ bar excludes Simply
Old Spice $.75/1 bar soap
Old Spice Buy 2 anti-perspirant/deodorant products, get 1 body spray free up to $3.99
Oral-B $.50/1 Glide floss 35m+ or Glide floss picks 30ct+
Oral-B $.50/1 Pro-Health Stages or Kid's manual or power toothbrush
Oral-B $.50/1 Pulsar, 3D White, Pro-Health or Complete or 2 Indicator or Cavity Defense toothbrushes
Oral-B $3/1 adult battery toothbrush or 3D White action rechargeable toothbrush
Oral-B $3/1 replacement brush heads 2 or 3ct
Pampers $1.50/2 bags or 1 box diapers
Pepto $.50/1 product
Prilosec OTC $1/1 product
Puffs $.25/3 singles or 1 3pk+
Secret $2/1 Clinical excludes .5oz
Swiffer $1/1 refill
Swiffer $1/1 Sweeper starter kit or Duster Extender starter kit
Swiffer $2/1 Bissell Steamboost refill
Swiffer $3/1 Sweeper XL starter kit
Swiffer $5/1 WetJet starter kit
Tampax $.50/1 product
Tampax $2/1 Pearl or Radiant tampon or Pearl liner 16ct+
Tide $2/1 boost 18-37ct excludes PODS
Tide/Downy/Bounce $.50/1 Tide detergents, Downy, Tide boost, Tide to Go, Tide washing machine cleaner or Bounce excludes PODS
Tide/Downy/Bounce $1.50/2 Tide detergents, Downy, Tide boost, Tide to Go, Tide washing machine cleaner or Bounce excludes PODS
Tide/Downy/Bounce $3/3 Tide detergents, Downy, Tide boost, Tide to Go, Tide washing machine cleaner or Bounce excludes PODS
Venus $5/both razor and refill excludes disposables
Vidal Sassoon $3/1 hair color
ZzzQuil $1/1 product