(UPDATE: Be sure to read this followup: "Valpak and SnipSnap Split Up")
If those behind the SnipSnap coupon app are concerned about the widespread criticism they've faced, together with the fact that they're currently being sued for copyright infringement, they're not showing it. They debuted a snazzy new website this week, and then unveiled a brand new partnership with one of the most ubiquitous coupon providers around.
Valpak, the company that mails you those blue envelopes full of local offers, "announces its local coupons will now be available directly on the app, SnipSnap," the company chirped in a news release this week. "The addition of the sheer force of thousands of great deals will add extra benefits for consumers," said Michael Vivio, the president of Valpak's parent company, Cox Target Media.
And yes, Valpak representatives say they are well aware of what they're getting themselves into.
SnipSnap has been around for about a year and a half now. But as it started earning some positive mainstream media attention earlier this year, it also started earning some intensely negative reviews from coupon users, retailers and coupon industry professionals. The app allows users to snap photos of retailers' paper coupons, in order to help "transform" them into mobile coupons that can be redeemed from a smartphone – and shared with the two million or so people who also use the app.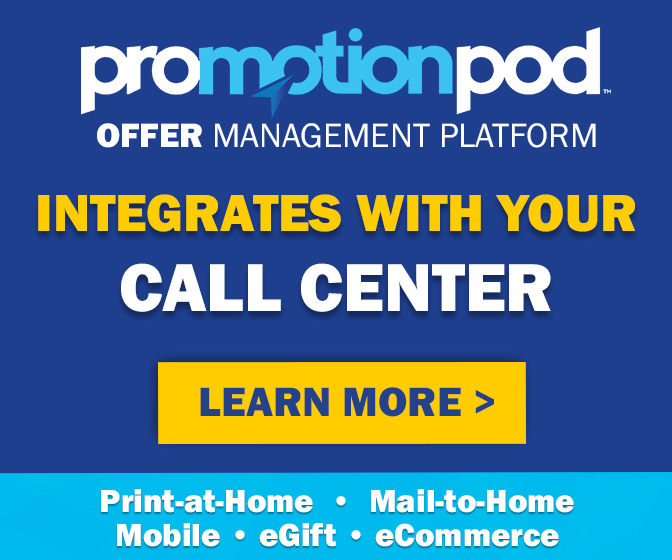 Seemed like a good enough idea, except for the fact that a majority of retailers and manufacturers expressly forbid doing just that. By taking a photo of a coupon and uploading it to SnipSnap, they argue, you might as well just photocopy it – two million times.
Valpak representatives said they know all about the criticism, but decided to work with SnipSnap anyway. "We do understand that some publishers and retailers have challenged SnipSnap or requested to have their coupons taken down," Valpak's Strategic Partnership Director Gigi Swanson told Coupons in the News. "We chose instead to take a partnership approach and figure out how to adapt to this new consumer behavior, rather than to fight it."
That reinforces what Valpak digital alliance and partnership specialist Nancy Martin told MediaPost: "Consumers already were taking photos of Valpak coupons and storing them in SnipSnap."
In other words, if you can't beat 'em, join 'em.
And joining them has its benefits. "When SnipSnap users began utilizing the app to save Valpak coupons, we saw an opportunity to deliver an even better experience by controlling the design and delivery of the coupons," Swanson said. "SnipSnap has been willing and eager to put rules in place surrounding the presentation and distribution of our coupons, including making coupons single-use, location-restricted, or un-presentable (if need be). They do the same for many of their retailers."
That is, they do the same for many of their retailers – who pay them for it.
"We charge either a $1 flat fee every time a coupon is presented or roughly 5% of the transaction when a customer converts a coupon into a purchase," SnipSnap CEO Ted Mann explained to the Philadelphia Daily News earlier this year. Those who partner with, and pay, SnipSnap then get the ability to put limits and controls on their coupons – an ability not available to those who do not partner with, and pay, SnipSnap.
In an earlier interview with Coupons in the News, Mann expressed an interest in "partnering" with Target, which was just then expressing concerns about its coupons being available on SnipSnap. Instead, shortly thereafter, Target's attorneys kindly requested that SnipSnap remove Target coupons from the app, effective immediately.
The publishers of the KidStuff coupon book also requested the removal of their coupons earlier this year. Mann responded to their request, in part, with a pitch: "We might be able to help you and KidStuff in your mobile strategy," he wrote in an email to KidStuff's vice president. "We can be a great mobile marketing partner for you and your brands."
Unlike Valpak, which chose to "figure out how to adapt to this new consumer behavior, rather than to fight it," KidStuff chose the opposite approach – and sued. Its case is currently pending in federal court.
But like Valpak, other retailers have opted to go ahead and partner with SnipSnap. And even some that aren't official partners, don't mind having their coupons appear on the app. "Given the fast pace of development and adoption of new apps," a spokesman for Macy's told Coupons in the News back in June, "whenever we can accept legitimate offers presented to us, we will do so."
Aside from the coupons it publishes on behalf of its partners, though, "SnipSnap itself is only responsible for a small fraction of the content on the app," Mann allowed in his email to KidStuff. In something of a "shoot first and ask questions later" approach, SnipSnap from the beginning has allowed just about any retailer coupon to be uploaded onto the app, without retailers' knowledge or consent. Then, once retailers became aware that their coupons were a part of SnipSnap, the app has either managed to add said retailers as paying partners, or earned a tacit okay from retailers who tolerated it – or complied with retailers' demands that their coupons be taken down (with varying degrees of success).
"Why support SnipSnap? Chances are, your customers are already using the app," SnipSnap's website informs retailers cheerily, if not ominously. "By working together, we can make sure they have the best possible experience and that all your couponing rules are properly enforced." And if retailers choose not to "work together" with SnipSnap? Well, maybe those couponing rules go out the window then.
"Our company is eager to find solutions to adapt to the mobile shift in consumer behavior," Valpak's Swanson said of the decision to partner with SnipSnap. And what about all the controversy, and legal complications? "We will continue to monitor."
As will all retailers whose coupons are available on SnipSnap – "partners" or not.
(UPDATE: Be sure to read this followup: "Valpak and SnipSnap Split Up")