A West Coast grocery chain recently popularized online as "Walmart's worst nightmare" is now setting up shop not far from Walmart's backyard. A few hours' drive from Walmart's Arkansas headquarters, WinCo is opening its first two Texas stores in the Dallas-Fort Worth area today.
The new Lone Star State locations, soon to be joined by more, mark the Boise, Idaho-based chain's easternmost expansion in its 47 years. It now has 93 stores in seven states: Washington, Idaho, California, Nevada, Oregon, Utah, Arizona and Texas.
So what's the big deal? What could possibly get Walmart all worked up about a small regional grocery chain opening a few new locations?
It turns out WinCo is only one of Walmart's purported "nightmares". But more on that later.
Unlike a utilitarian store like, say, Kroger or Safeway, WinCo is one of those grocery stores with legions of fans who just love it. Why? It's simple, according to WinCo. "For over 40 years, WinCo Foods has fostered a tradition of success by focusing on very large stores with a wide selection of national brands at prices below our competition," its website proclaims.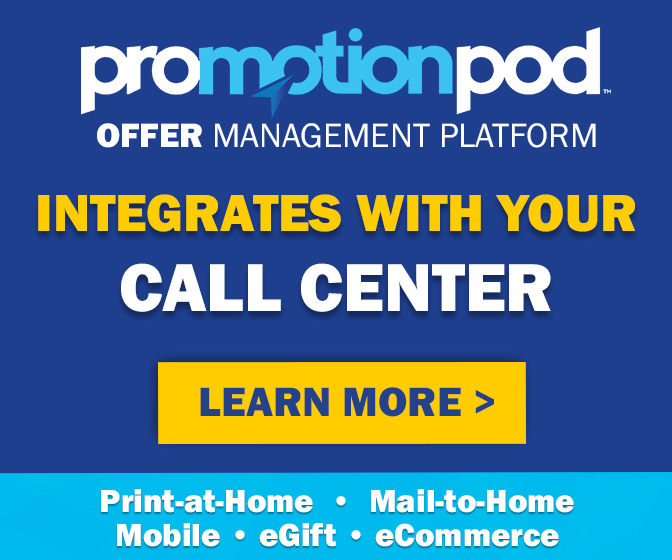 Very large stores, wide selection, low prices – that sure sounds like Walmart. But WinCo is different. Like the much smaller ALDI, WinCo is a no-frills, bag-your-own-groceries, no-credit-cards-accepted operation. But unlike ALDI and, arguably, Walmart, it doesn't skimp on customer service to save money. That's because WinCo, like the similarly popular Publix and Hy-Vee in other parts of the country, is employee-owned. Since everyone working there has a stake in the company's success, you generally won't find unkempt stores, surly shelf-stockers or cranky cashiers, as many shoppers complain they regularly run into at Walmart.
WinCo also manages to straddle the sensitive line between disparaging promotions, and embracing them. "We do not have a weekly ad," WinCo boasts. "Unlike most stores that spend millions of dollars a year on them, we instead use that money to offer lower prices." WinCo does have sales, though, which are specially marked on the shelves. And you can't miss its best deals, which are featured on the "Wall of Values" right as you walk in the front door.
WinCo also accepts manufacturer's coupons, and occasionally sends out store coupons like the ever-popular $10 off a $50 purchase, though it draws the line at what it calls "gimmicks" like loyalty cards and double coupons. "There is always someone paying for it," WinCo says, "you, the customer." While that may be true for some, shoppers who actually enjoy "gimmicks" and know how to work them to their advantage, may well find they can get better savings at their regular grocery store.
But that's not the way WinCo, or Walmart, works. Both have adopted the "everyday low prices" approach. But WinCo's focus on employee satisfaction, customer service, cleanliness and efficiency – in addition to low prices that often undercut Walmart's – is what led retail analyst Burt Flickinger III to describe it as "Walmart's worst nightmare" in an interview with the Idaho Statesman newspaper last July.
That interview didn't make a splash, until Time.com stole, er, paraphrased Statesman reporter Audrey Dutton's story a couple of weeks later and included Flickinger's eye-catching quote in the headline. Dozens of other news outlets read Time's story, ran with it themselves (most of them crediting Time and not the Statesman) and pretty soon WinCo and "Walmart's worst nightmare" were practically synonymous.
The only thing is, while Mr. Flickinger may provide great quotes that make for irresistible headlines, he apparently has a way of repeating himself. "Walmart's worst nightmare is Target," he told Bloomberg TV in 2012. Kroger is "one of Walmart's worst nightmares," he told the Cincinnati Business Courier in 2013 – twice. "Walmart views Costco as Walmart's worst nightmare," he told CBN News earlier that year. And way back in 2008: "Tesco is Walmart's worst nightmare," he told Bloomberg. (And in 2015, a year after this story was first published, "Aldi has been Walmart's worst nightmare," he told the Los Angeles Times.)
With analysts and journalists so eager to dream up things for Walmart to have nightmares about, declaring WinCo to be the competitor that Walmart is most worried about is probably overstating it just a bit. But if this low-cost, much-loved grocery chain catches on in Texas and beyond, the growing strength of "Walmart's worst nightmare" may turn out to be loyal WinCo fans' dream come true.