Take that, "Magic Coupon Machine!"
CVS has long earned shoppers' affection and loyalty with its ExtraCare Coupon Center, which spits out coupons when you swipe your loyalty card at the in-store kiosk. But now a competitor is planning to one-up CVS with its own version, that makes the comparatively old-fashioned Magic Coupon Machine seem a little less "magic".
Rite Aid is finally making plans to roll out its "3D Savings Centers" to hundreds of stores. The futuristic new kiosks will combine holographic video advertisements with in-store coupons.
If the concept sounds vaguely familiar, it's because Rite Aid and Provision Interactive Technologies initially announced their joint effort back in June 2013 – without actually specifying exactly when the rollout would begin.
The answer, it turns out, was more than a year and a half later.
Provision has now narrowed down the rollout window to "early 2015". So sometime very soon, 3D Savings Centers will begin appearing in 200 Rite Aid locations in the New York and Los Angeles markets. After that, an unspecified number of "additional Rite Aid stores" – in unspecified locations – are also expected to receive Savings Centers throughout the course of the year. (UPDATE: a full year later, on January 14, 2016, Provision announced it would install an additional 250 units in New York, Los Angeles, Detroit, Philadelphia and San Francisco.)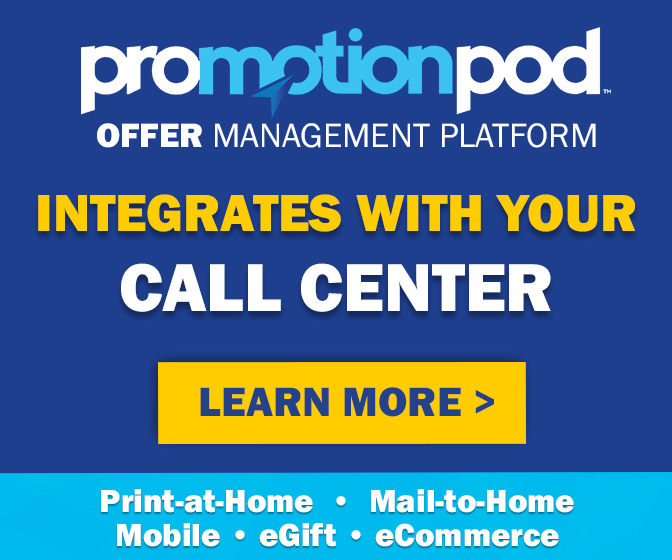 The coupon aspect of the new kiosks is what will save you money, but the 3D component is the star attraction. The holographic display "projects videos in front of the screen without the need for any special glasses and without any discomforting eye stress," Provision explains. The idea is that walking into a store, and seeing a promoted product floating and spinning around in the air, will draw shoppers to the Savings Center to interact with its 2D touchscreen display. That display will provide shoppers with product information, promotions – and, of course, coupons.
The kiosks will allow Rite Aid's wellness+ loyalty program members to access their account details and load digital coupons to their cards. The machines will also offer printable coupons – though Rite Aid has not said whether the offers will be primarily store coupons, manufacturer's coupons, or a mix of both.
Early prototypes of the Savings Centers, which showed up in a handful of Los Angeles-area Rite Aid stores back in 2012, offered coupons that were similar to those available on Rite Aid's "Video Values" website. There, from the comfort of their home computers, users are rewarded with a coupon after watching an ad for that product.
Surveys taken among users of those prototypes showed that 96% said the process of printing coupons was "easy", and 94% said they preferred printing coupons from the kiosk rather than looking through a store circular.
The only difference is that a store circular, or your home computer, can't "see" you and offer you coupons based on what you look like. But the 3D Savings Center can.
The Savings Center "performs anonymous video analytics used to determine the age and gender of customers standing in front of it," explains Intel, which developed the kiosks with Provision. "As a result, the system can play content and advertising suitable for the audience, while offering coupons for items of interest." The system also provides information to the stores, and advertisers, about the numbers and demographics of people who watch each ad.
So if you don't mind being watched, while you watch holographic ads to receive coupons, the 3D Savings Centers could be just the thing for you. Otherwise, you might prefer to glimpse those holographic images from afar – and print your coupons at home.
Image sources: Provision Interactive Technologies