Next time you're in your favorite store, don't be alarmed if you see a soda can or other object floating in midair. It doesn't mean that products are literally flying off the shelves. What it does mean, is that there are coupons nearby.
Provision Interactive Technologies has announced a new partnership that will introduce its 3D Savings Center kiosks to tens of thousands of new locations. ATM provider Prosperity Investments will incorporate Provision's 3D holographic display and coupon platform into more than 48,000 ATM units that it plans to install in banks, retailers, convenience stores, gas stations and government buildings over the next three years.
That's in addition to the company's plans to integrate its hologram-and-couponing system into Coinstar machines nationwide.
Provision first rolled out its 3D Savings Centers to hundreds of Rite Aid stores back in 2015. The kiosks feature holographic video advertisements projected in front of the machines, which make it look like products are spinning in the air.
The idea is to attract shoppers to check out the kiosk. Once they do, they can interact with a touchscreen to select coupons for promoted products that they'd like to have printed out.
With some 700 kiosks now available at drug stores in ten major markets including New York, Los Angeles, Philadelphia, Detroit and San Francisco, Rite Aid remains Provision's biggest client – for now. "Although our agreements with Rite Aid called for us to install Provision 3D Savings Center kiosks across its more than 4,500 U.S. retail location footprint, the rollout stalled in 2016, as Rite Aid's focus was on their acquisition by Walgreens," Provision wrote in a letter to shareholders this morning.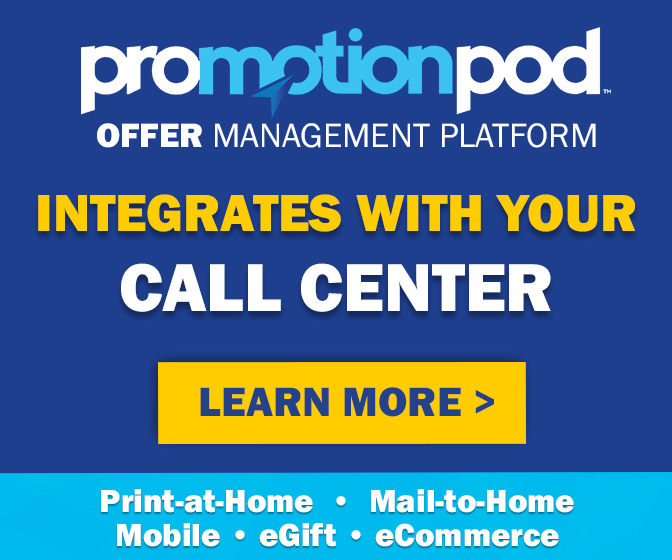 While that acquisition didn't pan out, Rite Aid did announce in June that it would be selling more than 2,100 stores to Walgreens. And not all of the 3D Savings Centers may make the transition.
So what better time than now to land a new client? The Prosperity Investments deal "has the potential to expand our reach in significantly more retail locations than the Rite Aid deal and shows the potential for Provision technology to be integrated in different retail settings," Provision CEO Curt Thornton told Coupons in the News.
A separate deal with Coinstar, initially announced in June, would see some 300 Coinstar machines incorporating the 3D and couponing technology by the end of this year, with more of Coinstar's 17,000 coin-counting kiosks being added in 2018.
Prosperity Investments plans to introduce its first "Joyful ATM" units in Arkansas, Mississippi, Florida, Illinois and Texas, with a total of 2,000 units deployed in the first half of 2018. The ATMs will project holographic advertising messages just like Rite Aid's 3D Savings Centers. When shoppers approach the ATM, they can select coupons to print, whether or not they actually use the ATM to withdraw any cash.
The holograms are certainly attention-getting. But Provision says the real benefit to advertisers is that the coupons work. In a study examining a five-month period in 2016, the company said nearly 300,000 coupons were printed, "with a vast majority redeemed the same day." Provision's analysis showed that 3D Savings Center coupons have an average redemption rate of 17.4%. "This is an extraordinary redemption rate when measured against the published national average coupon redemption rate of 1.2%," the company announced.
And it's all thanks to seeing virtual products spinning around in 3D. "There is no question in our minds that 3D is a more effective way to change consumer purchase behavior, especially when combined with our digital coupons," Thornton said.
So keep your eye out for products spinning around in the air in front of an ATM at your local store. It could prove to be the rare ATM that helps you save money, instead of encouraging you to spend it.