Next time you go shopping at Rite Aid, don't expect to see holographic images luring you to print some in-store coupons. A five-year partnership between the drug store chain and a technology company has come to an acrimonious end, as the provider of Rite Aid's holographic coupon kiosks pulls them out of hundreds of Rite Aid stores in the hopes of deploying them somewhere else.
Provision Holding has announced the settlement of a lawsuit it filed after its deal with Rite Aid went sour. Back in 2013, the two companies announced an agreement in which Provision would install "3D Savings Centers" in Rite Aid stores. The kiosks display holographic video advertisements, which are visible "without the need for any special glasses and without any discomforting eye stress". You might see a soda can or some other object floating in midair, with the aim of attracting you to the kiosk's touchscreen display, where you can print coupons for the promoted products.
A full-scale rollout began in 2015, and eventually the kiosks were available in about 650 Rite Aid stores in major markets including New York, Los Angeles, Detroit, Philadelphia and San Francisco.
And then Rite Aid apparently got bored with the whole thing.
According to a company SEC filing, Provision says it received a letter from Rite Aid in September of last year, in which Rite Aid said it wanted out of the deal. Provision disputed Rite Aid's ability to terminate the agreement.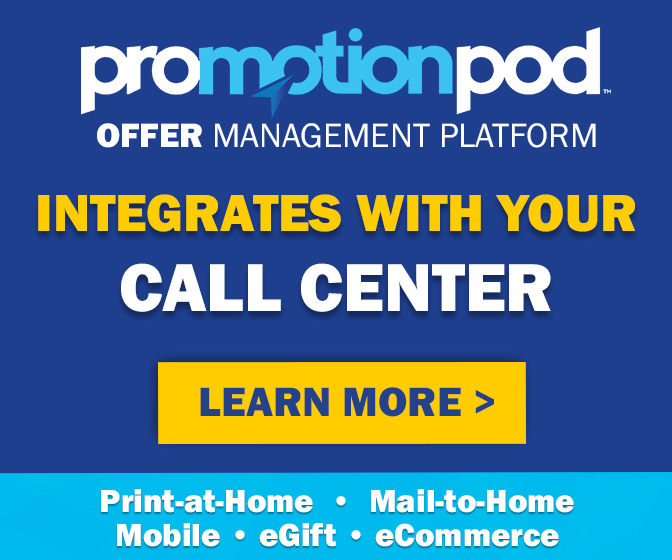 A lawsuit and arbitration ensued, and Provision announced last week that a settlement has been reached. Under the terms of the agreement, Provision "has been awarded 100% ownership" of the 3D Savings Centers, the company announced. All of the kiosks will be removed from Rite Aid stores by the end of this month, and Provision says it "intends to repurpose these kiosks and redeploy them with various retailers in 2019."
Rite Aid hasn't said what prompted its decision to shut down its 3D Savings Centers. But at the time it sent its letter to Provision, the retailer was a little preoccupied with other matters. September 2017 is when Rite Aid announced the sale of nearly 2,000 of its stores to rival Walgreens. Five months later, the grocery chain Albertsons announced it would buy the rest of Rite Aid's stores, in a deal that ultimately fell through.
So holograms and coupons were the least of Rite Aid's concerns at that time.
Now it's all Provision's concern. What's it going to do with several hundred kiosks sitting in a warehouse somewhere, offering holograms no one can see and coupons no one can use? Rite Aid was its biggest client, so now it's stuck with a glut of used machines it will have to convince other retailers to take in.
For now, Provision is banking on other business partners to get its technology into more stores. Last year, it announced deals with an ATM manufacturer and with Coinstar to incorporate its holograms and coupons into their machines. The ATMs appear not to have been introduced yet, but Coinstar began incorporating holograms and coupons into its machines in Giant Eagle grocery stores earlier this year.
So if you're looking for a discounted drink, watch for a can of soda spinning in the air at a Giant Eagle near you. If you're looking for a discount on machines that will display these holograms – then Provision may have just the deal for you.