If you've been a couponer for a while, you're likely familiar with the Wounded Warrior Project, thanks to the "Believe in Heroes" campaign that offers grocery coupons for dozens of partner brands each fall. Shoppers are invited to support the brands that support wounded veterans, and maybe donate a little themselves.
Now, couponers and non-couponers alike will be able to support the program, just by doing their Fourth of July grocery shopping this year.
Southeastern Grocers, the parent company of Winn-Dixie, BI-LO and Harveys, announced last night that it will donate all of its profits on Independence Day to the Wounded Warrior Project. That's "every cent of every dollar of profit," the company reaffirmed, not "up to" a certain amount. With the exception of a few items prohibited by law, like postage stamps, lottery tickets, gift cards and the like, "Southeastern Grocers will donate all profits generated on Saturday, July 4, to Wounded Warrior Project – every last cent," company spokesperson Julianne Roberts told Coupons in the News.
Southeastern owns nearly 800 stores in Alabama, Mississippi, Louisiana, Florida, Georgia, Tennessee, North and South Carolina – "states with some of the highest active duty military populations in the United States," Southeastern Grocers CEO and president Ian McLeod said in a statement. "We believe we all have a responsibility to care and contribute to the lives of those who have served and sacrificed for the nation," he continued. "We felt it is the right thing to do, and our 70,000 associates do, too."
Shoppers don't have to do anything special, other than just show up and shop. They'll have the opportunity to make a donation at the checkout from today through Sunday, but anyone who shops on Saturday the Fourth can consider themselves a donor. Everybody who shops that day will get an "I Donated" sticker, and all are encouraged to spread the word among friends and on social media.
"The support we will be receiving from (Southeastern Grocers) is vital to our mission to honor and empower our Wounded Warriors," Wounded Warrior Project CEO Steven Nardizzi said, "and Independence Day is the perfect time to celebrate."
It's unusual, though not unprecedented, for a business to donate a full day's profit to a cause. Restaurants like Chili's and Jersey Mike's dedicate one day a year in which they donate all of their profits to charity – the St. Jude Children's Research Hospital in Chili's case each September, and one of more than a hundred local charities at Jersey Mike's every March.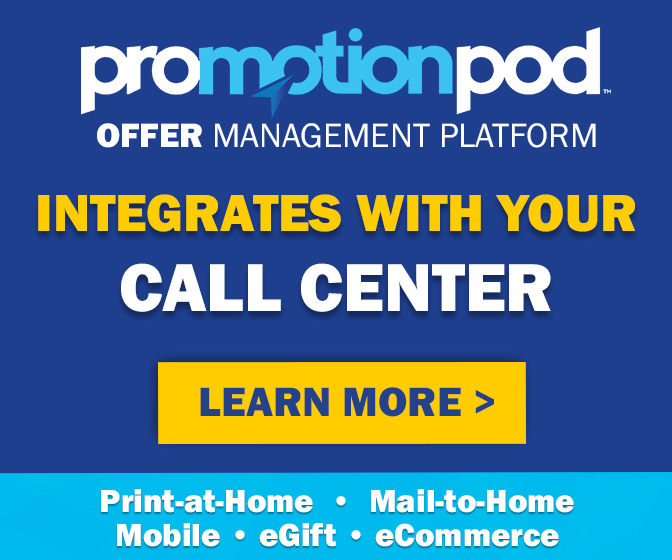 For Winn-Dixie, BI-LO, Harveys and virtually all grocery stores, Saturday is typically the busiest shopping day of the week. Holidays are usually slower, though, so it's hard to predict what kind of profits the stores will turn this Saturday. While couponers, and shoppers doing their weekly stock-up trips, might not normally want to do their grocery shopping on a holiday, there are bound to be plenty of profitable customers who run in for last-minute barbecue and picnic supplies, for whom price is no object.
Unfortunately for coupon users, even though the store will eventually be reimbursed by manufacturers for the coupons that are deducted from your total, the day's profits will be calculated after all discounts and coupons are applied. So if you have a lot of coupons to use and don't want to reduce your store's contribution accordingly, you always have the option to give back some of your savings in the form of a donation at the checkout.
Either way, many shoppers might now make it a point to defer their big weekly shopping trip until Saturday, just to help out the cause. So one way or another, chances are the stores will end up with plenty to donate at the end of the day. Just how much, though, isn't really known. "The organization has never committed a pledge like this before, so it is difficult to predict," Roberts said. "But we are encouraging communities across the southeast to rally behind our warriors this Fourth of July."
Using figures from the Food Marketing Institute as a guide for reaching a ballpark estimate, if you take a typical grocery store's daily sales, times the number of Southeastern Grocers' stores, times the typical grocery store's profit margin, the campaign could stand to raise some three-quarters of a million dollars. Not bad for one company's contribution, considering last fall's Believe in Heroes coupon campaign raised about $5.7 million – and that was from dozens of retailers and brands across the country.
Early reaction from shoppers is predictably positive. On the stores' Facebook pages, which are typically filled with questions and complaints, the company is instead earning praise. "Class act what you are doing for our Wounded Warriors," one commenter wrote. "You can bet I will be shopping not only on the 4th but you now have my business!" "How great is that?" another added. "Yes – I will support companies and corporations that are generous to a worthy cause like this!"
"Together with our customers, we will wait with great hope for a significant donation to be made to the Wounded Warrior Project Independence Program," Roberts said.
So if you shop at any of the participating stores and haven't gotten your groceries yet this week, you might think about setting aside some time before Saturday's cookout and fireworks, and do your grocery shopping on the Fourth. And if you live in another part of the country altogether, you might consider letting your local store know about the program, and maybe they'll join in next year. Because saving money and getting your grocery bill as low as possible may feel good – but if it can help those who have sacrificed for the country, spending money can feel pretty good, too.
Image source: Southeastern Grocers