Sometimes, the saying "if it seems too good to be true, it probably is" – just isn't true. When it comes to some legitimate high-value coupons, if it seems too good to be true, then some retailer is going to cry "fraud" and accuse coupon users of trying to scam them.
Even if the coupon in question was issued specifically for use in their very own store.
That's what happened at Petco over the weekend, as many shoppers reported being turned away – or worse – when they tried to use a printable coupon that was available recently on a Petco-affiliated website and also briefly on Coupons.com. And now, after a slew of customer complaints, Petco is finally admitting that it made a mistake and is promising to "make it right."
The coupon in question invited users to "Save $10 on any one bag of Purina Pro Plan pet food or any one package of Purina Pro Plan Perform litter". That was enough to get some smaller packages for free, or close to it, and to get a significant discount on even the largest packages.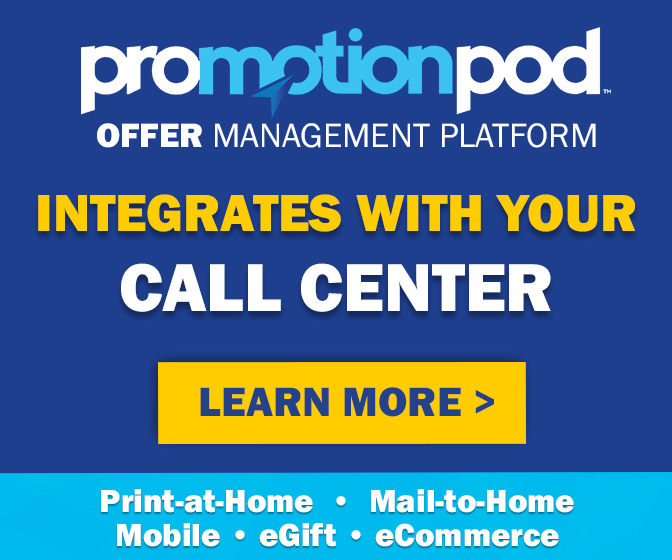 But it's unusual to see such a high-value printable coupon. And that apparently raised some suspicions at Petco. Long after the coupon came out, and after many customers had used it without issue, someone at Petco sounded the "fraud" alarm.
In an internal memo seen by some shoppers, and posted online by others, Petco employees are warned that "there is a coupon being seen in stores that we should not accept." The memo, dated last Friday (seen above), goes on to inform stores that "the coupon says it is only redeemable at Petco. Please do not accept this coupon. It is important to note that we do not accept coupons from online sources and, by policy, we do not price match online sellers or websites."
It's unclear what price matching had to do with it. But after the memo went out, Petco shoppers looking for a deal on pet supplies instead found themselves being treated like scammers.
"The manager loudly proclaimed 'those are fake'," reader Karen told Coupons in the News about her experience trying to use the coupon on Saturday. "She then gave me a brief lecture on 'you people' passing around fake coupons on the internet and Petco doesn't get paid for them."
Others who posted complaints on Petco's Facebook page had similar stories. "I was accused of coupon fraud and told it was a scam! It was a valid coupon and I'll never shop at Petco again," one commenter wrote. "I too was humiliated," added another. "I walked out of there with Petco employees and managers thinking that they are the smart ones and I'm some kind of idiot scammer that is trying to pull one over on them," a third commenter wrote.
"We sincerely apologize for the coupon confusion," Petco wrote in response to the Facebook commenters. "Unfortunately these coupons were never authorized by Petco."
That came as news to Purina, which authorized the coupon – and Coupons.com, which hosted it.
"We can confirm that the $10 off Purina Pro Plan Pet Food coupon was an approved offer," Coupons.com Communications Manager Tessa Chen told Coupons in the News. "We can confirm that we ran a coupon offer with this retailer that was successfully redeemed by the vast majority of consumers," added Bill Salzman, the Director of Corporate Communications for Nestle Purina PetCare. "It appears that a small number of consumers were unable to redeem the coupon offer, and we are working with the retailer on a solution."
Petco was the last to offer an official response. "We're aware of the coupon error," Petco spokesperson Lisa Stark told Coupons in the News. "It was the result of a miscommunication and we're working directly with our customers to make it right."
No updated statement has been posted on Petco's Facebook page, where "these coupons were never authorized by Petco" is still the last word on the matter. So Stark's statement appears to be the first public admission of error on Petco's part. Still, it falls short of an apology, and Petco didn't elaborate on how the miscommunication occurred, or what exactly the company will do for customers who were falsely accused of being coupon criminals. Even a replacement coupon can't necessarily make up for the humiliation that many experienced, in front of other shoppers who may well have believed they were witnessing a coupon scammer in action.
"In all my years of couponing, this was the first time I have ever been accused of trying to scam a store with fake coupons," reader Karen said. Added a still-upset Facebook commenter, "If I see my picture or name on a store bulletin board because I used a coupon found on Coupons.com and now you are calling the people that used them scammers, you will be sued."
Sometimes, in such cases, it's a matter of a company's left hand not knowing what its right hand is doing. Someone in the company authorizes a coupon, and others in the company somehow aren't aware of it. So the easiest thing to do is yell "fraud" and refuse the coupon. Just look at what happened with a pizza promotion gone bad last year, and to a Frito-Lay offer that turned into a fiasco a couple of years earlier.
While that strategy might protect companies from potentially fake coupons, it doesn't protect them from irate customers – like the ones who have had several days now to spread the word about their bad Petco experience. Especially now that they're been proven right.
So Petco may try to "make it right". But some customers who are falsely accused of criminal activity have long memories. And hell hath no fury like a couponer scorned.