Target earned headlines earlier this month, when it dipped its toe into new technology that can beam digital coupons to your phone while you shop. Early adopters consider it cutting edge, while some critics call it creepy. But the debate hasn't dissuaded one small grocery chain from outdoing its larger retail rival, and going all in on beacons.
Illinois-based Niemann Foods announced this week that it has installed beacons in all 44 of its County Market grocery stores in Illinois, Iowa and Missouri, becoming the first independent supermarket to deploy beacons chainwide.
And regardless of whether you're in the creepy or cool camp, County Market says beacons work.
Beacons are small, low-powered devices placed throughout a store, that can track your movements via your phone. That's the kind of creepy part. But the cool part is, if you opt in, and open the store's app, you can see where you are on an in-store map, find your way to a specific product, and get alerted to special offers and coupons based on your purchase history and where you are in the store.
"The location-based services allow the shopper to visit the bakery and within seconds, get an offer for a dollar off cookies; then a shopper can head to the dairy aisle and get a message to save on coffee creamer," Niemann Foods' Electronic Marketing Manager Nathaniel Jones said in a statement.
The tradeoff, to some, is that the beacons, together with the app, monitor your every movement – watching where you are, where you linger, what you purchase and what offers you accept.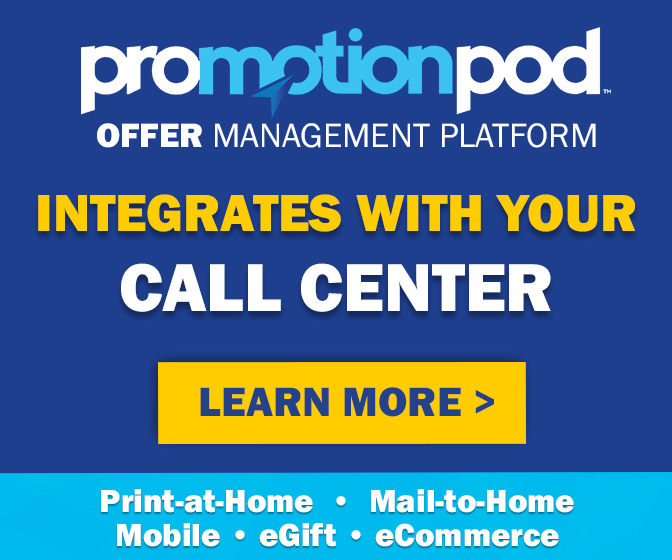 But County Market's customers are apparently coming down on the side of cool, over creepy.
"Once we launched the app in all our County Market stores, we saw customer response skyrocket," Jones told the site Mobile Commerce Daily. "In-store offer redemptions have tripled from May."
Working with the beacon provider Birdzi, County Market first tested the technology two years ago. Now that it's rolled out beacons in all of its stores, "consumers are enthusiastically responding to the in-store offers," Jones said. "Redemption rates can be as high as 50%. Compare that to a printed ad coupon industry average of below 2%, and you can see the attractiveness of receiving real-time, relevant offers while you're in the store."
So shoppers at a small Midwestern grocery chain are now much more familiar with beacon technology than most. A recent survey from retail technology company First Insight found that 70% of respondents have no idea what an in-store beacon even is.
But Jones predicts it's only a matter of time before they learn. "Like ecommerce, beacons will eventually be a major factor in how grocery stores serve their customers," he told Mobile Commerce Daily.
So get ready to be watched while you shop. You may or may not decide the coupons and convenience are worth it. But a growing number of retailers are already betting that you will.
Image source: County Market