It's frustrating, and perhaps a bit perplexing, when you see a coupon for milk, or yogurt, or ice cream, and the fine print informs you that you're not allowed to use it. "Void in Colorado, Maine, Missouri and North Dakota," is common phrasing on coupons for dairy products. And sometimes California, Louisiana, Minnesota, Nevada, New Jersey, Tennessee and Wisconsin are included as well.
You can blame the dairy laws in those states, which restrict how milk products can be discounted. But are there "non-dairy" dairy laws?
That's what some couponers were wondering, when a coupon for International Delight appeared in some of the November 1st editions of the RedPlum coupon insert. The values varied by region, but the coupons offered a discount on "any International Delight product(s)" – and barred them from being used in Colorado, Maine, Missouri and North Dakota.
The only thing is, International Delight's signature flavored creamers aren't covered by any dairy laws. That's because they contain water, sugar, oil and other ingredients – but no milk or cream. In fact, they're specifically labelled as a "non-dairy product."
"I don't know why they put that wording on there," John Weisgarber of North Dakota's Milk Marketing Board told Coupons in the News. "It's not a dairy product, so we don't regulate it."
As it turns out, an International Delight spokesperson informed Coupons in the News, the company has come out with limited-edition Nog and Hot Chocolate products for the winter months, which contain actual milk and cream. So in order to be able to issue a coupon for "any" International Delight product, and not run afoul of several states' dairy laws, the company added the restrictive language – just in case a shopper tries to use the coupon to buy Nog or Hot Chocolate.
Of course, their coupons could have said "not valid on Nog or Hot Chocolate". But that might have made too much sense.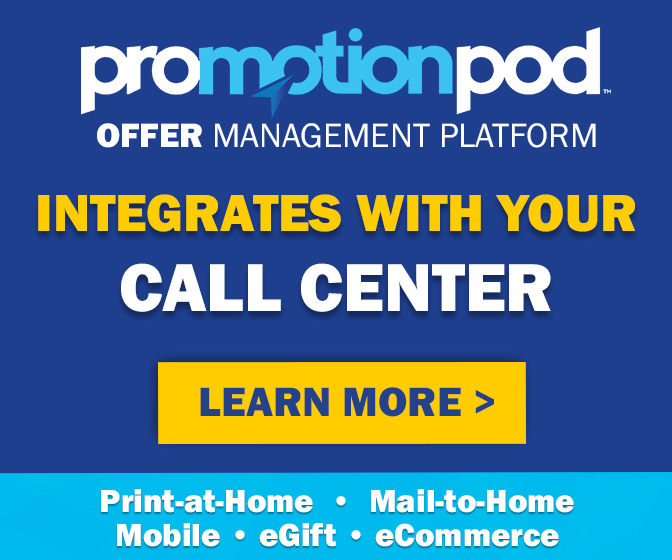 Making sense out of each state's differing dairy laws is not something that most companies want to bother with. So they tend to take the "better safe than sorry" approach and issue blanket bans on their coupons, like International Delight did.
Several states set a price floor on dairy products, preventing retailers from selling them below cost, in order to protect farmers. Sales and coupons typically aren't banned outright, but the fine print on dairy product coupons would be a mile long if they tried to cover every scenario. In North Dakota, for example, dairy product coupons must be generic. Brand-specific offers aren't allowed, Weisgarber explained. So International Delight was correct to restrict its coupon, as written, from being used in North Dakota.
Other states' restrictions are a bit more convoluted. In Colorado, anyone wanting to issue a dairy coupon has to apply with the state Commissioner of Agriculture first, and ensure that the coupon is "offered uniformly to all customers within a marketing area." The coupon must have no more than a one-year expiration date, and cannot be used in conjunction with any other promotion. And then it's up to individual retailers to ensure that accepting the coupon doesn't "result in the sale of such products below cost."
Now you see why it's a lot easier to slap a "not valid in Colorado" notice on a coupon and call it a day.
Drug maker GSK took a similarly cautious blanket approach with its coupons earlier this year, when it added the standard language on its prescription drug coupons, to all of its coupons. That wording prevented individuals enrolled in government-funded health care programs from using the coupons. But in GSK's case, the wording proved to be entirely too cautious. While government regulations do prevent certain consumers from using prescription drug coupons, there's no scenario in which a Medicare or Medicaid recipient would not be allowed to redeem a coupon for Tums or Aquafresh. GSK eventually backed down, and removed the restrictions.
As for International Delight, while its new coupon wording is technically correct, it doesn't do consumers much good if they had hoped to use the coupon to buy a nondairy International Delight creamer. No laws prevent them from doing so, but the terms of the coupon do.
Further confusing the issue, though, International Delight's non-seasonal Chai Tea Lattes and Iced Coffees also contain milk. But coupons for those products, from the very same RedPlum coupon insert, don't contain any restrictions on where they can be used. So as cautious as the company was on the "any product" coupon, it apparently threw caution to the wind in issuing coupons for actual dairy products that don't appear to comply with several states' dairy laws.
At least International Delight's Nog and Hot Chocolate are only seasonal. Come spring, if the "any product" coupons revert to their old language, you ought to be able to use them anywhere you want again. Maybe that will give the company time to sort out its coupon language, in order to both comply with the law, and not disappoint consumers. But just in case, better stock up on your cheap non-dairy creamers while you can next year – at least before Nog, Hot Chocolate and confusing-coupon season comes around again.