What do you get when you combine a fast-growing ice cream brand with a beloved regional grocery chain? Happy shoppers enjoying sweet frozen treats?
Not quite. More like an unusual dispute spelled out in very small print, leaving couponers caught in the middle – a dispute that appears to have been rapidly resolved after both companies were questioned about it.
Nick's ice cream (stylized as N!CK'S) launched in the U.S. in 2019, with a line of better-for-you, light, low-carb ice cream pints. Market Basket is a fan-favorite grocery chain of 90 stores in four New England states. Loyal customers, employees and vendors love it so much that when new leadership briefly took over in 2014, they participated in an unheard-of seven-week boycott of the chain until previous leadership was restored.
Upon its launch, Nick's promoted its products with frequent digital and printable coupons. But for much of this year, those coupons have contained some very specific wording in the terms and conditions that, unless you squint, you might miss altogether: "Not redeemable at Market Basket or DeMoulas stores."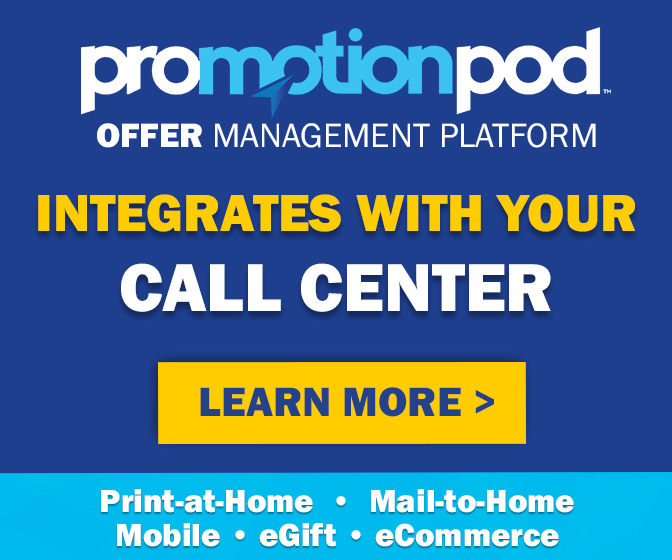 It may not mean much to you if you don't shop at a DeMoulas-owned Market Basket store, but it does raise some questions. Why would a specific retailer be singled out like that? Why should every other shopper at every other store get a discount while Market Basket shoppers have to pay full price? And is that even legal?
It's not unusual for coupons to be redeemable only at certain retailers. But it's very unusual for a coupon to be redeemable at every retailer but one. So unusual, in fact, that it stands out when it does happen. Jennie-O once issued coupons for turkey bacon that were "not redeemable at Dollar Tree." Libby's canned vegetables offered coupons "not redeemable at Dollar General." And a few years ago, Rubbermaid went for the dollar store trifecta with coupons that were "not redeemable at Dollar General, Dollar Tree, and Family Dollar."
When asked whether this might be a violation of the rarely-enforced, but still on the books, Robinson-Patman Act antitrust law, which says in part that one cannot "discriminate in price between different purchasers," impeding competition with "terms not accorded to all purchasers on proportionally equal terms," Rubbermaid didn't respond. Instead, it doubled down with similar coupons a year later, before it quit offering paper coupons in the Sunday newspaper inserts altogether.
So might Nick's coupons be running afoul of the law too, by denying Market Basket the same opportunity as its competitors to sell Nick's products at a discount, while subtly encouraging coupon users to shop somewhere – anywhere – other than Market Basket?
Market Basket initially seemed uninformed and unconcerned about the coupon restriction. We "can only surmise this was Nick's decision for whatever reason," a customer service representative told Coupons in the News. But Nick's customer service offered a more detailed explanation. "We had an issue with Market Basket/Demoulas accepting coupons a while ago, that's why we don't do coupons with them anymore."
An "issue"? They "don't do coupons" with a single retailer among the many that carry its products?
Clearly there was some dispute playing out behind the scenes. Perhaps customers complained to Nick's that Market Basket was declining their coupons for some reason? Or perhaps Market Basket was improperly accepting or submitting coupons for reimbursement, and Nick's simply got fed up with it? Either way, aside from the questionable legality of the move, if every manufacturer that had an issue with a retailer publicly called them out and quit "doing coupons" with them, coupons' small print would have to get even smaller to fit a list of blacklisted retailers.
When pressed for details about their apparent dispute, corporate representatives for each company tried to tell an entirely different story. "At the time the coupon was produced, (Market Basket) was not carrying the item and that note was added by the manufacturer to avoid confusion for customers," spokesperson Justine Griffin told Coupons in the News on behalf of Market Basket. "They now carry the item and happily accept the newly printed coupons, and the note has been removed moving forward."
"Market Basket is lifting the restriction," Nick's spokesperson Sarah Pryor seconded. "While the new coupon print has not been updated yet, Nick's looks forward to offering Market Basket coupons in the future!"
Ok, wait. So Market Basket was somehow alone among all retailers in the entire country in not carrying Nick's products, so Nick's added the restriction to "avoid confusion for customers" who might think they could buy Nick's ice cream at Market Basket? Plenty of stores don't carry Nick's products, and plenty of coupons are issued for products that aren't universally available, and they don't list all of the stores that don't carry the product.
And yet a review of Market Basket weekly circulars shows that Nick's was advertised at least 17 times from early 2020 through this year, which would be an odd thing to do for a product that Market Basket didn't carry. And now that Market Basket has apparently just started carrying Nick's products, after advertising it for the past two and a half years, it's now "lifting the restriction" printed on the coupons? Wouldn't that be Nick's decision to make?
So, to recap, Market Basket had no idea why Nick's "had an issue" with them, Nick's decided not to "do coupons" with Market Basket to "avoid confusion for customers," even though Market Basket didn't even carry Nick's products, but advertised them in its weekly circulars anyway. Then Market Basket started carrying Nick's products, somehow single-handedly removed a restriction from coupons that it has no involvement in printing or distributing, even though coupons offered on Nick's website are still printing with the restriction intact, and now everyone's happy!
So we may not have gotten a straight answer from anyone involved. But at least being questioned about this unusual coupon wording seems to have prompted both sides to patch up whatever differences they had and remove the restriction, when they get around to it. And that calls for a celebration! How about ice cream? We hear there's a place you can get some for a good price these days.
Image sources: Market Basket/Nick's