Is your Walmart on the list?
Walmart announced Friday that it plans to close more than two hundred stores worldwide, more than half of them in the U.S.
"Closing stores is never an easy decision, but it is necessary to keep the company strong and positioned for the future," Walmart president and CEO Doug McMillon said in a statement.
Of the 269 stores on the chopping block, 154 are in the United States. 102 are Walmart's smallest format stores, Walmart Express, which was Walmart's answer to convenience and dollar stores that it had been testing since 2011 and is now officially abandoning. 23 Walmart Neighborhood Markets are also on the list, along with 12 Supercenters, seven stores in Puerto Rico, six discount centers, and four Sam's Clubs.
"Walmart instead will focus on strengthening Supercenters, optimizing Neighborhood Markets, growing the e-commerce business and expanding Pickup services for customers," the company promised. And the company actually plans on opening as many stores in the coming year that it's closing – dozens of new Neighborhood Markets, Supercenters and Sam's Clubs are in the works.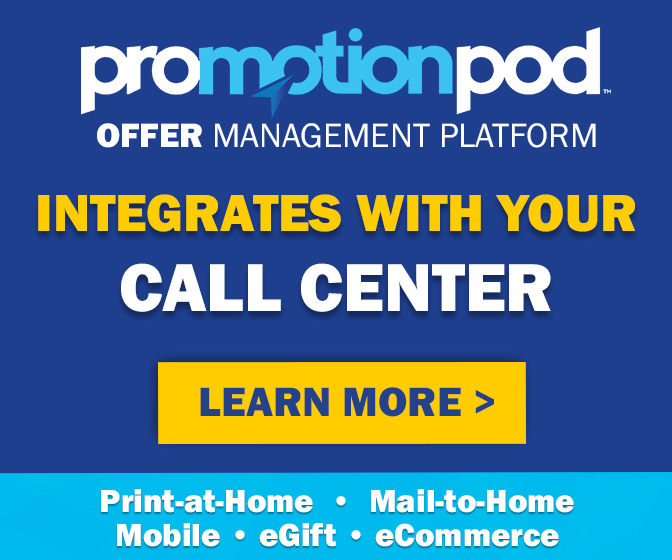 That may help soften the blow for customers and employees whose stores are about to be shuttered. Inconvenienced shoppers will find that "more than 95% of the stores closing in the U.S. are within ten miles on average of another Walmart," McMillon said. As for employees, "the hope is that these associates will be placed in nearby locations."
Walmart has been on a mission to improve its stores, and closing underperforming stores is part of the process. "Our customers have told us they're happy with the improvements we're making in their shopping experience," McMillon said. Shoppers are "benefiting from a faster checkout process, better in-stock across the stores, a clean shopping environment and friendly associates."
Closing dates range from this weekend, to next month. What follows is the full list of locations to be closed, and when. And if your local store is on the list – better start looking for another place to shop, or work, very soon.
WALMART SUPERCENTER
Store #/Address
City
State
Closing date
#3814 6525 Glacier Hwy
Juneau
AK
02/05/16
#763: 7201 Aaron Aronov Drive
Fairfield
AL
01/28/16
#4584: 10400 Highland Rd.
Hartland
MI
01/28/16
#4369: 1010 Martin Luther King Pkwy.
Durham
NC
01/28/16
#2837: 4350 N Nellis Blvd.
Las Vegas
NV
01/17/16
#4342: 22209 Rockside Rd.
Bedford
OH
01/28/16
#2606: 721 US Hwy 321 BYP S Unit
Winnsboro
SC
01/28/16
#883: 14091 FM 490
Raymondville
TX
01/28/16
#5493: 7480 Padre Island Hwy
Brownsville
TX
01/28/16
#5478: 8201 N FM 620
Austin
TX
01/28/16
#597: 7075 FM 1960 Rd W
Houston
TX
01/28/16
#3811: 61 Plaza Drive
Kimball
WV
01/28/16
WALMART
Store #/Address
City
State
Closing date
#2524: 5502 Monterey Hwy
San Jose
CA
01/28/16
#2949: 151 E 5th St.
Long Beach
CA
01/28/16
#5457: 8400 Edgewater Drive
Oakland
CA
01/17/16
#2960: 4101 Crenshaw Blcd.
Los Angeles
CA
01/17/16
#3507: 2701 Port Covington Drive
Baltimore
MD
01/17/16
#3496: 5825 W Hope Ave.
Milwaukee
WI
01/28/16
WALMART NEIGHBORHOOD MARKET
Store #/Address
City
State
Closing date
#5783: 117 Audubon Drive
Maumelle
AR
01/17/16
#5642: 2408 Lincoln Ave.
Altadena
CA
01/28/16
#5688: 6820 Eastern Ave.
Bell Gardens
CA
01/28/16
#3086: 701 W Cesar E Chavez Ave.
Los Angeles
CA
01/17/16
#5690: 2045 E Highland Ave.
San Bernardino
CA
01/28/16
#4173 12120 Carson St.
Hawaiian Gardens
CA
01/28/16
#5002: 8196 West Bowles Ave.
Littleton
CO
01/17/16
#3021: 2253 S Monaco Pkwy.
Denver
CO
01/28/16
#2303: 333 N Main St.
West Hartford
CT
01/28/16
#5856: 601 N West St. STE 100
Wichita
KS
01/28/16
#5860: 9831 E Harry St.
Wichita
KS
01/28/16
#5873: 4794 E 13th
Wichita
KS
01/28/16
#3097: 8235 SW Apple Way
Portland
OR
01/17/16
#5995: 17711 Jean Way
Lake Oswego
OR
01/28/16
#3306 1220 Gallatin Ave.
Nashville
TN
01/28/16
#3171: 2218 Greenville Ave.
Dallas (Greenville)
TX
01/28/16
#3451: 2740 Gessner Rd.
Houston
TX
01/28/16
#5985: 2201 West Southlake Blvd.
Southlake
TX
01/28/16
#4126: 1901 S. Texas Ave.
Bryan
TX
01/28/16
#5986: 4268 Legacy Drive
Frisco
TX
01/17/16
#3030: 3850 N 124th St.
Wauwatosa
WI
01/28/16
#3031: N88W15559 Main St.
Menomonee Falls
WI
01/28/16
#5698: S14W22605 Coral Drive
Waukesha
WI
01/28/16
WALMART EXPRESS
Store #/Address
City
State
Closing date
#2173: 14331 Count Rd. 99
Headland
AL
01/28/16
#2011: 18 Apple Way
Ashford
AL
01/28/16
#2165: 952 E. Lawrence Harris Hwy
Slocomb
AL
01/28/16
#2186: 407 West Washington St.
Abbeville
AL
01/28/16
#2235: 6361 Hwy 72
East Gurley
AL
01/28/16
#2260: 87395 US Hwy 278
Snead
AL
01/28/16
#3769: 3530 Cathedral Caverns Hwy
Grant
AL
01/28/16
#3779: 10188 Hwy 431 South
New Hope
AL
01/28/16
#2498: 720 N Hwy 71
Mansfield
AR
01/28/16
#2578: 3500 Mulberry Hwy 64 W
Mulberry
AR
01/28/16
#2601: 814 W. Main
Charleston
AR
01/28/16
#2669: 1531 E Hwy 64
Coal Hill
AR
01/28/16
#3819: 8848 N Hwy 59
Van Buren
AR
01/28/16
#3878: 5 Hwy 124 West
Damascus
AR
01/28/16
#4217: 154 E Roller
Decatur
AR
01/28/16
#3032: 905 S Gentry Blvd
Gentry
AR
01/28/16
#3033: 800 1st Ave SE
Gravette
AR
01/28/16
#3034: 881 W Buchanan
Prairie Grove
AR
01/28/16
#3358: 1113 S.R. 20
Interlachen
FL
01/28/16
#4265: 1209 East Wade St.
Trenton
FL
01/28/16
#4267: 15726 SE Hwy 19
Cross City
FL
01/28/16
#4228: 560 S. Broad St.
Ellaville
GA
01/28/16
#4229: 1041 S US Hwy 1
Alma
GA
01/28/16
#4234: 155 West Washington Ave.
Ashburn
GA
01/28/16
#4251: 398 Barrow Ave SW
Pelham
GA
01/28/16
#4254: 907 Marianna Hwy
Donalsonville
GA
01/28/16
#4261: 290 Albany Ave. West
Pearson
GA
01/28/16
#4263: 142 S. Valdosta Road
Lakeland
GA
01/28/16
#3065: 3636 N Broadway St.
Chicago
IL
01/17/16
#3039: 225 W Chicago Ave.
Chicago
IL
01/17/16
#3369: 900 East Ross Ave.
Clearwater
KS
01/28/16
#4353: 505 Housatonic St.
Burlington
KS
01/28/16
#4360: 705 N High School Ave.
Columbus
KS
01/28/16
#4361: 1105 East 15th St.
Ellsworth
KS
01/28/16
#4362: 120 West Rosewood St.
Rose Hill
KS
01/28/16
#4651: 605 Orchard Drive
Hillsboro
KS
01/28/16
#3755: 1445 Old Highway 13
Mamou
LA
01/28/16
#4634: 1506 Main St.
Colfax
LA
01/28/16
#3753: 620 North Hwy 26
Lake Arthur
LA
01/28/16
#3815: 501 West Hwy 90
Iowa
LA
01/28/16
#3839: 9181 Hwy 67
Clinton
LA
01/28/16
#3849: 920 Avenue G
Kentwood
LA
01/28/16
#3879: 1495 Obrie St.
Zwolle
LA
01/28/16
#4647: 515 3rd St.
Independence
LA
01/28/16
#4269: 224 E Hwy 76
Anderson
MO
01/28/16
#4270: 508 N Cliffside Dr.
Noel
MO
01/28/16
#4282: 33597 State Hwy 112
Seligman
MO
01/28/16
#4289: 414 N Elm
Clever
MO
01/28/16
#3856: 410 2nd St.
Belmont
MS
01/28/16
#3863: 2795 Hwy 371 N
Mantachie
MS
01/28/16
#3865: 420 E Lee St.
Sardis
MS
01/28/16
#3866: 28191 Hwy 15
Walnut
MS
01/28/16
#4294: 519 W Veterans Ave.
Derma
MS
01/28/16
#4296: 7104 Will Robbins Hwy
Nettleton
MS
01/28/16
#3211: 509 Dr. Donnie H. Jones Blvd W
Princeton
NC
01/28/16
#3249: 511 N Mckinley St.
Coats
NC
01/28/16
#5024: 6043 US Hwy 301 S
Four Oaks
NC
01/28/16
#3257: 112 N Main St.
Broadway
NC
01/28/16
#5015: 908 E. 4th Ave.
Red Springs
NC
01/28/16
#5017: 7670 Clinton Rd.
Stedman
NC
01/28/16
#7207: 1400 B Broad St.
Oriental
NC
01/28/16
#5138: 702 S. Wall St.
Benson
NC
01/28/16
#2500: 945 Monroe St.
Carthage
NC
01/28/16
#2573: 303 S. Goldsboro St.
Pikeville
NC
01/28/16
#6997: 632 W Swannanoa Ave.
Liberty
NC
01/28/16
#3007: 139 N Hwy 49
Richfield
NC
01/17/16
#3036: 1593 NC Hwy 86 N
Yanceyville
NC
01/28/16
#3037: 905 SE 2nd St.
Snow Hill
NC
01/28/16
#3080: 182 NC 102 W
Ayden
NC
01/28/16
#3121: 189 Hickory Tree Rd.
Midway
NC
01/28/16
#3756: 124 E. Columbia St.
Okemah
OK
01/28/16
#4633: 19250 E Hwy 66
Luther
OK
01/28/16
#2456: 2310 West Main
Prague
OK
01/28/16
#2462: 1600 West Hwy 66
Stroud
OK
01/28/16
#3766: 2324 Seran Drive
Wewoka
OK
01/28/16
#3767: 812 N Clarence Nash Blvd.
Watonga
OK
01/28/16
#1250: 9032 Hwy 14
Gray Court
SC
01/28/16
#3798: 7013 S Pine St.
Pacolet
SC
01/17/16
#2375: 4718 Nashville Hwy
Chapel Hill
TN
01/28/16
#2413: 523 N Military St.
Loretto
TN
01/28/16
#4301: 400 North Main St.
Cornersville
TN
01/28/16
#4306: 934 Hwy 79
Dover
TN
01/28/16
#2345: 721 Dale Evans Drive
Italy
TX
01/28/16
#2349: 221 S State Hwy 274
Kemp
TX
01/28/16
#2363: 504 W Pine St.
Edgewood
TX
01/28/16
#2364: 301 Hwy 69 S
Whitewright
TX
01/28/16
#2410: 122 Commercial Ave.
Anson
TX
01/28/16
#2461: 1003 Telephone Cir.
Merkel
TX
01/28/16
#2779: 5 N 14th St.
Haskell
TX
01/28/16
#2863: 1010 N Main St.
Winters
TX
01/28/16
#3820: 501 N Main
Godley
TX
01/28/16
#3822: 416 N Third St.
Grandview
TX
01/28/16
#3832: 420 S US 69
Leonard
TX
01/28/16
#3834: 428 N Dallas St.
Palmer
TX
01/28/16
#4312: 440 E Pine St.
Frankston
TX
01/28/16
#4316: 1787 US Hwy 259 S
Diana
TX
01/28/16
#4320: 1005 Texas Avenue E
Waskom
TX
01/28/16
#4327: 870 Taylor St.
Hughes Springs
TX
01/28/16
#4331: 914 North Main St.
Lone Star
TX
01/28/16
#4338: 504 WL Doc Dodson
Naples
TX
01/28/16
#4343: 12522 Fm 1840
Dekalb
TX
01/28/16
#4345: 114 Redwater Boulevard West
Maud
TX
01/28/16
AMIGO
Store #/Address
City
State
Closing date
#2343: 7B Calle Munoz Rivera
Villalba
PR
01/28/16
#2347: Bo Salto Arriba
Utuado
PR
01/28/16
#2342: PR 14 Parque Industrial
Coamo
PR
01/28/16
#3667: 1 Ave Monserrate STE 1
Carolina
PR
01/28/16
#3684: Carr 180 KM 0 HM 2
Salinas
PR
01/28/16
#3689: Centro Com Rio Grande State
Rio Grande
PR
01/28/16
#3697: Carr 165 KM 4.7
Toa Alta
PR
01/28/16
SAM'S CLUB
Store #/Address
City
State
Closing date
#4903: 941 Grinnell St.
Fall River
MA
01/28/16
#6648: 1110 Fall River Ave.
Seekonk
MA
01/28/16
#6665: 495 Summit Drive
Waterford
MI
01/28/16
#6681: 25 Pace Blvd.
Warwick
RI
01/28/16