If you have a new computer, or one from which you haven't printed Coupons.com coupons before, you'll now need to have a phone handy in order to print. And the good news, for those who've been worried – it doesn't have to be a cell phone.
The Coupons.com "coupon printer" that's been in use for years is no longer available for download. It's the first step in parent company Quotient Technology's plan to phase out the download altogether in favor of its new PrintID process, which requires users to authenticate their device with a phone number before printing.
Quotient announced the change last month. "We are making this change so that our coupons are more accessible for everyone," the company explained. "Eventually all users who want to print coupons will use our new print functionality, which does not require special software."
If you already have the coupon printer software downloaded, you won't notice any changes, yet. If you don't, you'll now be asked to enter a mobile phone number in order to receive a verification code via text message before you can print.
Some without cell phones, or without texting plans, had worried they would be prevented from printing coupons at all anymore under the new system. A Quotient spokesperson assured Coupons in the News last month that there would be "an authentication system in place that doesn't require receiving a text."
And now there is. But it's a bit cumbersome, so if you need to use this alternate method, don't wait until you're ready to go shopping before trying to print your coupons.
You can verify your computer with a landline, if you call the Coupons.com support team at 1-888-910-1457. A recorded message asks you to leave your name, phone number and email address, and a customer service representative will call you back "within one business day" in the order that requests are received, with your verification code. Once you enter the code, you can print as before without having to go through the verification process again.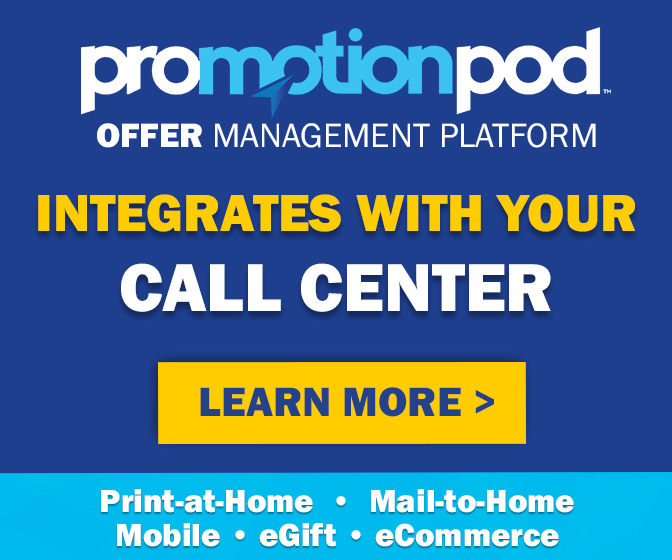 Eventually, the printing software will be phased out altogether and computers that have it will need to be reauthenticated using the PrintID method.
So if you like to print multiple sets of coupons, it's no longer about the number of devices you have, it's about how many phone numbers you have. Whereas each printed coupon was once associated and traceable to your computer's IP address, they'll now be associated with your phone number.
And virtual numbers won't work, Quotient points out, so they have to be real numbers associated with actual phones. You may have a cell phone, a landline, and perhaps a spouse or kids who have their own phone numbers you can commandeer in order to verify different devices. What you probably don't want to do, is verify all of your devices using the same phone number, or you'll be limited to two unique coupon prints forever, no matter how many devices you have.
Considering all the desktops, laptops, tablets and smartphones out there, many people have more unique devices these days than unique phone numbers. So it's likely that you'll end up being able to print fewer coupons the new way, than you could before.
And that goes for coupon sellers, too. The Coupons.com printing process change has been widely viewed as a way to combat printable coupon sellers, who've devised ways to thwart the old method of imposing print limits in order to generate hundreds or thousands of unique coupon prints to sell online. It's unlikely these sellers will have access to hundreds or thousands of unique non-virtual phone numbers in order to continue at the pace they've been printing.
Officially, Quotient denies that thwarting the coupon sellers is its main motivation in switching to the exclusive use of PrintID. "The way people use the internet and access coupons is evolving," a spokesperson told Coupons in the News. "Fewer people are using print software, and at some point it just makes sense to phase it out."
If you don't have a cell phone, at least you can now rest assured that your ability to print coupons won't be phased out. If you have fewer phones than computers, though, you may end up with fewer printable coupons to use when all is said and done.
Call it the price of progress. And that's one price that even coupons can't change.