Some have predicted that all coupons will be digital someday. But paper coupons are still holding strong. So where does that leave printable coupons, which are kind of digital and sort of paper?
In trouble, apparently.
Coupons.com owner Quotient Technology reports that digital coupon use is way up – and printable coupon use is way down. Company executives told investors last week that digital coupon transactions doubled in the first quarter of the year, compared to the same time last year. Printable coupon transactions, meanwhile, slumped by 25%.
It was back in 2015 that Quotient CEO Steven Boal predicted that, within four years, "at least 50% of our platform volume will be digital paperless." As it turns out, it only took one year for that to happen. And today, Coupons.com's paperless offers dominate.
"I'm thrilled to say that 79% of our total transactions are digital paperless," Boal said last week. "Brands and retailers are embracing the shift to digital."
But are couponers?
For decades, printable coupons were Coupons.com's bread and butter. But more recently, Boal has spoken of a desire to get out of the printable business altogether. "We'd love to see consumers go completely paperless," he said in 2015.
But last year, he acknowledged that some people simply "do not engage digitally." Millions of couponers remain "predisposed to taking a scissor and cutting a piece of paper and taking that in the store," he said. "So there's still some opportunity for digital print."
Indeed, the most recent coupon statistics from Inmar show that printables aren't dead, or dying, just yet. Printable coupons represented 3.6% of all coupons redeemed last year, the highest rate since 2013. In comparison, digital load-to-card coupons represented 3% of all coupons redeemed.
But while the size of printables' piece of the pie has been up and down in recent years, digital's share has been on a steady climb. And it's now on pace to surpass printables' share this year.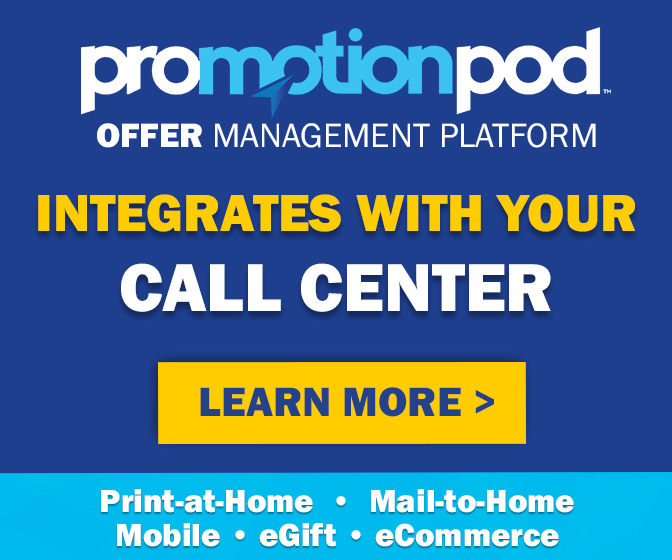 Still, printables have a lot going for them. 11% of all available printables are eventually used. It may not sound like much, but that redemption rate ranks second only to instant redeemables ("peelies"), and it's way ahead of load-to-card (with a 6% redemption rate) and newspaper insert coupons (with a redemption rate last year of a mere third of one percent).
Inmar says printables are more valuable, too. The average face value of printable coupons last year was a whopping $2.97, way more than newspaper insert coupons' average of $1.65 and load-to-card's $1.31.
And, of course, many printable and paper fans dislike digital coupons because they typically can be used only once, and it's hard to be certain they're coming off correctly.
But Quotient remains of the mindset that the shift from printables, and from paper itself, is inevitable. And it says the consumer packaged goods (CPG) companies that issue the coupons, are leading the way.
"We continue to believe that CPGs are focusing on shifting away from paper to digital," Quotient President and Chief Operating Officer Mir Aamir told investors. "The growing volumes on our platform are evidence of that, and we are now engaged in many discussions with CPGs about their desire to move away from paper completely."
So not only is the internet's largest printable coupon provider predicting the eventual demise of printables – it's helping to encourage it.
And given the headaches that printables have caused Quotient recently, can you blame it? The company has been working to thwart "IP fairies", who've circumvented print limits in order to get an unlimited number of printable coupons. Shutting down many of the fairies may even have contributed to the decline in printable coupon transactions over the past year.
At one time, the notion that paper coupons could disappear might have seemed disastrous for Coupons.com. But Aamir tried to convince investors that it's actually an opportunity. More than 90% of the 307 billion coupons distributed last year were newspaper insert coupons – "suggesting significant upside potential for us," Aamir said.
So Quotient is already staking a claim on its share of the hundreds of billions of paper coupons still out there, in an effort to turn them digital.
With or without printable coupons, then, Quotient stands to gain from a shift to digital. And that would be good for both the company, and its shareholders. If you're still a printable coupon fan, though, it just might not be quite as good for you. Or for your wallet.
Image source: Quotient Technology