So what exactly is Lidl, and is it something you'll want to pay attention to when planning your current or future grocery shopping? Well, you might, if you're interested in paying just $1.29 a pound for boneless skinless chicken breasts, $2.99 for a frozen pizza, 89 cents for a pineapple, or $59.99 for an inflatable kayak (wait, what?)
Those are some of the opening-week specials, as the German discount grocer opens its long-awaited first ten U.S. stores in North Carolina, South Carolina and Virginia – and prepares to open nearly 100 more over the next year (see the full list below of the stores that have opened, and are scheduled to open, which will be continually updated as new store openings are announced).
Nothing against its main competitor, another German discount grocer, but the easiest way to describe Lidl is to compare the two – Lidl is kind of like a nicer, newer, bigger ALDI.
Like ALDI, Lidl (pronounced "leedle") is much smaller than a standard supermarket. It carries a limited selection of products, mostly store brands. It keeps costs down by displaying many items in the shipping crates they came in, and having you bring your own bags and pack your own purchases.
But Lidl would prefer to focus on what makes it different (and not just the fact that it doesn't make you insert a quarter to access a shopping cart like ALDI does).
Each Lidl store has an on-site bakery, fresh flowers and "Lidl surprises" – nonfood "unique lifestyle products" that will change twice a week. That's in addition to the ALDI-like selection of packaged, refrigerated and frozen groceries. But, at twice the size of a typical ALDI, Lidl will have room to stock a lot more.
And while ALDI puts out a small weekly circular of specials, Lidl is going all out on the promotions. There's the "Fresh 5 Specials" – at least three produce items and two meats at deeply-discounted prices, which change every Thursday and Monday. There are red "special" tags on the shelves to alert you to other deals in the weekly ad (which this week fills 32 pages). There are theme weeks featuring "flavors from around the world" (opening week is Italian). And there are brand names as well – Lidl says it plans to have more national-brand products available than other small grocers like ALDI and Trader Joe's. Just fewer of them overall. "You'll spend less time debating which ketchup to buy," the company explains. "Who needs 50 types anyway?"
And one of the biggest things that sets it apart from ALDI and Trader Joe's – Lidl has plenty of coupons. There's a selection of digital coupons on the Lidl.com website, which you can load to your account once you create one. There are also coupons available on the Lidl app. And many shoppers in the cities where the new stores are opening, have received grand opening coupons in the mail, offering 20% off produce, meat and bakery purchases, and $5 off a purchase of $30 or more.
They're all store coupons, though. Lidl representatives have been cagey about saying whether they will, now or in the future, accept manufacturer's coupons for the brand-name products that they do carry – which would really set Lidl apart from ALDI (while corporate representatives wouldn't comment, cashiers on opening day confirmed that they currently do not accept manufacturer's coupons).
And it's not known what, if any, rebate apps Lidl might work with now or in the future. Technically, ALDI works with cash-back apps like Ibotta and Checkout 51, though it carries few brand-name items that qualify for any rebates. A spokesperson for Ibotta, the largest of the cash-back grocery apps, tells Coupons in the News they've had no discussions as yet with Lidl about a possible partnership.
"Lidl will offer a simple and efficient approach to grocery shopping, which will mean huge savings for Lidl shoppers," the company proclaims. "When shopping at Lidl, customers can expect to get top quality goods and groceries at up to 50 percent less than other supermarkets in the United States."
So is Lidl really this good – or could it turn out to be a lot of hype? The American landscape is littered with European imports that crashed and burned. Fresh & Easy, a small-format British entry that once had more than 200 stores on the West Coast, was a disaster that finally went under a couple of years ago. And the Russian chain Okey-Dokey, with ambitions of opening hundreds of ALDI-like stores in the U.S., flamed out in 2013 after opening just 13 stores in Florida.
Some retail analysts are leery of Lidl's ambitious plans to saturate the market, concerned that it smacks of overconfidence on Lidl's part. And the company has already made one potential misstep – launching in the traditionally conservative Southern U.S. but choosing to introduce itself with a series of cheeky TV ads that border on the profane. In one commercial, a woman tastes a Lidl product and exclaims "Oh, sh——" before finishing up with "sh—–ould have got more." In another, a young boy hears a shopper's total at the checkout and reacts with "Oh, f——" before finally ending with "f—-resh groceries, at this price?"
Har, har. "My wife and I WERE excited about the Lidl store opening," one customer complained on Lidl's Facebook page. "I don't know what your marketing 'experts' have told you but feigned vulgarity in every commercial I've seen from you is not the way to reach a new customer base. Clean it up Lidl or you will lose customers before you even open the doors."
It's reminiscent of the aforementioned Fresh & Easy's polarizing "F & Easy" ad campaign (get it? "Effin' Easy"?) And we know what happened to them.
Aside from its insolent ads, though, Lidl has a history of success that other failed European imports did not. After more than four decades in business, it now has more than 10,000 stores in 27 countries. And with more American grocery shoppers beginning to shy away from giant supermarkets and supercenters, it may be the perfect time for Lidl to set up shop in the U.S. The research firm Kantar Retail projects that Lidl will siphon away some $700 million worth of sales from competitors by the end of next year. By 2023, Kantar predicts Lidl will have 630 stores open across the country, and nearly $9 billion in sales – which, it points out, is more than what the perennial fan favorite Wegmans generates today.
But it's the shoppers whose opinions will really count. In a recent survey of shoppers conducted by consulting firm Oliver Wyman, 67% said they're very likely to try shopping at Lidl, and more than half said they're very excited about shopping there. And among current ALDI shoppers, fully 84% said they'd be likely to check out Lidl.
After the initial grand openings in North Carolina, South Carolina and Virginia, Lidl plans future stores in Pennsylvania, New Jersey, Delaware, Maryland and Georgia, with Ohio and Texas next on the list of potential expansion sites.
"Lidl isn't your typical grocery store. It's better," the company says. And beginning today, American shoppers will be able to decide whether they agree.
OPENING MAY 1, 2019:
| | |
| --- | --- |
| City, State | Address |
| Easton, PA | 1120 S. 25th St. |
OPENING FEBRUARY 13, 2019:
| | |
| --- | --- |
| City, State | Address |
| Mableton, GA | 4844 Floyd Road SW |
OPENING JANUARY 30, 2019:
| | |
| --- | --- |
| City, State | Address |
| Snellville, GA | 3821 Stone Mountain Hwy |
OPENING JANUARY 16, 2019:
| | |
| --- | --- |
| City, State | Address |
| Aberdeen, MD | 621 S. Philadelphia Blvd. |
| Powder Springs, GA | 2641 Powder Springs Rd. SW |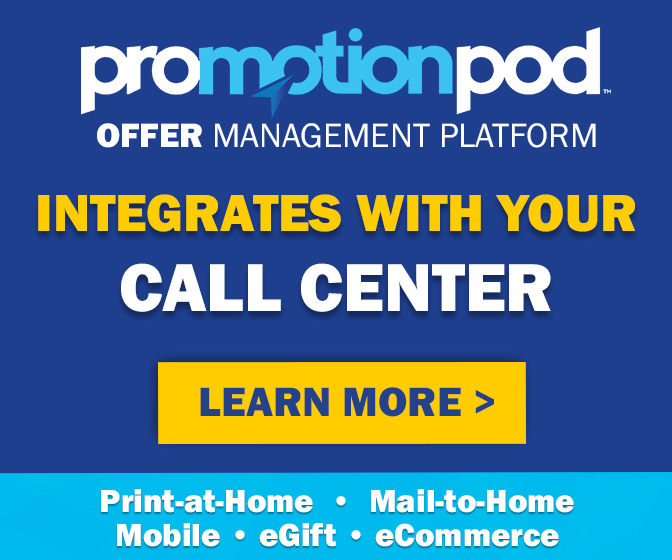 (On November 16, 2018, Lidl announced plans to acquire 27 Best Market stores in New York and New Jersey. Each will be converted to Lidl stores beginning in 2019, bringing Lidl's U.S. store count to at least 87 by the time the conversions are complete. Listed below are the newly-acquired stores, followed by the rest of the store openings Lidl has announced since its June 2017 debut.)
BEST MARKET STORES PURCHASED BY LIDL:
| | |
| --- | --- |
| City, State | Address |
| Astoria, NY | 19-30 37th St. |
| Merrick, NY | 1686 Merrick Rd. |
| Commack, NY | 84 Jericho Turnpike |
| New Hyde Park, NY | 3350 Hillside Avenue |
| East Meadow, NY | 1980 Hempstead Turnpike |
| East Northport, NY | 560 Larkfield Rd. |
| Oakdale, NY | 4560 Sunrise Highway |
| East Rockaway, NY | 492 Atlantic Ave. |
| E. Patchogue, NY | 655 Montauk Highway |
| Farmingdale, NY | 501 Northwest Dr. |
| Riverhead, NY | 1088 Old Country Rd. |
| Franklin Square, NY | 696 Dogwood Ave. |
| Selden, NY | 211 Middle Country Rd. |
| Great Neck, NY | 40 Great Neck Rd. |
| Shirley, NY | 800 Montauk Highway |
| Harlem, NY | 2187 Frederick Douglass Blvd. |
| Syosset, NY | 271 Jericho Turnpike |
| Hicksville, NY | 434 Jerusalem Ave. |
| West Babylon, NY | 725 Sunrise Highway |
| Holmdel, NJ | 2130 State Route 35 |
| West Babylon, NY | 531 Montauk Highway |
| Huntington Station, NY | 711 East Jericho Turnpike |
| Westhampton Beach, NY | 70 Sunset Ave. |
| Islip, NY | 155 Islip Ave. |
| West Islip, NY | 9 Udall Rd. |
| Lake Grove, NY | 2900 Middle Country Rd. |
| Bay Shore, NY | 1724 5th Ave. |
| Massapequa, NY | 5601 Merrick Rd. |
OPENING DECEMBER 12, 2018:
| | |
| --- | --- |
| City, State | Address |
| Staten Island, NY | 283 Platinum Ave. |
OPENING DECEMBER 5, 2018:
| | |
| --- | --- |
| City, State | Address |
| Folsom, PA | 420 MacDade Blvd. |
OPENING NOVEMBER 28, 2018:
| | |
| --- | --- |
| City, State | Address |
| Hazlet, NJ | 2937 Route 35 |
OPENING NOVEMBER 14, 2018:
| | |
| --- | --- |
| City, State | Address |
| Union, NJ | 2375 Route 22 |
OPENING OCTOBER 31, 2018:
| | |
| --- | --- |
| City, State | Address |
| Eatontown, NJ | 136 Route 35 |
OPENING SEPTEMBER 26, 2018:
| | |
| --- | --- |
| City, State | Address |
| Dumfries, VA | 16601 Dumfries Rd. |
OPENING SEPTEMBER 19, 2018:
| | |
| --- | --- |
| City, State | Address |
| Concord, NC | 8930 Christenbury Pkwy. |
OPENING SEPTEMBER 12, 2018:
| | |
| --- | --- |
| City, State | Address |
| Bowie, MD | 13401 Annapolis Rd. |
OPENING AUGUST 22, 2018:
| | |
| --- | --- |
| City, State | Address |
| Indian Trail, NC | 14600 E. Independence Blvd. |
OPENING MAY 24, 2018:
| | |
| --- | --- |
| City, State | Address |
| Florence, SC | 2205 W. Palmetto St. |
OPENING MAY 3, 2018:
| | |
| --- | --- |
| City, State | Address |
| Henrico, VA | 4700 W. Broad Street |
OPENING APRIL 5, 2018:
| | |
| --- | --- |
| City, State | Address |
| Lexington, SC | 5215 Sunset Blvd. |
OPENING MARCH 8, 2018:
| | |
| --- | --- |
| City, State | Address |
| Ashburn, VA | 21285 Coopers Hawk Dr. |
OPENING FEBRUARY 15, 2018:
| | |
| --- | --- |
| City, State | Address |
| Fredericksburg, VA | 5455 Plank Road |
OPENING JANUARY 11, 2018:
| | |
| --- | --- |
| City, State | Address |
| Woodbridge, VA | 2070 Tacketts Village Sq. |
OPENING NOVEMBER 30:
| | |
| --- | --- |
| City, State | Address |
| Goose Creek, SC | 435 Saint James Ave. |
| Fredericksburg, VA | 1175 Warrenton Road |
OPENING NOVEMBER 16:
| | |
| --- | --- |
| City, State | Address |
| Winston-Salem, NC | 2445 Fairlawn Court |
| Raleigh, NC | 4308 Wake Forest Rd. |
| Virginia Beach, VA | 1209 Edison Rd. |
| Vineland, NJ | 1107 W Landis Ave. |
OPENING NOVEMBER 2:
| | |
| --- | --- |
| City, State | Address |
| Greenville, SC | 1866 Woodruff Rd. |
OPENING OCTOBER 26:
| | |
| --- | --- |
| City, State | Address |
| Virginia Beach, VA | 3248 Holland Rd. |
OPENING OCTOBER 19:
| | |
| --- | --- |
| City, State | Address |
| Lexington, NC | 1265 Fairview Rd. |
OPENING OCTOBER 12:
| | |
| --- | --- |
| City, State | Address |
| Newport News, VA | 11880 Jefferson Ave. |
OPENING SEPTEMBER 28:
| | |
| --- | --- |
| City, State | Address |
| Gastonia, NC | 951 E. Hudson Blvd |
| Rock Hill, SC | 1260 Herrons Ferry Rd |
| Suffolk, VA | 1001 Community Drive |
OPENING SEPTEMBER 21:
| | |
| --- | --- |
| City, State | Address |
| N. Augusta, SC | 417 E Martintown Road |
| Henrico, VA | 9101 Hermitage Road |
| Shelby, NC | 1005 E. Dixon Blvd |
| Indian Land, SC | 9990 Charlotte Highway |
OPENING SEPTEMBER 14:
| | |
| --- | --- |
| City, State | Address |
| Manassas, VA | 11782 Sudley Manor Dr |
| Augusta, GA | 1096 Alexander Dr |
OPENING SEPTEMBER 7:
| | |
| --- | --- |
| City, State | Address |
| Danville, VA | 126 Piedmont Place |
| Morehead City, NC | 5038 Hwy U.S. 70 |
| Orangeburg, SC | 2510 Bypass 72 NW |
| Greenwood, SC | 425 Bypass 72 NW |
OPENING AUGUST 31:
| | |
| --- | --- |
| City, State | Address |
| Middletown, DE | 359 Auto Park Drive |
OPENING AUGUST 24:
| | |
| --- | --- |
| City, State | Address |
| Thomasville, NC | 1147 Randolph St |
OPENING AUGUST 17:
| | |
| --- | --- |
| City, State | Address |
| Newport News, VA | 11076 Warwick Blvd |
OPENING JULY 27:
| | |
| --- | --- |
| City, State | Address |
| Chester, VA | 11701 Iron Bridge Road |
| Richmond, VA | 12151 W. Broad St |
| North Chesterfield, VA | 1311 Mall Drive |
| Richmond, VA | 5110 S Laburnum Ave |
OPENING JULY 20:
| | |
| --- | --- |
| City, State | Address |
| Norfolk, VA | 6440 N Military Hwy |
| Rockingham, NC | 705 US 74 Business East |
| Spartanburg, SC | 2200 East Main Street |
OPENING JULY 13:
| | |
| --- | --- |
| City, State | Address |
| Chesapeake, VA | 4033 Portsmouth Blvd |
| Culpeper, VA | 15169 Brandy Road |
| Havelock, NC | 547 US Hwy 70 West |
| Wake Forest, NC | 1120 South Main St |
OPENING JUNE 15:
| | |
| --- | --- |
| City, State | Address |
| Kinston, NC | 4050 W Vernon Ave |
| Greenville, NC | 1800 East Fire Tower Rd |
| Sanford, NC | 3209 NC 87 South |
| Rocky Mount, NC | 940 N Wesleyan Blvd |
| Wilson, NC | 3520 Raleigh Rd Parkway West |
| Winston-Salem, NC | 3315 Sides Branch Rd |
| Spartanburg, SC | 8180 Warren H Abernathy Hwy |
| Greenville, SC | 2037 Wade Hampton Boulevard |
| Virginia Beach, VA | 6196 Providence Rd |
| Hampton, VA | 2000 W Mercury Blvd |